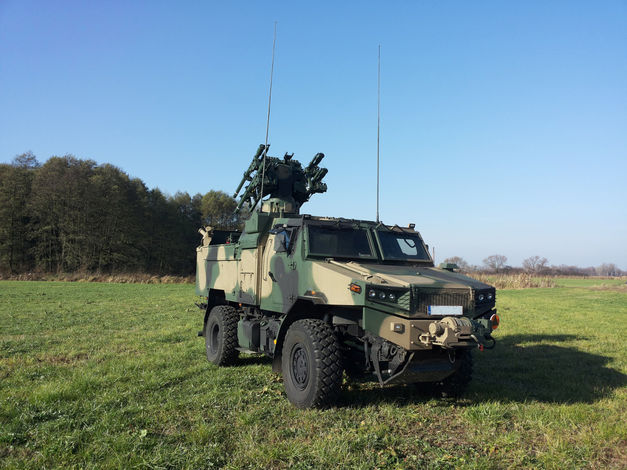 POPRAD Self-Propelled Very-Short Range Anti-Aircraft System
Poprad is a VSHORAD Self-Propelled Air Defence System, able to engage aerial targets flying at low to medium altitudes. It is armed with four Grom missile launchers, although other MANPADS types can be used as well. The fire control system is using an electrooptical sensor head with IR camera and laser rangefinder, as well as an IFF system.
POPRAD is equipped with navigation systems and data transfer system. It can be integrated within a complex air defence system. By default, POPRAD is based on Żubr light 4x4 wheeled armored vehicle, but it can be carried by other platforms as well, including the armored personnel carriers.
---
BLENDA Anti Aircraft Artillery System
BLENDA is a very-short range anti-aircraft artillery system, which is designed to day and night engage low-flying targets as well as ground objects. It is using an electrooptic sensor head, including FLIR, CCD camera and laser rangefinder and can be integrated within a layered air defence system. The command and control vehicle is equipped with an IFF.
The legacy artillery system, such as S-60 or ZU-23-2, other artillery systems as well as MANPADS can be used. The fighter-sized aircraft detection range is 10 km, and the reaction time is shorter than 10 seconds. BLENDA is able to provide the fire control individually for each gun/missile system to increase the effectiveness and to reduce the ammunition expenditure.
---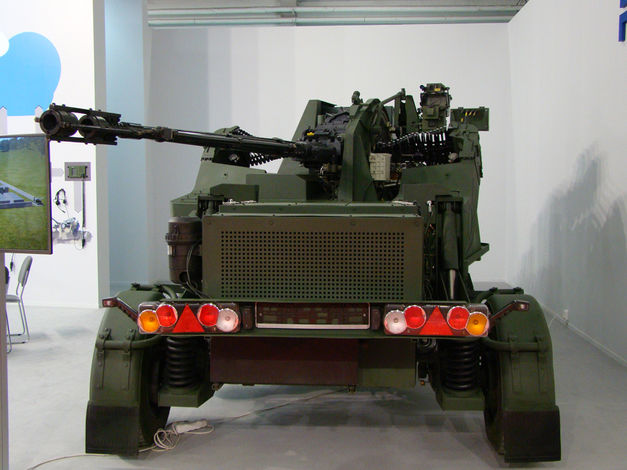 HYDRA Remotely Controlled Anti-Aircraft System
HYDRA is a remotely controlled anti-aircraft system, able to engage fixed-wing aircraft, helicopters, cruise missiles as well as UAVs. It is based on 35 mm gun, which can use two types of ammunition simultaneously (e.g. FAPDS and ABM).
The system is using targeting data from battery-powered passive sensors to reduce thermal signature and to enable high survivability. It can be integrated within the air defence system, with use of the data supplied by external sensors (including radars). It can constitute an ant- aircraft firing unit, if integrated with a command and control system (like BLENDA).