Polish Army Takes Delivery of PIAP Reconnaissance Robots
In the late June 2018 the PIAP Institute [Industrial Research Institute for Automation and Measurements] finalized one of its contracts, by delivering the last batch of 26 examples of the Light Reconnaissance Robot to the Polish military. The order concerned the Engineering Robot model 1507. The systems have been handed off together with a spare parts kit (ZCzZ) and maintenance and repairs kit (ZON).
According to the information released by PIAP, provision training for 26 operators, maintainers and instructors at the Training Centre of the Engineering and Chemical Branch of the Polish Army, located in Wrocław, would constitute the next step of the procurement process.
The robots are destined to be operated by the engineering units in open and urbanized areas. The task assigned to the aforesaid systems is to support the soldiers in critical scenarios, without exposing them to risks related to the situation in which the robot would find itself. According to the tactical and technical assumptions, the robot is to make it possible to carry out reconnaissance in inaccessible areas, e.g. in the areas where landmines are present, or in the regions where the special forces operate.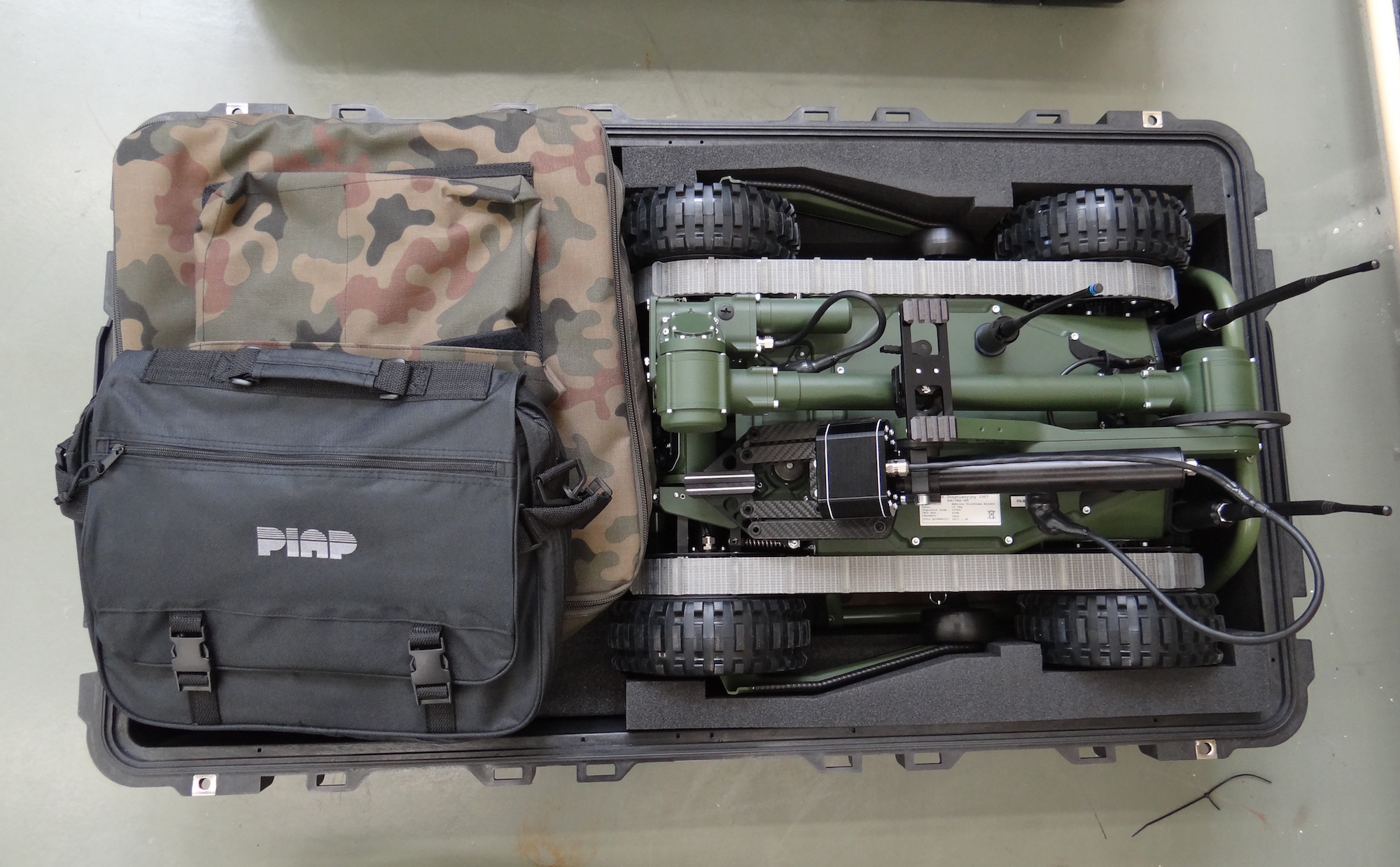 The operator, by the means of utilizing the robot, would be able to search the means of transport for presence of dangerous objects, or inspect ditches and tunnels under the roads. The observation capabilities were to be offered by high resolution cameras with IR illumination system, daytime/night camera and a thermal vision camera.
Delivery of 26 examples of the robot is one of the stages of implementation of the agreement signed by and between the Armament Inspectorate and the Industrial Research Institute for Automation and Measurements (PIAP), pertaining to procurement of 53 engineering robots which would provide support within the scope of EOD and IED missions, and in the process of executing the tasks related to removal and disposal of dangerous loads and materials. The programme is also known as BALSA - Light Reconnaissance Robot (LRR).