NATO "Spearhead" Conducts Live-Fire Training Exercise In Poland
NATO VJTF is carrying out a live-fire training exercise within the firing ranges of Żagań and Świętoszów.The operations involve the Polish soldiers using the Leopard 2A4 tanks, along with the units from Norway, Germany and the Netherlands.
After the forces were deployed in the operational area, a tactical training of the VJTF element was started, along with a live-fire training activities. The "Spearhead" is reinforced by a company of the Polish Leopard 2A4 tanks and an element of the Telemark Battalion which utilizes, among other armament, the CV-9030N infantry fighting vehicles.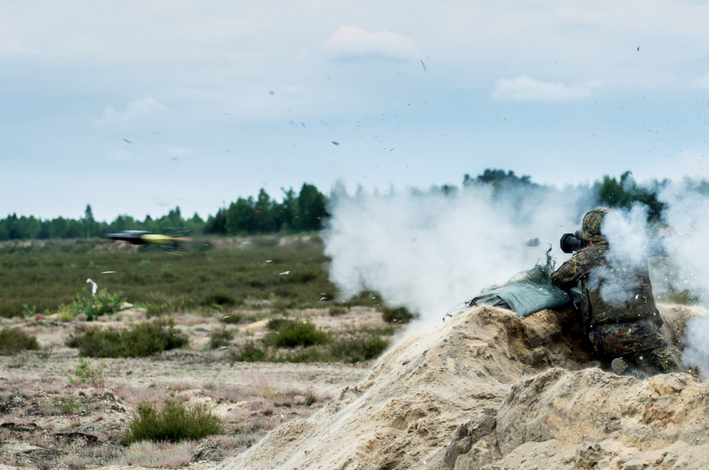 The operations are supported by the Polish Special Forces and by the Belgian artillery elements. Moreover, Czech Republic and the Netherlands deployed airborne units to take part in the exercise. US involvement includes the Black Hawk helicopters.
Noble Jump is the first exercise of the NATO VJTF which includes logistic operations, tactical operations and live-fire training. According to the available data, the exercise which is scheduled to last until 19th June involves 2100 troops in total.