Will Poland and Romania Jointy Produce Military Equipment?
Romania and Poland are currently negotiating an agreement on defense industry. (...) Procurement of helicopters is indeed a direction of cooperation that might be explored by Romania and Poland. Nevertheless, the above mentioned agreement which is being now negotiated goes far beyond procurement programs for a specific product or equipment.
Jakub Palowski: Romania and Poland are currently negotiating an agreement that is concerning the broadening of defense cooperation between both countries. What is the scope of such an agreement and when could it be signed?
Ovidiu Dranga, Ambassador of Romania to Poland: Romania and Poland are currently negotiating an agreement on defense industry. Its scope is to deepen cooperation between our defense industries in strategic domains such as production of advanced military equipment but also joint participation in research and development (R&D) projects, powered by innovative thinking. Joint presentation during international exhibitions or commercialization of defense-related products could also be facilitated and stimulated by such an agreement.
Regarding the moment when the agreement could be signed, I think a very good opportunity could be offered by the mechanism of bilateral intergovernmental, or G2G consultations, established by Romania and Poland in 2018. The Prime Ministers of our countries, Mr. Ludovic Orban and Mr. Mateusz Morawiecki, agreed during the talks they held in video format on May 21 this year that the next G2G meeting could take place this autumn, depending on how the coronavirus pandemic will evolve. And this would be an appropriate occasion to sign the agreement.
Poland and Romania do already maintain a close military-to-military cooperation in ensuring the security of the NATO in Central and Eastern Europe. Romania has been deploying an Air Defence Artillery battery to Poland within NATO Enhanced Forward Presence Battle Group, while Poland has been deploying a motorized infantry unit to Romania within the Tailored Forward Presence, which is an Alliance initiative in the Black Sea region. What is your assessment of this cooperation?
Without any hesitation, I think this cooperation goes exceptionally well. As far as I know, this is a unique undertaking in NATO and probably one of the few in the world. It reflects the overarching spirit of our bilateral cooperation, according to the Strategic Partnership our countries have signed more than ten years ago. It also certifies the unprecedented level of trust and interdependence our relationship has reached lately. It is practical, concrete, and forward-looking.
The soldiers of Romania and Poland are excellent ambassadors of both countries. I think their mission sends a political message. Their presence is an expression of a mutual strategic commitment Romania and Poland have assumed, a meaningful example of "weaponized solidarity" within NATO. This arrangement is a real success story and we are exploring possibilities to enhance and enlarge it.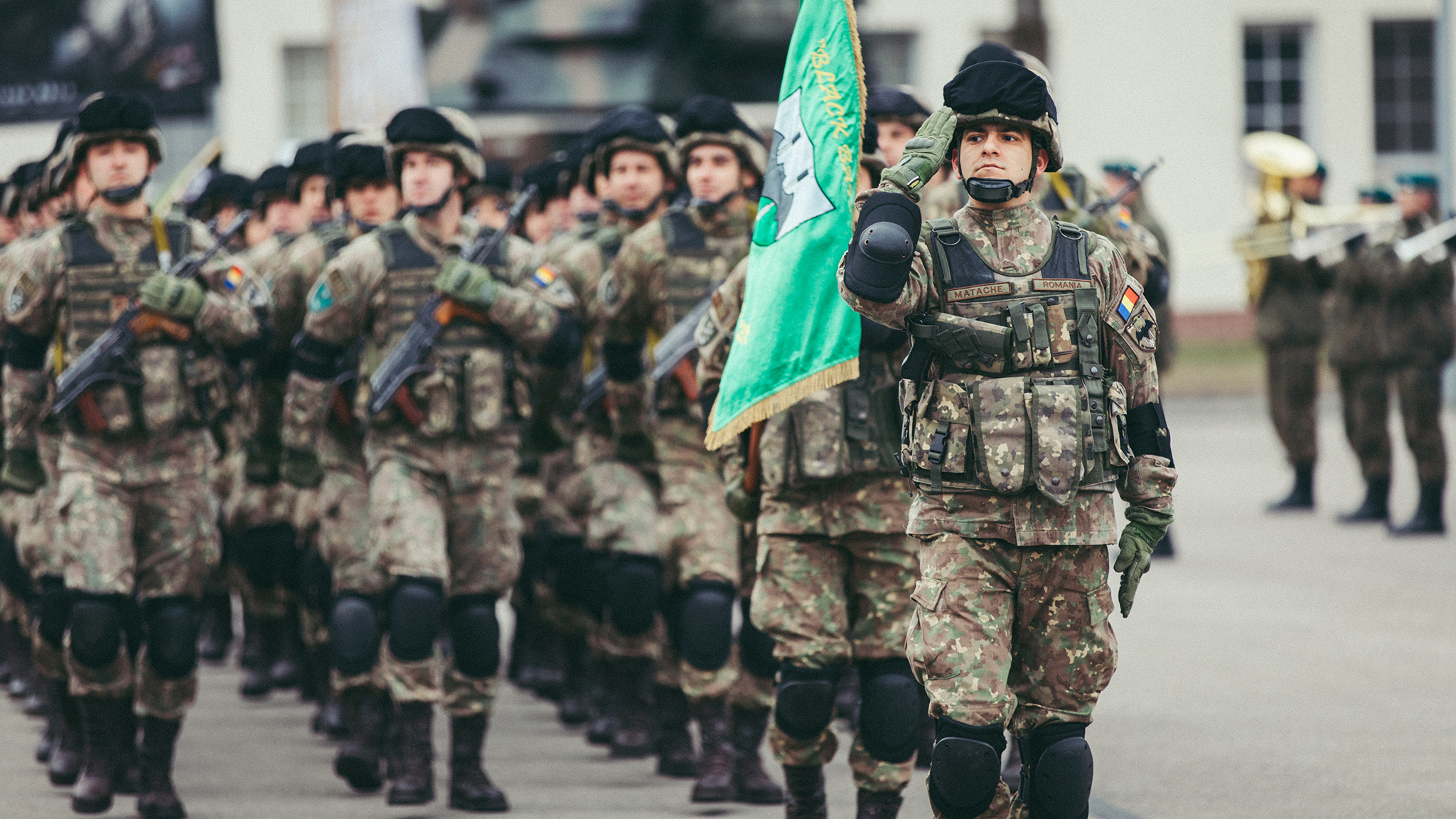 Building on the good experiences you have mentioned, could signing the cooperation agreement enable a broadening of the military-to-military cooperation, but also the collaboration between Poland and Romania?
Creating the necessary conditions for developing business-like cooperation of Poland and Romania in the field of defense will result in strategic benefits. Besides maintaining the 2% of GDP for defence, what Romania and Poland could do together is looking at how the money will be spent and identifying projects eligible for cost-sharing, as we prepare for the challenges of the future. The agreement would encourage industrial partnerships between companies and other entities authorized to conduct production activities and develop advanced technologies that are of national interest for Romania and Poland, but also beneficial to NATO and the European Union, based upon clearly defined priorities. One could envisage various forms of cooperation aimed at providing services in the field of defense industry, such as maintenance, training of technical personnel or operational assistance. As I said before, combined RO-PL Research and Development projects could be envisaged, if we accept that R&D is, as a former US Defense Department official puts it, "the lifeblood of future capabilities".
Poland and Romania do operate similar US-made weapon systems (like the F-16 aircraft) and also recently both countries have made purchases of similar systems, such as Patriot Air and Missile Defense System and HIMARS Rocket Artillery System. Do you see this as a field of potential cooperation between both countries, including common operation by the Armed Forces, but also for maintenance and further development by the industries? 
This is a good field of cooperation for our countries, given their excellent defense cooperation with the United States. I insist that cooperation is not an option among others, it is a necessity stemming from the need to be fully interoperable on the Eastern Flank of NATO. An integrated Eastern Flank would better serve the purpose of a more effective and safer Alliance.
I think that Romania and Poland together can emerge as key players on the Euro-Atlantic defense market. Cooperation on procuring and/or operating major air defense weapons systems or platforms such as F-16 aircraft could be a driving wheel for closer relationships in many other areas, such as command and control/C2, special operations and target acquisition. A RO-PL cost-saving strategy in this respect is worth exploring and I expect our military to take full advantage of the already accumulated experience in operating similar weapon systems. 
Poland and Romania are planning various procurements that are quite similar in scope, including the armed helicopters. Do you think the agreement that is being negotiated could facilitate a cooperation in procurement of future systems between both countries? And what could be benefits of such a cooperation, also on the industrial side?
An agreement that would set a general framework of cooperation in the field of defense industry would certainly facilitate the dialogue on possible joint procurement programs. Of course, decisions in this regard have to be taken by relevant Polish and Romanian authorities, following costs-benefits analyses. If you ask me, the benefits resulting from cooperation in procurement that go beyond lower costs are obvious. In the modern battlefield an adequate level of military investment can make a real difference especially when coalition forces use similar/compatible if not identical combat-tested weapons. 
This explains our special attention and interest in acquiring and using high-performance platforms and weapon systems, including helicopters, that have been successfully used by other Allies in real life operations. Romania and Poland face similar security challenges, and therefore cooperation in these areas could be of mutual interest. But I think future cooperation should also envisage artificial intelligence (AI), and, why not, drones. I think the aim here should be creating a set of crisis-response capabilities to address threats on land, in the air, the sea, space and cyberspace. 
Procurement of helicopters is indeed a direction of cooperation that might be explored by Romania and Poland. Nevertheless, the above mentioned agreement which is being now negotiated goes far beyond procurement programs for a specific product or equipment.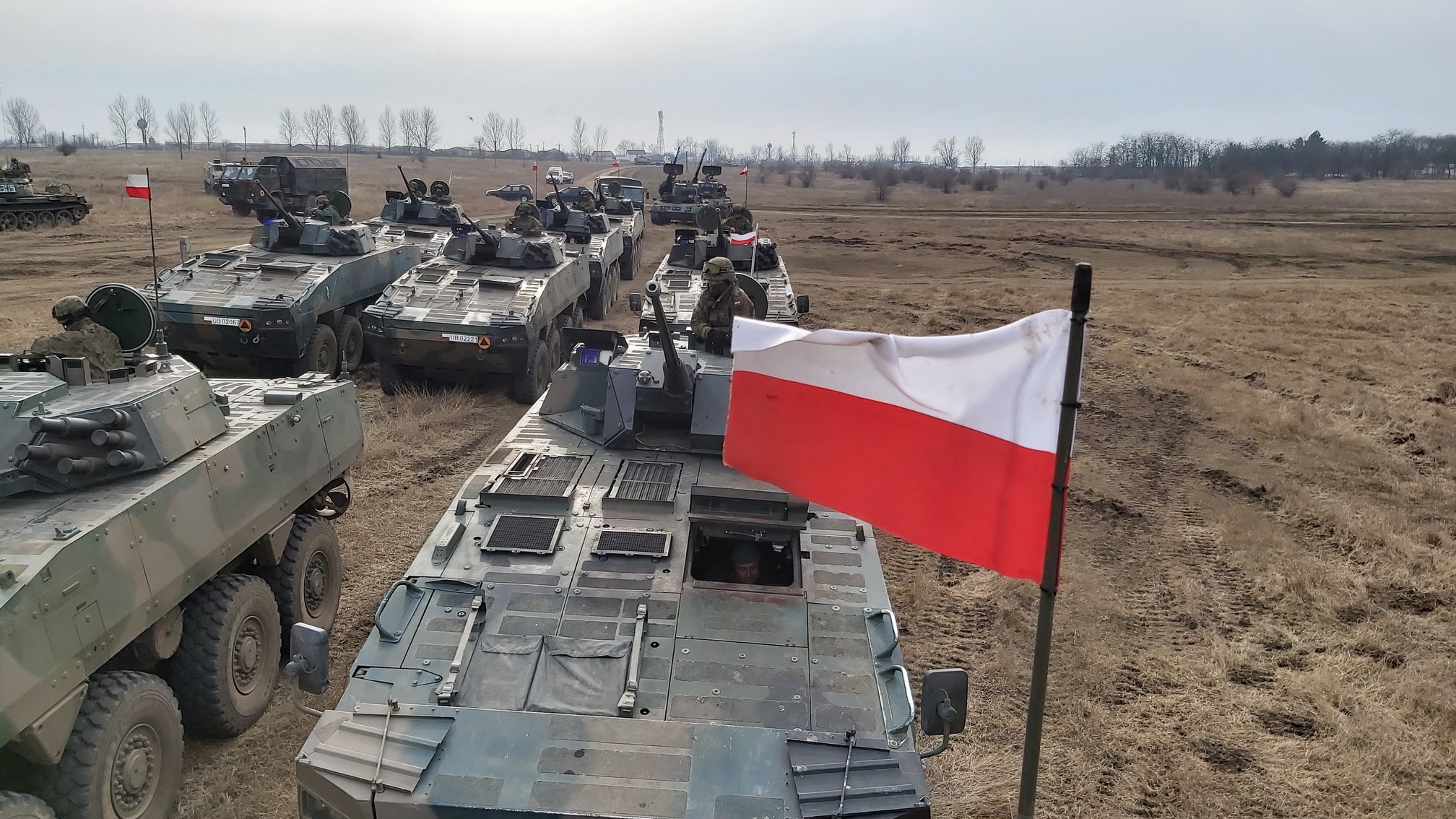 Have there any steps been taken by the Polish and Romanian defense industries to establish a cooperation in response to the military requirements of both countries? Are there any steps already taken that you are aware of? 
Practical aspects of cooperation in the field of defense industry are constantly on our bilateral agenda, aimed at identifying new areas and new ways to enhance competitiveness of defense industries in both Romania and Poland. I already mentioned the benefits of such cooperation, but there is enough room for improvement in terms of harmonizing the military requirements. As an Ambassador, it is my duty to contribute to further developing Romanian-Polish bilateral relations on all possible dimensions. I am optimistic that defense industry is an area where we are able to get more tangible results shortly. 
Romania is currently planning the replacement of IAR 330 helicopters, which are currently used both by the Romanian Armed Forces and the Ministry of Internal Affairs. Would Romania be interested in a common manufacturing and development project with Poland regarding a helicopter to meet both Polish and Romanian requirements? 
I think a solution that is financially viable must be a major goal in the field of procurement, but the balance between cost-effectiveness and operational viability and performance must be carefully observed. One should buy what is needed to fulfill real needs and solve real problems, making the best possible use of available financial resources. Obviously, when it comes to joint military production or common manufacturing the parties must have a certain level of mutual trust in order to work together and complement each other. The accessibility of existing defense-related supply chains or the perspective of creating new ones have to be considered as well.
I believe that the above-mentioned elements should be taken into consideration in order to develop a specific RO-PL cooperation, including the production of helicopters. It would be an important achievement for our defense sector to jointly procure advanced equipment and weapons, but common manufacturing would be a giant leap forward, since it would provide substance, credibility and perspective to our bilateral interaction and, who knows, an incentive to sub-regional cooperation in Central Europe.  
As I mentioned, a decision to take meaningful steps in this direction is up to authorities in Warsaw and Bucharest, following bilateral consultations from which relevant companies in Romania and Poland should not be excluded. For me, it would be a dream fulfilled to see whatever marketable modern military product – why not a helicopter – jointly designed and/or manufactured by the defense industries of our countries. 
Thank you for the conversation.