IBCS in Poland: yesterday, today, tomorrow
With the launch of the Wisła program, Poland became the first export user of IBCS, the next generation air defense battle command system developed for the U.S. Army. In Wisła phase I, the Polish Armed Forces will receive IBCS in a standard U.S. Army configuration, similar to the one implemented in Patriot divisions/battalions. However, for Wisła phase II and for Narew, IBCS manufacturer proposes a "polonized" configuration of the system, which will be based on Polish components and which will maintain full interoperability with the U.S. Army's IBCS.
IBCS (Integrated Air and Missile Defense Battle Command System) is a new air defense management system, developed for the U.S. Army in partnership with Northrop Grumman. It is intended to enable air defense fighters to operate in a network-centric environment, on the principle of "any sensor, best effector". In practice, this means that all the effectors in the network will be able to use the Single Integrated Air Picture created by systems connected to the IBCS. This is a significant difference compared to today's capabilities. The Patriot battery in its standard configuration can only fight targets that are "seen" by its sector radar, while integration with IBCS enables engagement of objects in the range of other radar stations. The IBCS will also support the fire engagement decision-making, which will shorten response times to threats and make the entire air defense system more flexible. 
From the very beginning, Poland intended to acquire the Wisła system as a net-centric solution. Therefore, selection of the Patriot system was made together with the IBCS, which provides such capabilities. The main contract for the first stage of the Wisła system, including two batteries (four fire units) was signed in March 2018. Based on that document, Poland will receive the IBCS system in a configuration similar to the one implemented in U.S. Army Patriot battalions, which includes six Engagement Operations Centers and twelve IFCN relays for IBCS communication. These elements will be network-connected to the components of the Patriot system owned by Poland, including 16 M903 launchers and four AN/MPQ-65 radars together with Radar Interface Unit systems (modified ECS). Polish Jelcz vehicles will be used for transporting IBCS components, as for other Wisła elements.
For this purpose, the command centers will be divided into F-OPS (Future Operations), C-OPS (Current Operations) and E-OPS (Engagement Operations) and placed in containers, transported on Jelcz trailers. The S-280 server rooms, which are integral parts of IBCS, will be transported in the same way. MIDS-LVT terminals, designed for communication via Link 16, will complement the Polish Patriot/IBCS fire units. Certain components (vehicles and shelters) will be obtained directly from the Polish industry. The national industry will also provide mobile communication centers, which will be used for communication between the Wisła systems and other elements of the air defense task force, including national defense systems.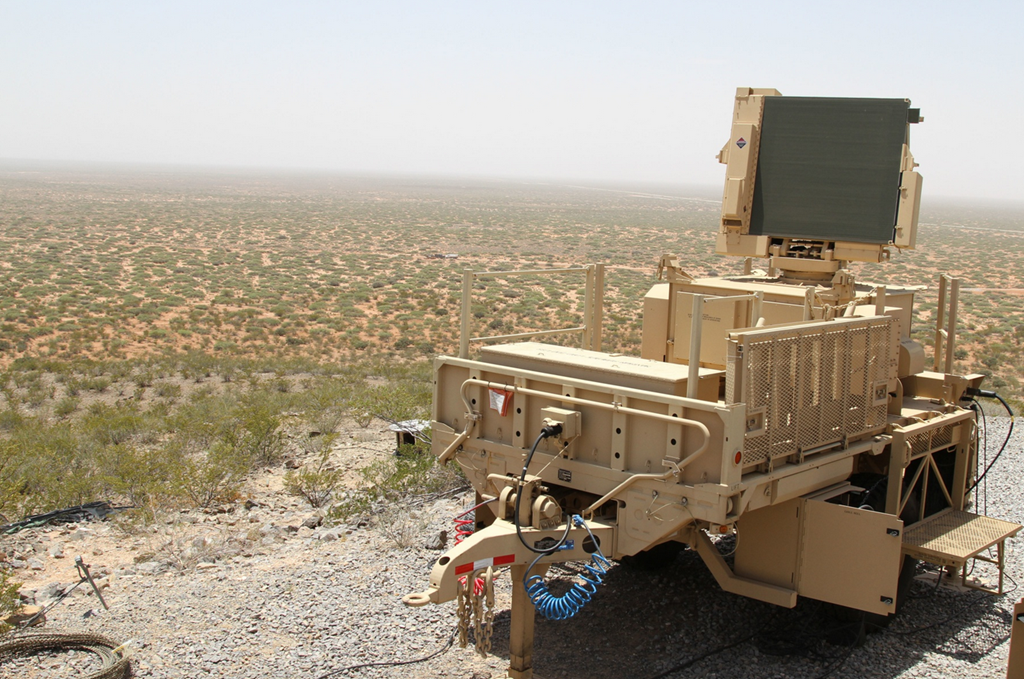 The U.S. Department of Defense concluded the Wisla phase I contract in March 2019, under the FMS procedure. Its total value is 713 million dollars, of which 349.4 million was allocated at the time of contract conclusion. IBCS for Wisla phase I will be produced in parallel to the systems planned to be retrofitted in the first U.S. Army Patriot battalion, as part of the serial production. The contract covers not only the delivery of the IBCS system for the first phase of Wisła by 2022, but also the software update for the entire system (potentially up to eight batteries) by mid-2026.
Therefore, in Wisla phase I Poland will obtain the Patriot system configured for cooperation within the IBCS system. This means that individual batteries will operate in a net-centric environment, with the ability to exchange information between the Polish and American IBCS networks. The latter could be of particular importance if elements of U.S. Army air defense forces, gradually retrofitted IBCS-interoperable systems, are deployed in Poland. In this way, Polish batteries will be able to engage targets "seen" by American sensors integrated with the IBCS and vice versa.
The first U.S. Patriot battalion with IBCS, which is currently tested with continually modified equipment from the Engineering and Manufacturing Development (EMD) phase, will reach combat capability in 2022, along with the first delivery of LTAMDS 360-degree radars built by Raytheon. In the following years, the U.S. Army will supply more Patriot squadrons integrated with IBCS and the Sentinel radars that support them, and in the longer term, new IFPC Inc-2I systems.
The IBCS is also capable of operating with legacy air defense systems via the Link 16 data exchange protocol. This data exchange standard enables early warning and order assignment, but isn't accurate enough for fire control, which is possible using elements directly integrated with IBCS. However, the units integrated with IBCS will use Link 16 to cooperate with other air defense systems. For example, U.S. Army's units which are upgraded to a C2 based on IBCS will be able to communicate with Patriot units which haven't been upgraded yet. Link 16 is also designated for communication with U.S. Army's FAAD C2 short range air defense, although this system is also foreseen to be eventually be integrated with IBCS. Finally, air defense units equipped with IBCS will be able to use Link 16 to communicate with units of allied nations, which aren't integrated directly with IBCS. For Poland this means that IBCS/Patriot acquired in Wisła Phase I will use link 16 to communicate with other elements of the national air defense system.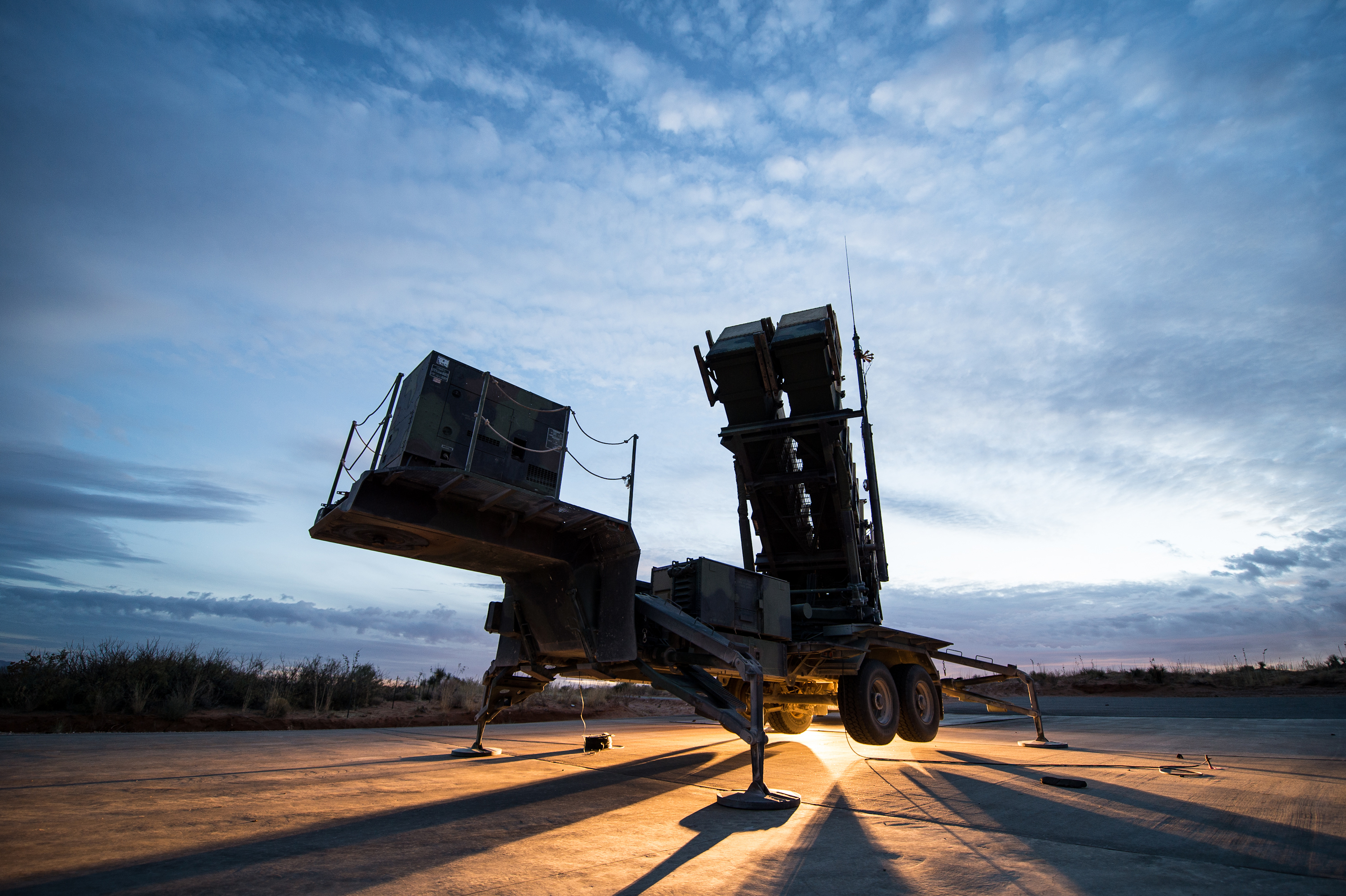 Subsequent stages 
IBCS is based on the "any sensor, best effector" principle, i.e., a concerted operation of sensors and effectors of different types. For this reason, the system is most effective when different weapons and different sensors operating within one network are connected to it. For Wisła phase II, Poland planned to integrate early detection radars (P-18PL and PCL-PET) and a 360° radar, which will be chosen by the U.S. Army through LTAMDS program. 
However, the capabilities of the Polish IBCS system can also be extended through the integration of sensors and short-range effectors that are to be acquired in the Narew program. As a result, the Wisła and Narew systems could operate within one command system, which would select the optimal effectors, using sensors of all types ("Narew sees - Wisła shoots" and "Wisła sees - Narew shoots"). In such case, targets detected by mid-range radars, which do not require the use of costly Wisła effectors, could be engaged by short-range missiles, and Wisła missiles could engage threats detected by short-range radars.
Such a solution would require integration of Polish radars intended for the Narew system with IBCS, i.e., the final version of Sajna radar, which is being developed under the National Centre for Research and Development project, and perhaps the Bystra radar, which is already in serial production and can support short-range engagements. These radars can play a similar role in the Polish air defense system as Sentinel radars do in the U.S. Northrop Grumman representatives emphasize that the use of a single command and fire control system in both medium and short-range systems, provides for the most effective and optimal use of both complementary layers of air defense. 
At the same time, we know that the participation of Polish industry in the Narew program and in Wisła phase II, should increase significantly compared with phase I. In order to meet these objectives, Northrop Grumman introduced payload integration concept for both those programs. The concept assumes that the IBCS will use Polish communication means (based on Mobile Communication Centers), and that shelters and equipment for the Polish IBCS configuration will be developed by the national industry. Northrop Grumman will provide elements directly related to the IBCS - routers, servers and software. The integration of individual elements as well as tests will take place in Poland. Such a solution will facilitate system maintenance throughout its life cycle. Poland will also be able to introduce changes in the communication systems in the future, as needed. The U.S. government's consent will be needed to implement changes in IBCS components.
Due to design of the communication components, such configuration of the IBCS system should enable greater mobility and better adaptation to the operational conditions in Central and Eastern Europe. An IBCS system obtained through the payload approach will retain full interoperability with a standard system such as the one acquired by the U.S. Army or by Poland in Phase I; therefore, data exchange will be possible. However, it was initially assumed that the communication system acquired in the first stage of Wisła would be replaced with the ultimate one to achieve uniformity.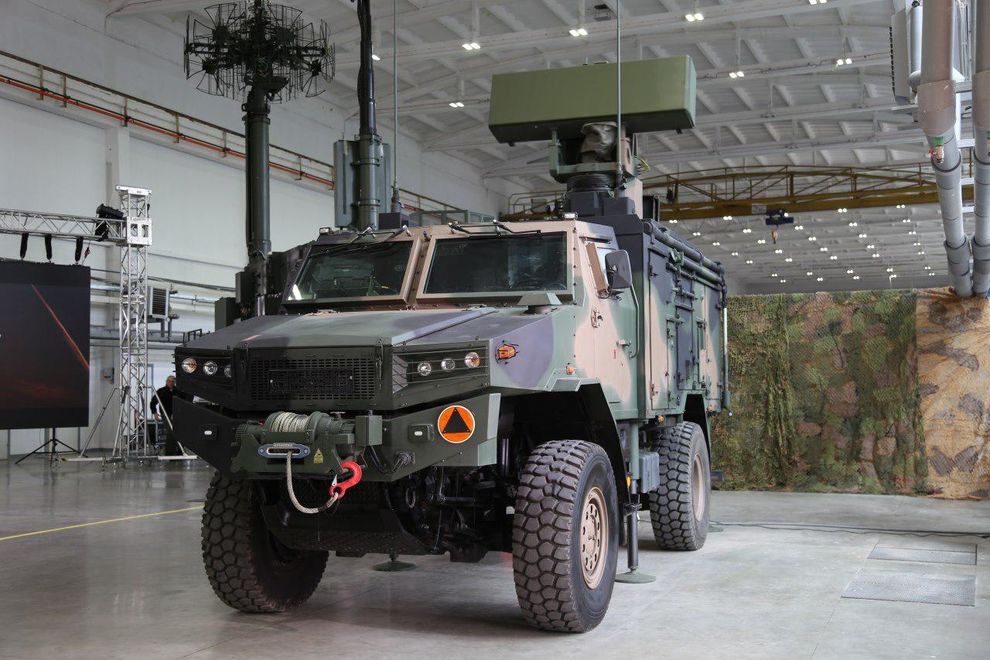 There are also plans for the Polish industry to participate in subsequent operational support of IBCS components and of course in integration of national components. This will be done through A/B-Kit kits, developed jointly by a component manufacturer (A-Kit) and Northrop Grumman (B-Kit). According to Wisła offset plans, the Polish industry should gain the capability to build A-Kits in the phase I, while in phase II Poland will integrate P-18PL and PET/PCL radars. So far, the package of offset contracts for the first phase of Wisła, to be signed with Raytheon, and which includes Northrop Grumman's commitments, has not been finalized. However, this does not prevent the integration of other Polish components (e.g., short-range radar such as Bystra and Sajna) with IBCS. Relevant competencies may be transferred under business-to-business agreements or under separate FMS agreements for equipment integration.
We are actively engaged in the effort to conclude offset execution agreements related to Wisla, and we remain committed to work with the Polish government and the Polish industry in this regard. Northrop Grumman can also execute this engineering work within the scope of the B2B agreements signed by the governments of USA and Poland, should the Polish government decide so
The integration of additional components will be a natural continuation of IBCS development. One of the assumptions of developing this system was to create a single, joint command system, also capable of supporting allied air defense operations using different sensors and effectors. That is why IBCS was developed based on a Modular Open Systems Architecture, allowing for easy modification and integration of new components into the system.
Bill Lamb highlights the opportunities to broaden cooperation with the Polish Industry: "Should Poland select IBCS as the C2 system for NAREW, we believe that the scope of NAREW and the delivery of the system to Poland would result in additional cooperation opportunities, opportunities between Northrop Grumman and the Polish Industry, both in the region and around the world. Our initiatives, which are currently underway with the Polish industry, are designed to strengthen future cooperation in this regard."
Bill Lamb also emphasizes that, as IBCS enters into production, more and more countries will be interested in modernizing their Integrated Air and Missile Defense systems, by using IBCS and linking sensors and effectors from different domains. This would mean that potential IBCS users would be interested in sensors and effectors, which have been previously integrated and tested to work with the system, even if those elements do not originate from the U.S. 
The first steps have already been take to integrate IBCS with sensors other than those used by the U.S. Army. In 2019, Northrop Grumman announced that it had conducted a trial integration of CAMM missiles and Saab Giraffe radars with the IBCS in lab conditions. Using digital emulation of radars and CAMM missiles, simulated exercises were conducted to combat various types of air targets. Experiences from the test integration should enable rapid integration of other sensors and effectors from different vendors.
The Future
The IBCS will provide the backbone for the of U.S. Army air defense for decades to come. Consequently, it will be modified and developed in order to increase capabilities. The IBCS can play an important role in the Joint All Domain Command and Control (JADC2) system that is under development in the U.S. and is expected to give the U.S. armed forces an advantage over potential opponents in the coming years. One of the concepts assumes that the IBCS will integrate the defensive and offensive systems of the US Army. This would mean that targets (e.g., rocket artillery units) detected by air defense radars could be fought with own artillery (joint fires).
However, so far no decisions have been made in this regard. The F-35 joint strike fighters have been tested for interoperability with the IBCS since 2019. Tests verified that development of appropriate A-Kits and ground infrastructure for the F-35, enables sending target data to the IBCS with sufficient accuracy for fire control in real time. According to Northrop Grumman's announcement, the trials were successful. If such a capability is implemented in serial IBCS systems, it will significantly increase the ability to engage air targets. Ground-based anti-aircraft missile launchers will be able to combat threats detected by fighter aircraft, which, unlike air defense radars, are not limited by the radar horizon. The U.S. Navy (Aegis/NIFC-CA) demonstrated a similar capability in 2016, also in cooperation with the F-35. Given that Poland has ordered 32 F-35A fighters in January 2020, their integration with the IBCS and the development of air defense based on this system introduced with the Wisła phase I could increase the capabilities of Polish airspace defense, based on cooperation between the aviation and air defense.
In the long run, other systems, belonging not only to the U.S. Army, but also to other services, will probably be connected with the IBCS. One example of such a system was the Northrop Grumman AARGM/AARGM-ER anti radiation missile, capable of engaging targets (e.g. air defense systems) detected by air defense radars. Over time, sensors and effectors added to the U.S. Army integrated air defense will also be connected with the IBCS. The command system itself will be upgraded based on Modular Open Systems Architecture principles, so it will remain in service for several decades. Thanks to the acquisition of IBCS, the Polish Armed Forces will be able to combine different layers of air defense and combat systems and to cooperate directly with the U.S. Army. The Polish industry will be able to maintain and support the system and integrate national components. 
Article prepared in cooperation with Northrop Grumman