IDEX 2017: Polish Drones and Digital Communication Suites Offered by the WB Group
Data Theft./ Fot. www.perspecsys.com
During the Abu Dhabi IDEX 2017 expo, the largest Polish private industrial group working in the domain of defence and security - the WB Group - is showcasing its mini- and micro-class UAV systems, along with modern, digital communications solutions.
IDEX 2017 International Defence Industry Exhibition is taking place in Abu Dhabi, in the United Arab Emirates, between 19th and 23rd February. The Polish industry has been represented there by the WB Group, showcasing the products manufactured and offered by the WB Electronics company and its subsidiaries, including Flytronic UAVs or Radmor electronic systems. The main emphasis has been placed, during the event in the UAE, on the mini- and micro-class UAV systems and modern, digital communication suites.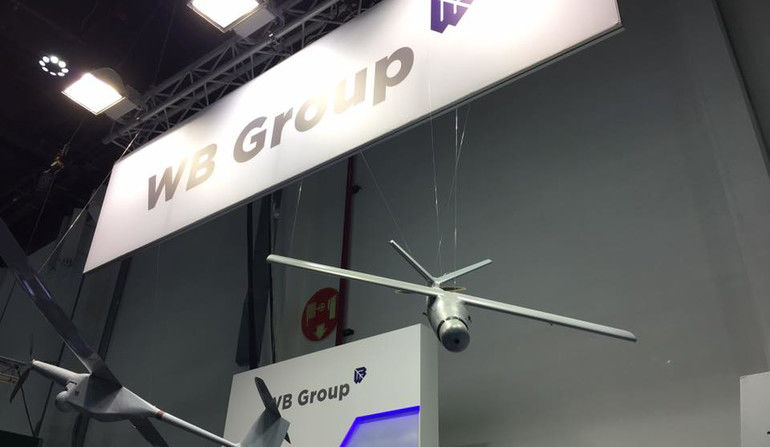 WB Electronics company (which is the leader of the WB Group) has presented two UAV systems during the event: mini-class FlyEye UAV with an optronic sensor, as well as micro-class Warmate loitering munitions, capable of using a variety of warheads, including HEAT or HE ordnance. Thanks to the aforesaid warhead system, Warmate may be utilized both as a recce platform, as well as in an attack role. The warheads destined to be used by the Warmate systems have been developed by the Polish Military Institute of Armament Technology.
READ MORE: Warmate: Polish Loitering Munition In Use. "Two Export Agreements Signed"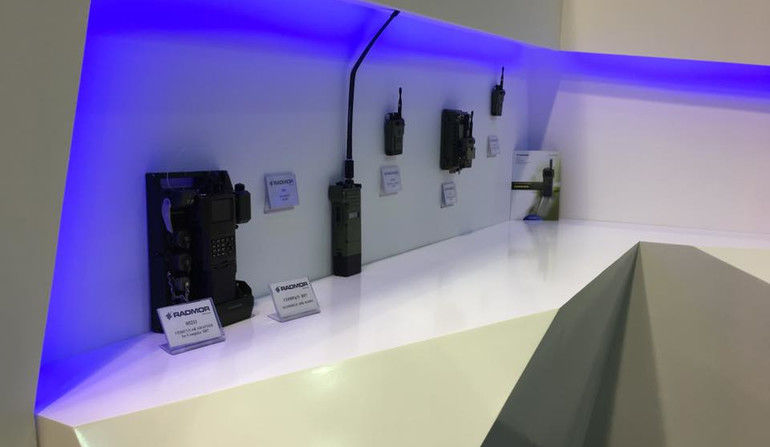 WB Group has already received export orders concerning both of the listed UAV systems. Moreover, FlyEye UAV system is also being operated by the Polish Armed Forces and by the Border Authorities. We know that a batch of these drones has also been delivered to Ukraine, according to the sources from Kiev, the systems have already seen operational use. The Ukrainians are interested in license-manufacturing of FlyEye and Warmate systems. In December last year it was announced that talks on that matter are in progress.
Read More: Łoś - Polish UCAV [Defence24.pl TV]
Radmor company hailing from Gdynia presents software defined 3507/8/9 radios (for company - platoon level use), compact and light 35010 radios (squad level), as well as vehicular adapters: 05211 for the 3507 portable radios, and 05215 for the 35010 radios.