Individual equipment
Fot. Uniwersytet Przyrodniczo-Humanistyczny w Siedlcach / www.uph.edu.pl

Fot. Energetyka24.com
---
MU-3M KOLIBER night vision monocular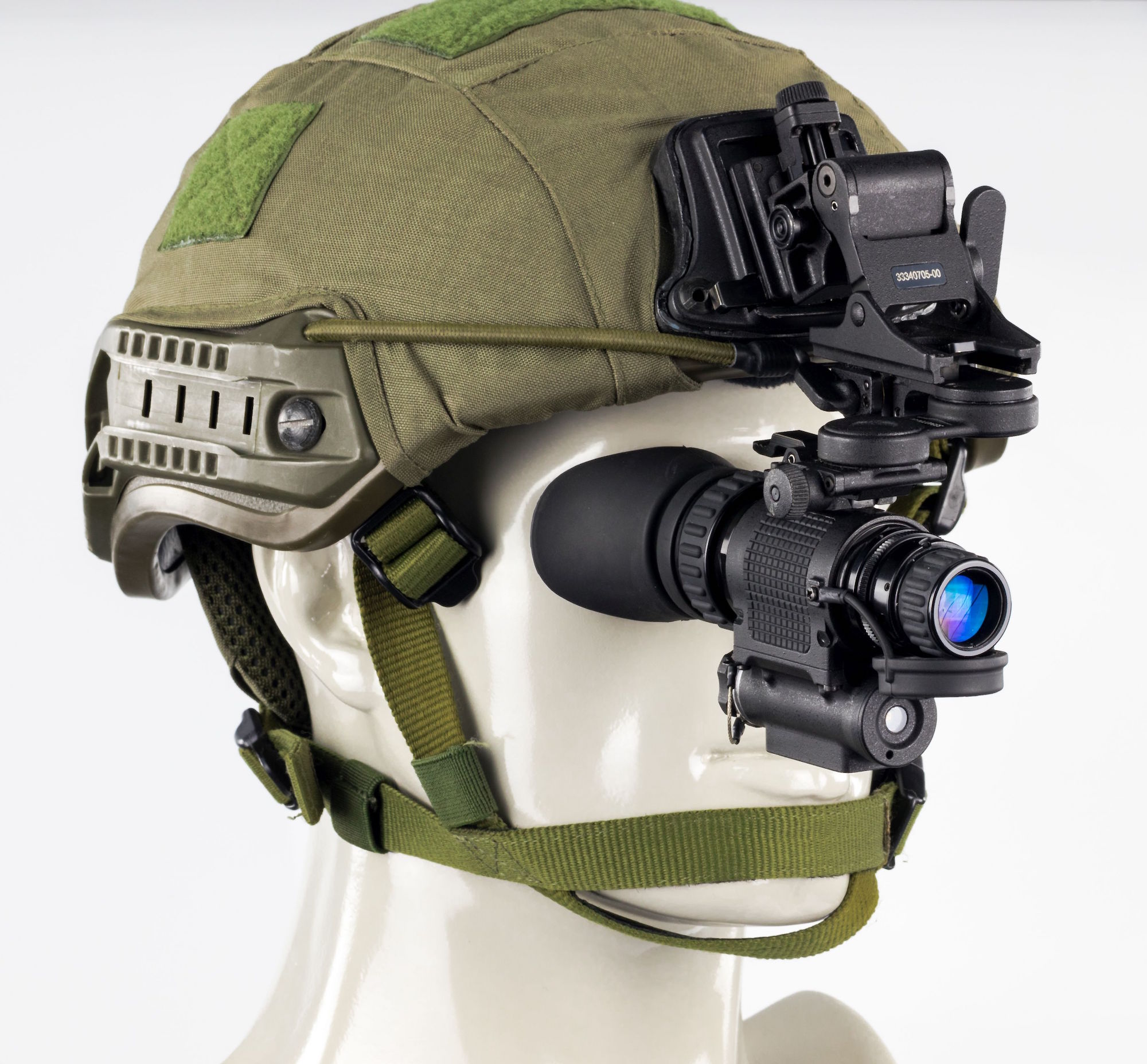 MU-3M KOLIBER night vision monocular is a device, purpose of which is to carry out observation in limited visibility conditions, also in cooperation with the targeting aiming systems. Its weight, without the batteries, is as little as 250 grams.
MU-3M is an evolved derivative of the MU-3 KOS monocular, which is being currently used by the Polish land forces. In comparison with its prerequisite, MU-3M is 15 mm shorter (it has a length of 97 mm) and 110 g lighter (250 g of weight without the batteries). MU-3M may be used with any type of helmet. It features both an arm to hang the monocular (left/right) and flip-up adapter, which are used to install the device on the helmet, helmet mount, head harness and a neck cord.
The device, after it is mounted atop of the weapon, may be used as a night-vision sight (together with a holographic or collimator sight). It is also possible to mount the device on a bridge and use it as a NVG system for the vehicle drivers.
It is a scope which is simple to use, it is also power efficient. It can be powered by a standard AA battery, which is enough for 20 hours of continuous operation. The device may also be operated with AA 1,2 V rechargeable cells, AA 3,6 V lithium battery or CR123 3,0 V alkaline battery (in case of the CR123 battery, MU-3M operation time is prolonged and reaches up to 40 hours).
---
MU-3MS miniature night vision monocular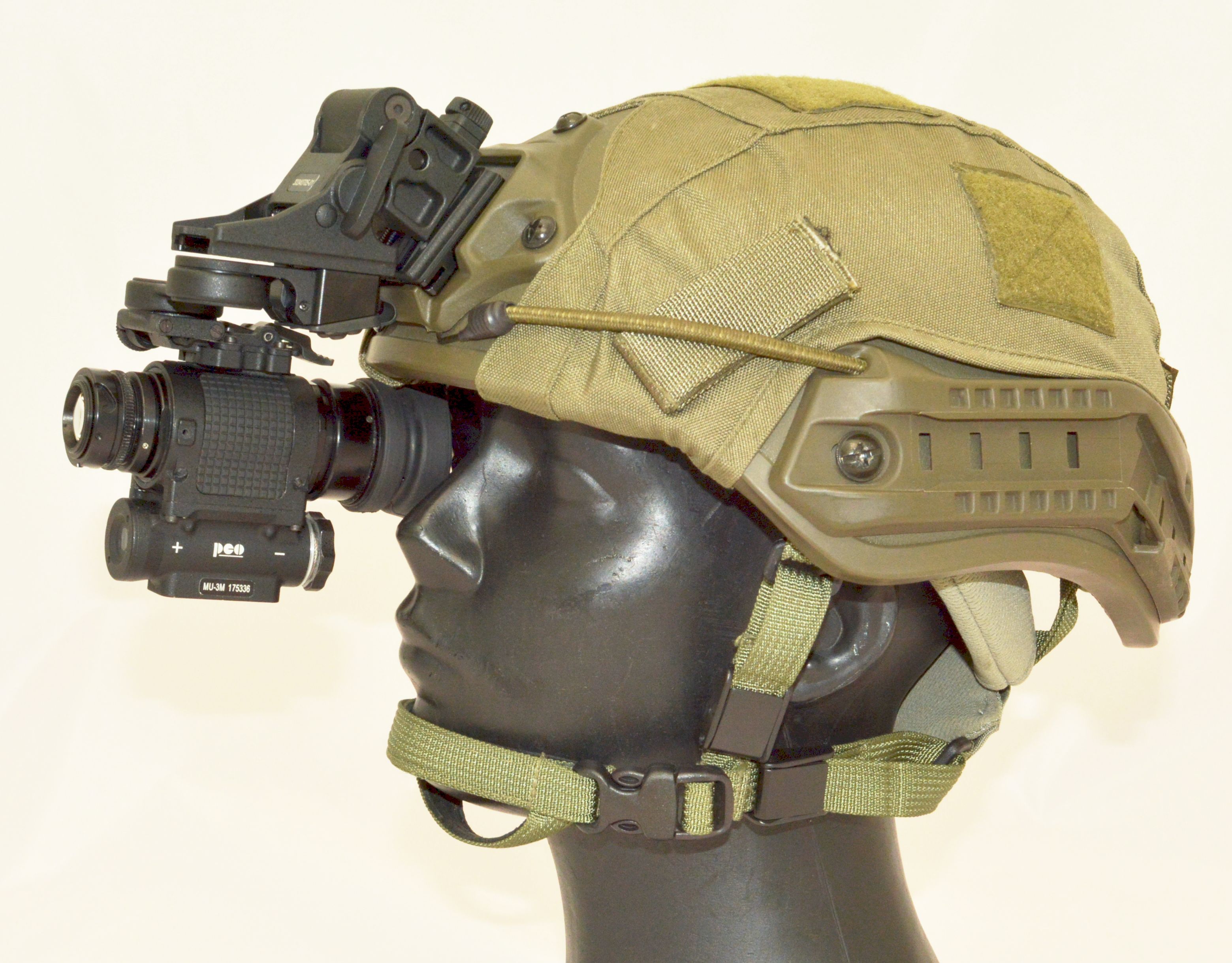 MU-3MS is the latest night vision device for observation in night conditions by individual users. Currently, it is one of the lightest night vision devices in the world.
---
PNL-3M ORLIK aviator's night vision goggles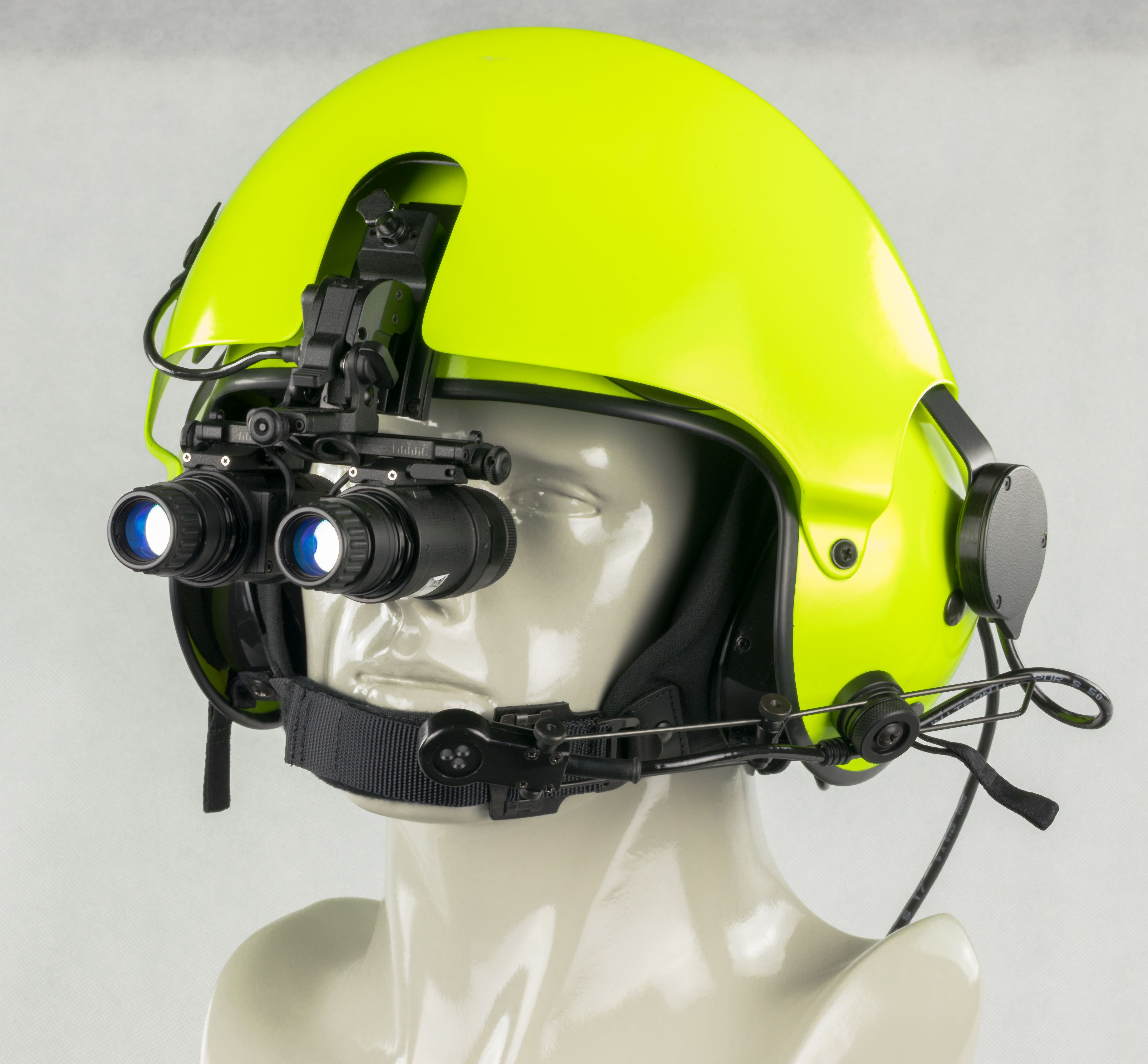 PNL-3M are high performance, ultra-light, passive stereoscopic night vision goggles for helicopter crew members. They gained certification of the European Aviation Safety Agency (EASA) what enables civilian use.
Goggles enable the rotary-wing aircraft pilots to perform  air operations without any source of artificial light. The device can be powered from one of two alternative power supply sources – from the aircraft's on-board power supply network or from the battery pack that comprises of two independent AA size battery compartments. When goggles are tilted upwards and folded over the helmet their image amplifiers are disconnected from the power supply source.
---
SCT RUBIN thermal vision sight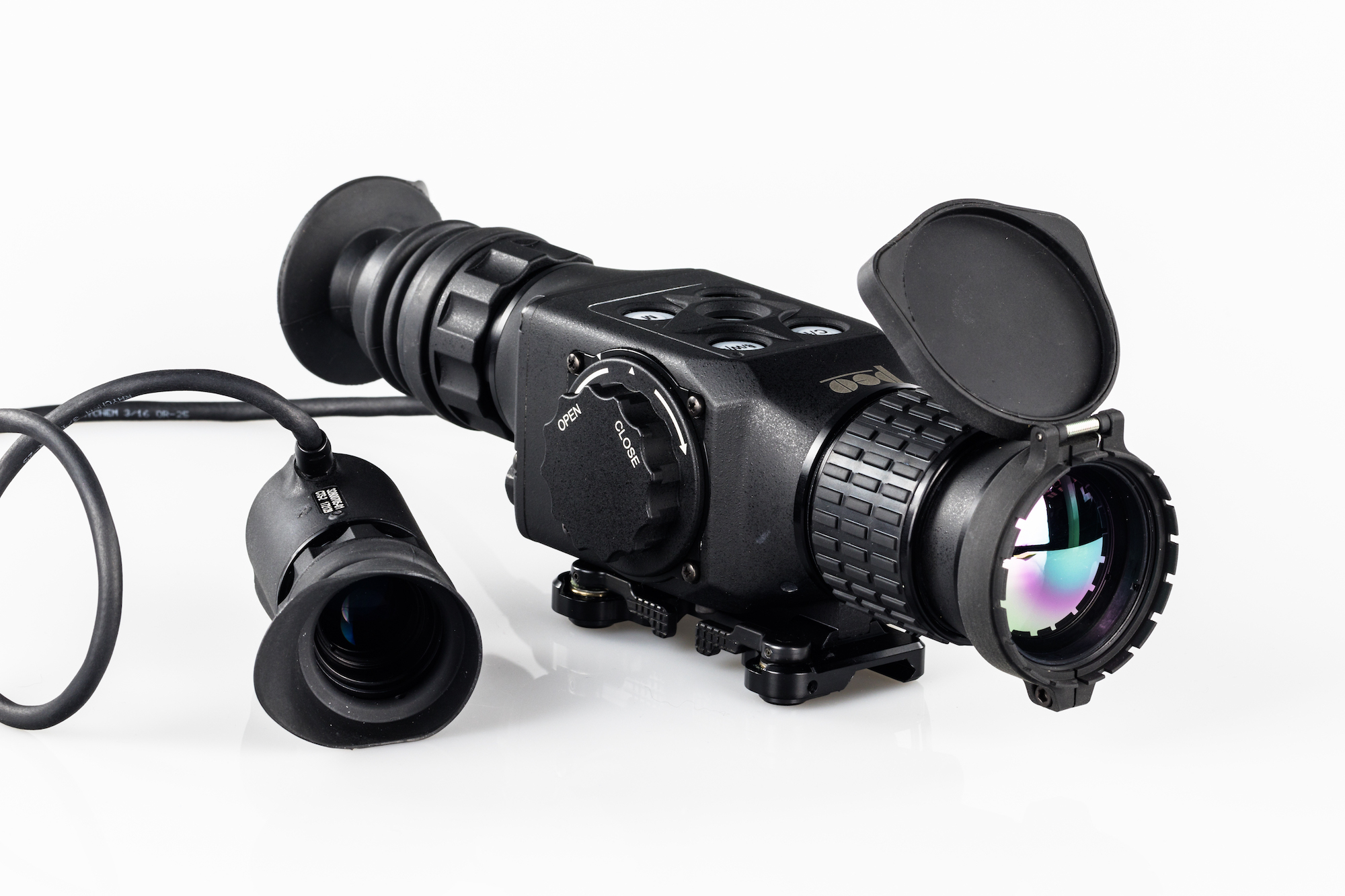 Purpose of the SCT RUBIN sight is to carry out observation tasks and to be used as an aiming sight for small arms.
SCT RUBIN sight makes it possible to detect human-sized targets at vast distances of up to 1200 metres. SCT RUBIN scope has been created with the use of non-cooled micro-bolometric sensor, with a resolution of 288 x 384 pixels and NETD sensitivity (Noise Equivalent Temperature Difference) which is better than 0,1 °C.
Light helmet-mounted display may be connected with the SCT RUBIN sight, with the use of a 1.5 m cable. Not only does this display make it possible to fire the weapon precisely, from a variety of assumed positions, but it also is a capable observation tool. It also makes it possible to fire the weapon from behind a cover, by using a weapon with SCT RUBIN scope sight e.g. from behind a corner.