21st Century Shooting Range. Łukasiewicz-PIAP Launches Its Brand New Research Facility
Łukasiewicz - PIAP has launched a new lab facility in Warsaw - one of the most modern indoor shooting ranges in Poland. It may be used by uniformed or defence training businesses for the purpose of carrying out tactical training sessions - including scenarios that would involve the use of mobile robots.
As Łukasiewicz - PIAP announced, the Kinetic Processes Laboratory (Laboratorium Procesów Kinetycznych - LPK) is an entity that would carry out testing with regard to different products, when it comes to ballistics and kinetic effects. The LPK facility allows for carrying out stress and fatigue testing of components, assemblies, and complete units, in compliance with all of the relevant safety standards. The R&D effort carried out here would cover the design and development of mobile robots, accessories, and special-purpose systems.
The tests that would be carried out at LPK include, as PIAP suggests:
Stress tests of components and accessories, involving firearms and disrupters;
Firearms and pneumatic, or explosive device used on mobile robotized platforms, development of proper usage procedures;
Usage of materials and designing systems within the scope of impact of dynamic forces.
The laboratory features a field test facility - a full-scale shooting range, also allowing for the execution of training with the use of mobile robots and firearms. Constant monitoring and coordination can be executed out of a separated control center, that is hidden behind bulletproof walls with relevant soundproofing. The shooting range features six separate shooting stations, with individual lighting. The target transporters are controlled individually, or in a group mode, with the use of tablets. There is an option to shoot targets within an angle range of 180 degrees. Mobile bullet traps make it possible to carry out tactical training with dynamic shooting scenarios.
Independent control of the lighting makes it possible to program any lighting scenarios, also involving strobes. For the sake of increasing the safety levels, the walls and the ceiling have been lined with an anti-ricochet liner. The entrance also features relevant security measures - a bulletproof door. The ventilation system features an intake wall and exhaust at the bullet traps, making it possible to completely filter out the air inside the shooting room in 3 minutes. The air exchange takes around 6 minutes in total.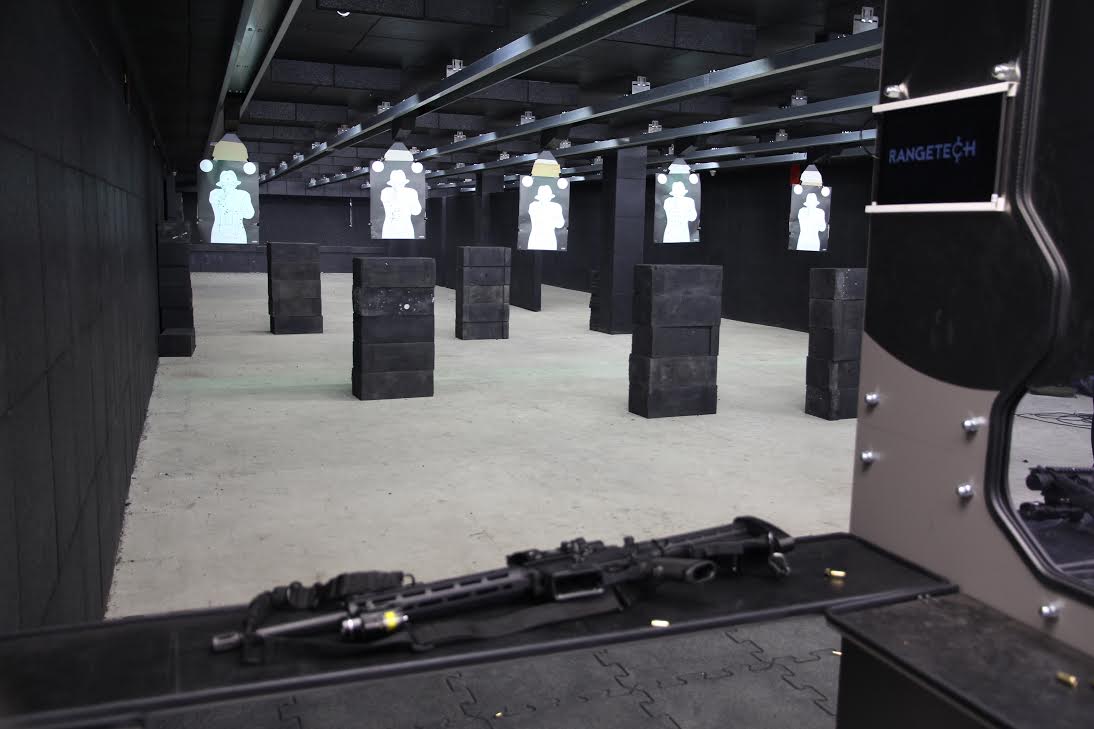 The facility has been certified by the WITU Military Institute of Armament Technology, confirming its capacity to carry out training with bullets of muzzle energy levels of up to 3600 Joules.