Polish Air Force Acquires Missiles For The MiG-29
Rakieta nośna Pegasus XL z satelitami CYGNSS podczepiona pod samolotem L-1011, Fot. NASA

Stemme ES15
The Armament Inspectorate announced that it has begun a procedure, the aim of which is to acquire the radar guided R-27R1 missiles, used as armament of the Polish MiG-29 jet fighters. Ukrainian manufacturers are allowed to place their offers as well. &nbsp
The procedure concerns procurement of 40 R-27R1 missiles. This type of weaponry is the basic armament of the MiG-29 fighters, used by the Polish Air Force. The missile is a semi-active radar-guided weapon, the purpose of which is to attack airborne targets at close and medium ranges, in any weather conditions, at night and during the day, in any orientation, in case of frontal engagements. This type of missiles requires the carrier-fighter to continuously track the target with its radar.
According to the available information, R-27R1 missiles are tailored to destroy airborne targets at distances beyond 50 km, however, the maximum range is dependent on the manoeuvres implemented by the target (approaching, going away, manoeuvring). The Armament Inspectorate notes that the missiles should belong to "Category One", and they should be manufactured not earlier than one year before the first delivery.
The manufacturer is required to guarantee the usability period for the R-27R1 missiles of at least 96 months (if missiles are hermetically sealed) and for another 60 months, once the weapon is unpacked.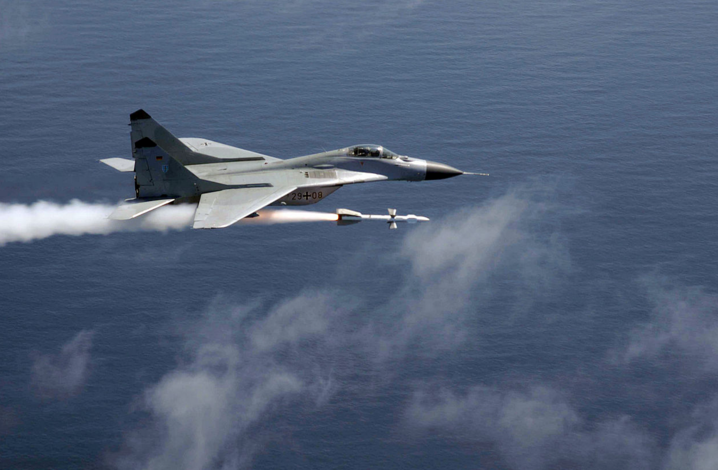 The acquisition procedure is going to be realized in line with the Public Procurement Law. The procurement may be realized by contractors whose seat is located within the territory of the European Union, European Economic Area or within the territory of a country with which the Polish, or the EU authorities, concluded an agreement regarding the defence and security procurement. The Armament Inspectorate notes that, besides the companies from the above-listed states, potential contractors from Ukraine may also submit their offers.
R-27R1 missiles, as well as other derivatives of the R-27 missile, are being offered by the Ukrainian Artem company which supplied the missiles, referred by NATO to as AA-10 Alamo, to India. Procurement of the medium range missiles means that Poland is willing to maintain full scope of capabilities of the MiG-29 jet fighters. This class of missiles is not usually used in the Air Policing operations. Both in Poland, as well as within the Baltic Air Policing initiative. In case of the MiG-29 fighters participating in the Baltic Air Policing operation, they were always armed with the short range R-60MK or R-73E missiles.