Polish Army Eyes Procurement Training Aids for the Gunica ELINT System
The armament inspectorate has announced a plan to begin a technical dialogue, concerning the "Training aid for operating the reconnaissance stations of the onboard electronic components contained within the Gunica suite."The procedure is to take place between July and August 2017, whereas submissions shall be made before 16th June 2017.
PRP-25 Gunica system, manufactured by the PIT-RADWAR company, forms a passive ELINT package making it possible to, in an automated manner, detect, recognize, lock onto, monitor and track the emission sources, within a frequency range between 0.5 to 18.0 GHz.
This includes an ability to detect the radioelectronic emission systems of any airborne, naval and land platforms, at distances depending on the power output of the transmitters and on the weather conditions. PRP-25 Gunica system includes the Gunica-M main station and Gunica-S side stations, allowing the operator to position the emission sources with the use of the TDoA (Time Difference of Arrival) and triangulation-based methodologies.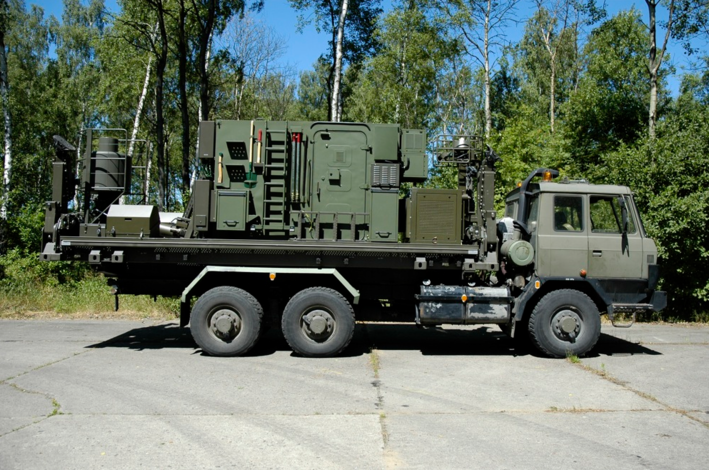 PRP-25 station training simulator is to consist of an instructor station, making it possible to track, record, plan and modify the simulated conditions. The said component is to be complemented with four, accurately replicated stations of the system: one Gunica-M main station and three Gunica-S systems.
The simulator is to reproduce both the operational conditions, as well as the arrangement of the Gunica system's components in case of each of the stations of the training system, with the said system being capable of carrying out training within the scope of detecting, positioning and tracking of the sources that transmit the signals, as well as within the area of procedures tied to maintenance and diagnostic procedures applicable in case of the PRP-25 suite.
The training aid shall also simulate joint operation with the Wołczenica Automated System for Reconnaissance Assets Command and Control. The system is to be arranged as a stationary facility, and it is to be used within the framework of the Polish Army training facilities.