Polish Sail Training Ship for the Algerian Navy. Sea Trials
VSS Unity podczepiony do samolotu WhiteKnightTwo VMS Eve. Fot. Virgin Galactic via Facebook.
Sea trials of the El-Mellah sail training ship (938) built for the Algerian Navy have begun on the waters of the Bay of Gdansk. The vessel has been built by the Remontowa Shipbuilding S.A. shipyard based in Gdansk.
The vessel, launched on 7th November 2015, will be used by the trainees of the Tamenfoust Naval Academy, to perfect their seamanship and to acquire navigation skills. Moreover, as most of the sail training ships, the vessel is to serve as a representative unit, also participating in international competitions and races.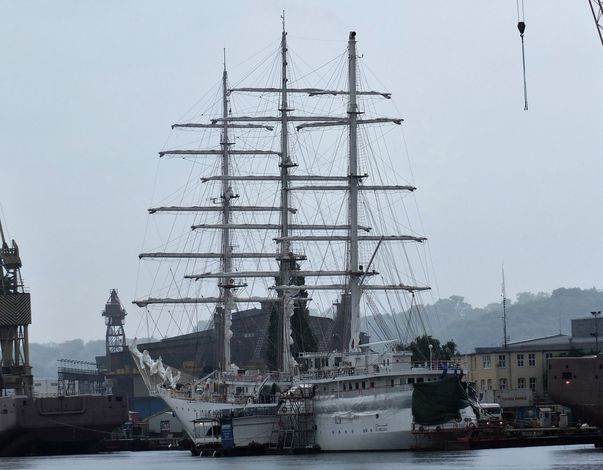 Basic specification of the El-Mellah sail training ship: dimensions 110x14.5x8.6 m, , square sails (three-masted frigate), sails surface - 3000 square meter, sailing speed - 17 knots in 6°B wind, crew of 222, including 120 cadets.
Zygmunt Choreń is the ship's designer, he is the head of the Choren Design & Consulting design bureau. The contract, alongside the process of building the ship, also includes provision of training for the Algerian crew, e.g. with the use of the Dar Młodzieży sail training ship.