Rak Mortars Headed to Szczecin
It was on 15th October when the last, 8th 120 mm Rak self-propelled mortar Company-Level Fire Module (KMO) element, also including the artillery command vehicles, was shipped out from HSW S.A.. The equipment will be assigned to the 12th Mechanized Brigade in Szczecin.
HSW S.A., without delays of any sort, and in line with the deadlines defined by the Agreement, is handing off the third Company-Level Fire Module for use by the Polish Army. The deliveries in question finalize the efforts related to the agreement signed on 28th April 2016, concerning the manufacturing of equipment for 8 KMO units. HSW S.A. is acting as a leader of a consortium that, on the basis of agreement signed back in 2016, has already delivered 8 Rak KMO elements for the Polish military. The artillery units have received more than 60 M120K Rak self-propelled mortar platforms. It is planned that the final, 8th KMO RAK element would be handed off by HSW S.A. until 30th October, along with AWRU artillery armament repair vehicle, delivered within a framework of a separate agreement. Notably, over the course of contract implementation, the HSW S.A. employees have trained more than 400 users of this new equipment, in the Polish Armed Forces.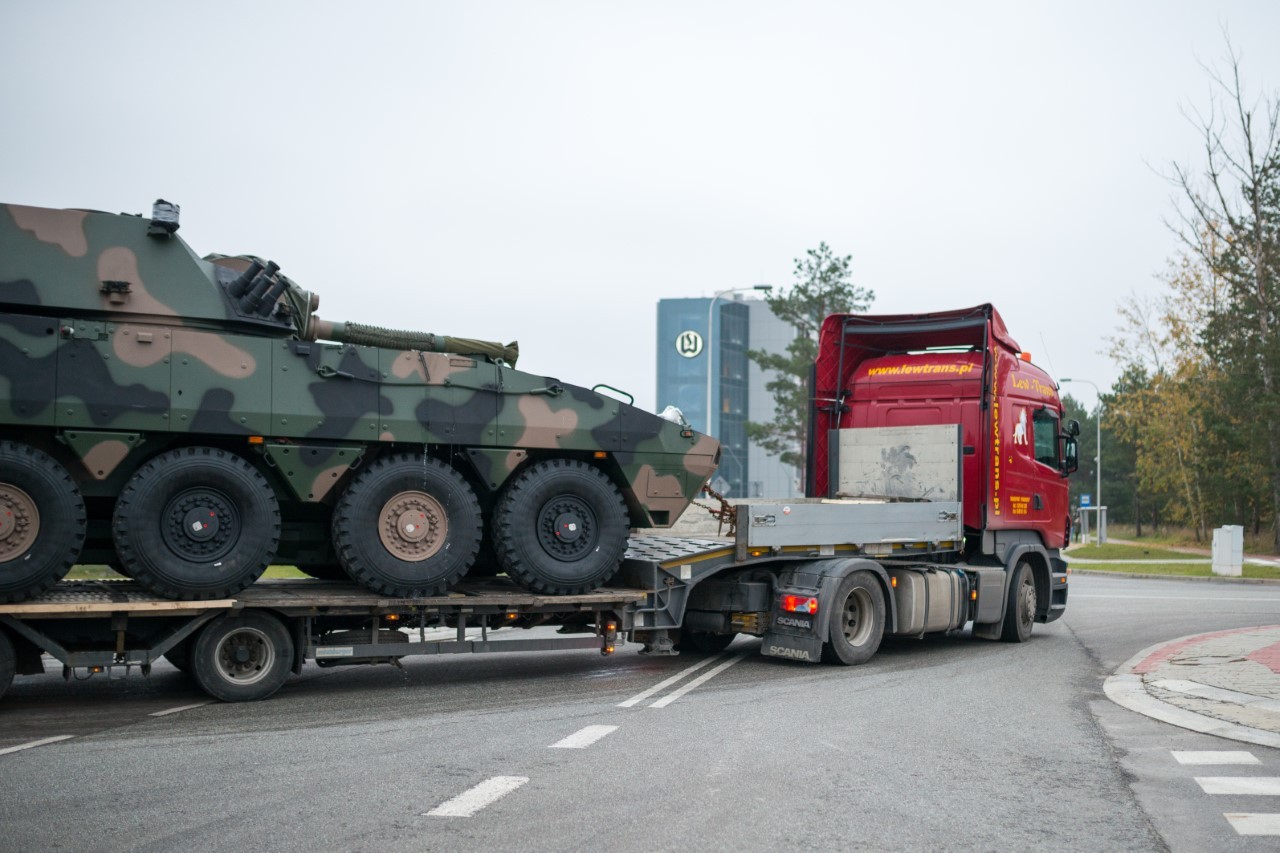 Noteworthy, on 11th October the Armament Inspectorate of the Polish Ministry of Defence signed an agreement with HSW S.A. (the company is a part of the PGZ Group) concerning the continued deliveries of mortars and command vehicles between 2020 and 2021, for another two Company-level Fire Modules.
"Rak" is a Polish design created by the Polish engineers. The platform has received a lot of praise from the commanders and the users. Not only are the soldiers proud of the system, as allied units are also admiring its nature. This is not the last order we have placed with the Polish defence industry. HSW and PGZ face a great prospect and I would like to congratulate them on doing their job well.
Each and every module consists of 8 fire units (M120K mortars based on Rosomak APC), along with 4 AWD command vehicles (one for each of the fire platoon commanders, and for the company commander, as well as a reserve vehicle for the deputy company commander). KMOs [Company Level Fire Modules] also include ammunition carriers and repair vehicles delivered by HSW. HSW S.A. is also working on a development project aimed at acquisition of an artillery reconnaissance vehicle.