Record-Breaking Machine Guns Procurement Contract Awarded to ZM Tarnów
The Armament Inspectorate of the Polish Ministry of Defence has concluded a contract with the PGZ's ZM Tarnów S.A. facility, concerning the procurement of the 7.62 mm (.308) UKM-2000P general purpose machine guns. The agreement covers the acquisition of almost 2.5 thousand examples of the weapon.
Within the framework of the agreement, a batch of new guns is going to be delivered, in accordance with a contract that had been negotiated earlier, concerning the long-term supply of this weaponry for the Polish Armed Forces. Most probably the initial delivery is going to be destined for the elements of the recently established Territorial Defence component of the Armed Forces. The new weapon's purpose is to act against the enemy infantry (point targets and targets hiding behind a cover), and against light armoured vehicles.
ZM Tarnów facility has been tasked with delivery of 2494 examples of the gun between 2017 and 2019. The whole procurement is to be covered with an amount of PLN 167 million. This means that the contract is a record-breaking agreement for the facility in question. The previous one amounted up to a sum of PLN 25 million, covering the acquisition of 378 examples of the weapon.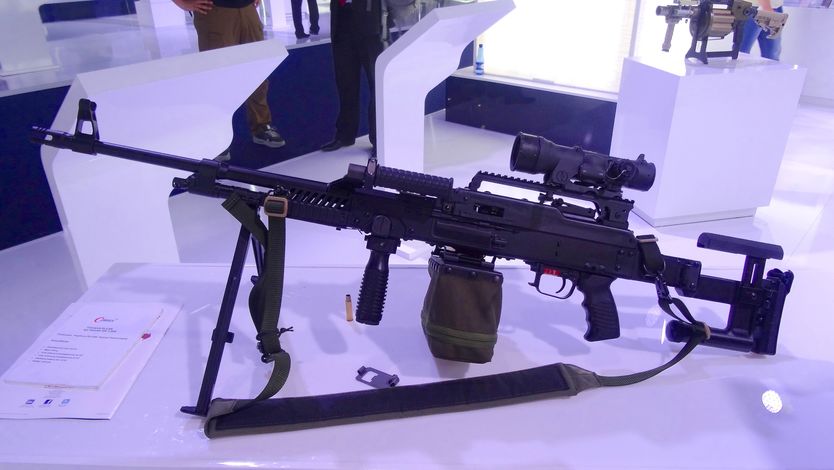 The procurement itself took place within the framework of a negotiation procedure involving a single contractor – the ZM Tarnów facility, acting as the sole manufacturer of this type of weaponry. Meanwhile, UKM-2000 gun has already been operated by the Polish Armed Forces for some time now. Procurement of any other type of weapon would entail a need to implement an entirely new training and operational system.
According to the information released by the Polish Ministry of Defence, the procurement itself is also related to the process of replacement concerning the PK/PKM family general purpose machine guns, utilizing the 7.62×54R ammunition, with guns that would be compatible with the NATO standard rounds (7.62×51 mm) and the M13 belt feeding.
The modified UKM-2000P machine gun has received a new gas system, modernized flash suppressor and a new firing pin element, moreover, the new gun, contrary to the older design, allows the user to close the chamber when bolt is placed both in the front, as well as in the back position. Additionally, a new folding and adjustable stock has been introduced, along with a refined pistol grip, front grip and a new barrel handpiece. The new gun may shoot blank cartridges, without any need of setting it up with auxiliary insert.