SHAPE Visit At ZM Tarnów
Fot. Ministerstwo Rozwoju via Twitter
ZM Tarnów facility has been visited by the members of the Association of the Former National Military Representatives at SHAPE.
The guided tour of the facility began with presentation of the Armament Production Department, where the Measurement Room and CNC machinery hall were presented. Later, the visitors also got acquainted with the cannon assembly stations, sheet metal cutting machines, paint shop and a new galvanization room. The R&D Centre (CBR) presentation covered the IT and electronics work rooms, as well as the mechanical workshop. A presentation of the projects pursued and of the selected products has been prepared for the guests at the CBR department too.
NATO representatives were also given a chance to have a look at the family of sniper rifles, Pilica system, ZSMU 1276 A3 Remote Control Armament Module, 60 mm LM-60K mortar and other products. Shooting within a container-based shooting range, with instructor and live ammo, was also a point within the agenda.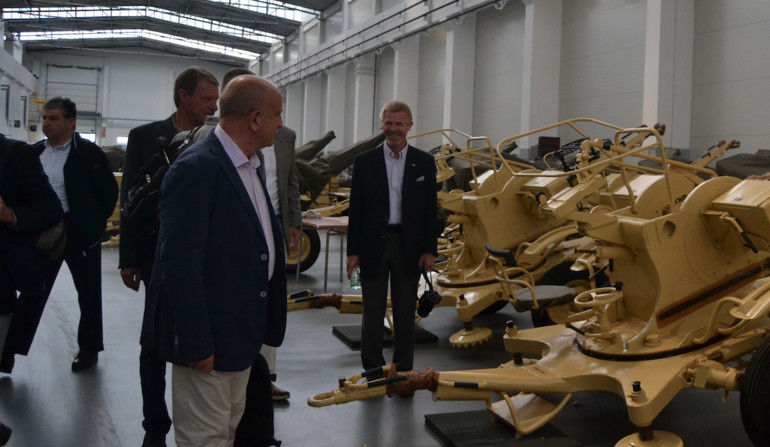 At the end of the visit, the guests have attended a multimedia presentation referring to the company. They have also met the ZMT President of the Management Board – We are very grateful for your visit – as the guests were greeted by President Henryk Łabędź.