Strategic Reconnaissance Aircraft for the Polish Military
The Armament Inspectorate has initiated, on 6th April, a market analysis procedure, within the scope of a capability of conducting complex aerial reconnaissance – here we are referring to potential acquisition of 3 aircraft, otherwise known under the name of "Płomykówka" (Barn Owl). The procurement is to be finalized until the year 2023. Moreover, 3 "Rybitwa" (Tern) Maritime Patrol Aircraft/ASW aircraft are also expected to be acquired, here an analysis of prospective procurement is also scheduled to take place in April. In both cases, the Airbus C-295M proposal is a strong option, nonetheless other potential offers shall also be considered.
The entities expressing their interest to be involved in the "Płomykówka" programme may submit their proposals until 20th April this year. The data delivered will make it possible to develop a Feasibility Study, Terms of Reference for Feasibility and Initial Tactical and Technical Assumptions, for the planned procurement of the three reconnaissance aircraft. They are to provide both IMINT, as well as SIGINT and RADINT capabilities.
Among the options that are being considered, Airbus C-295M proposal remains one of the stronger bids. Transport variety of this aircraft is already being operated by the Polish Air Force. However, other solutions are also being considered, including specialized derivatives of the Gulfstream G550 jet which, in a VIP variant, is going to be operated by the 1st Airlift Base, starting from summer this year. Such aircraft is being offered by the Gulfstream Special Missions Department, in collaboration with Israeli Aerospace Industries (IAI), and it is also known under the name of G550 "Shavit" SEMA (Special Electronic Missions Aircraft). The market analysis conducted as a part of the "Płomykówka" programme is to be finalized in mid-2017, meanwhile procurement of 3 aircraft is planned to take place until the year 2023.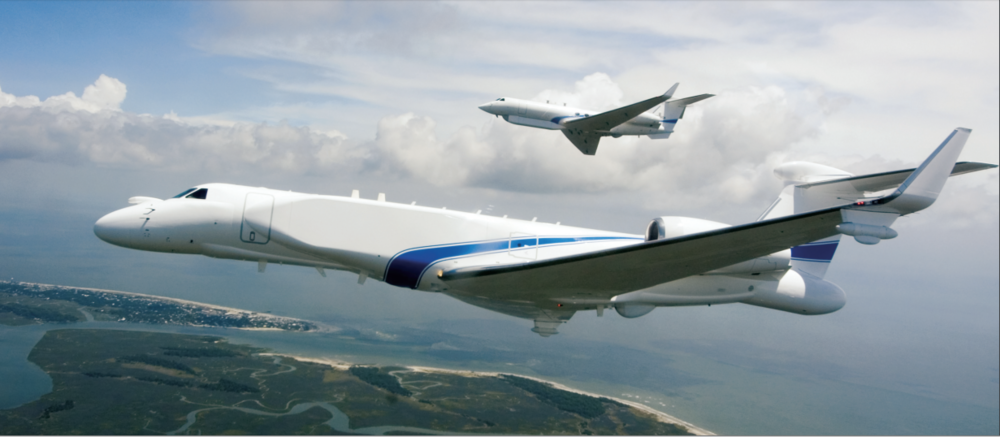 Almost in parallel, in the second half of April, a similar market analysis is going to be initiated, concerning the acquisition of 3 maritime patrol aircraft with ASW capabilities. The programme is known under the name of "Rybitwa" (Tern). The aforesaid analysis is scheduled to come to an end in September this year, while deliveries could take place starting from 2019.
Also in this case, Airbus C-295MPA aircraft is a strong contender to be procured by Poland. Obviously, the main argument behind such logic is to utilize a unified fleet of C-295M aircraft in the Polish Armed Forces. Boeing is also interested in being awarded with the aforesaid contract, with its Boeing Maritime Surveillance Aircraft. Here, systems utilized in case of the P-8 Poseidon jet are proposed, with the said design based on Boeing 737, but embedded within the Bombardier Challenger 604 airframe. It is also possible that other jets of similar size could be utilized.