Ukrainian Howitzers Deployed to Poland
Ukrainian 26th Artillery Brigade, along with its 2A36 Giatsint-B howitzers, has been deployed to the Toruń Artillery and Armament Training Centre (CSAiU), also known to be the "capital of the Polish artillery". The Ukrainian troops would engage in joint training with their Polish, US, and Danish counterparts, to train joint operations with land forces and conduct long-range engagements. The training is a part of the Dynamic Front 21 exercise, scheduled to last by the end of May.
Convoy with vehicles and equipment of the Ukrainian battery arrived in Toruń on 9th May and it was unloaded from the trailers it arrived on at the CSAiU facility. The contingent includes four 2A36 152 mm howitzers, four KrAZ-6322 trucks acting as tractors and ammunition carriers, and two command vehicles based on the 4x4 Varta-Novator APC. All of the equipment above has been deployed by the 26th Artillery Brigade.
The Ukrainians have got involved in field training with the Polish troops already. Soon, US and Danish artillery elements would also join the exercise, along with the equipment they are using. The activities are a part of the Dynamic Front 21 exercise that is taking place at numerous training ranges across Europe, including the German Grafenwoehr Training Area. The exercise involves almost 2 thousand participants from 16 states. The goal was to increase the levels of interoperability and capabilities when it comes to long-range artillery engagements.
The participants include non-NATO member states, such as Ukraine. They are to get acquainted with the NATO standards, but also share the experiences of their own. In the case of the Ukrainian soldiers, the above refers to the combat experience gathered in the East of Ukraine - pertaining, for instance, to the tactics used by the Russian artillery assets.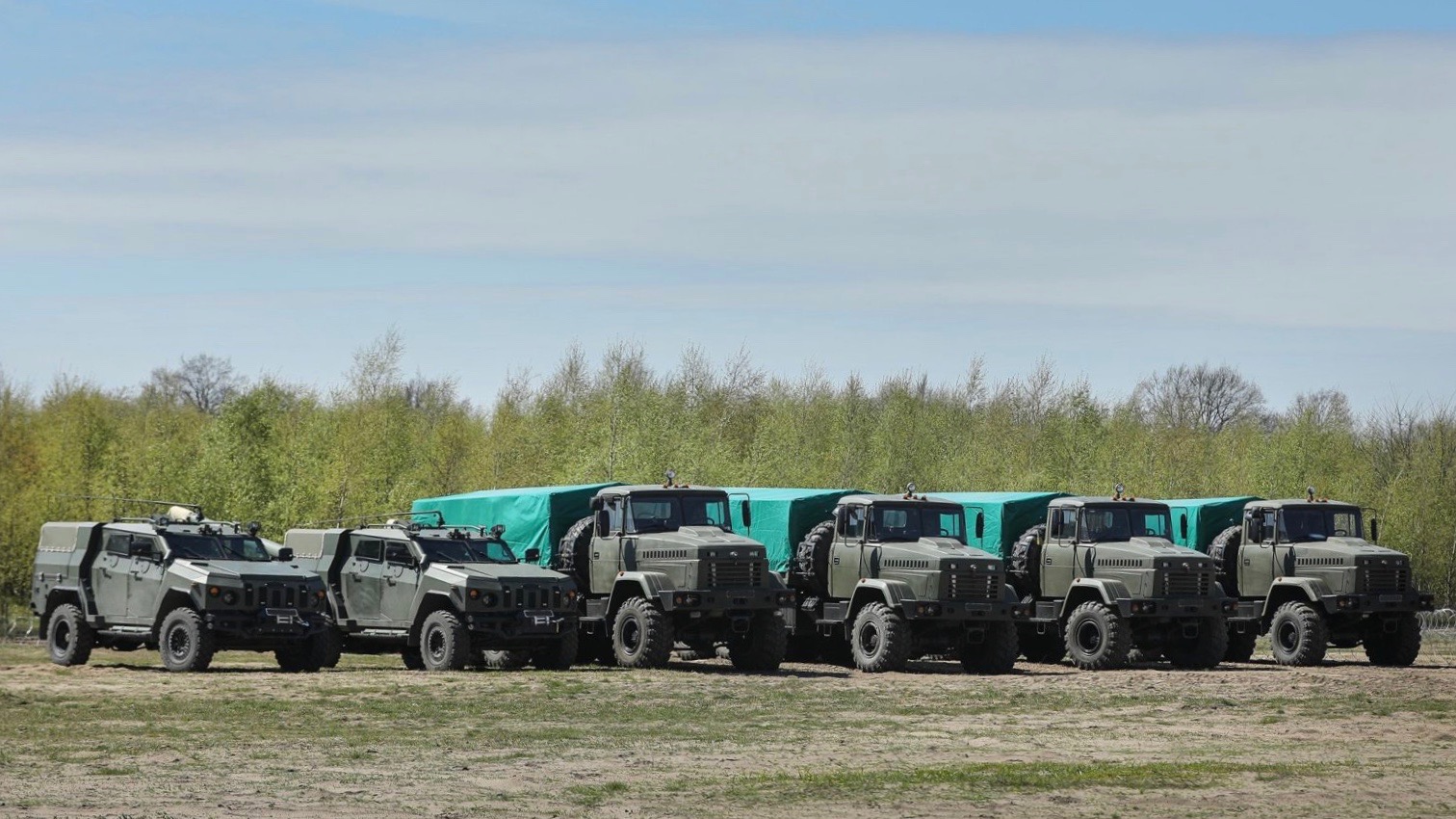 The US Army is the initiating party to the exercise. Recently, the American land component started to address the matters of insufficient capabilities, internally, and within the alliance as a whole, when it comes to mobility, precision, and range available in case of artillery fires. Within the aforesaid context, Dynamic Front 2021 - an element of the Defender Europe 2021 exercise - is to verify and coordinate the capabilities of the NATO/partner nations' forces, when it comes to the long-range artillery assets. Establishing data exchange capability between the artillery elements of different nations is especially important here.
Alongside staff and live-fire exercise, long-distance deployment of HIMARS and MLRS assets would also be a critical part of the operation - including the rockets and fire control systems. Within that scope, the US 41st Field Artillery Brigade's equipment would be involved. The elements of that unit have been involved in field exercises in Estonia, and Germany recently.