"Kormoran" Minehunter - Launched
"Sail the Oceans and the Sea, be the proof of reputation of the Polish shipbuilders and sailors. I hereby christen this ship: Kormoran" - Maria Karwetka, who christened the ship said these words, when she began the launch ceremony of the Polish Kormoran Minehunter.
The ceremony was attended by PM Ewa Kopacz, Deputy Prime Minister, Minister of Defence Tomasz Siemoniak, Deputy Minister of Defence Czesław Mroczek and General Commander of the Armed Forces, General Mirosław Różański.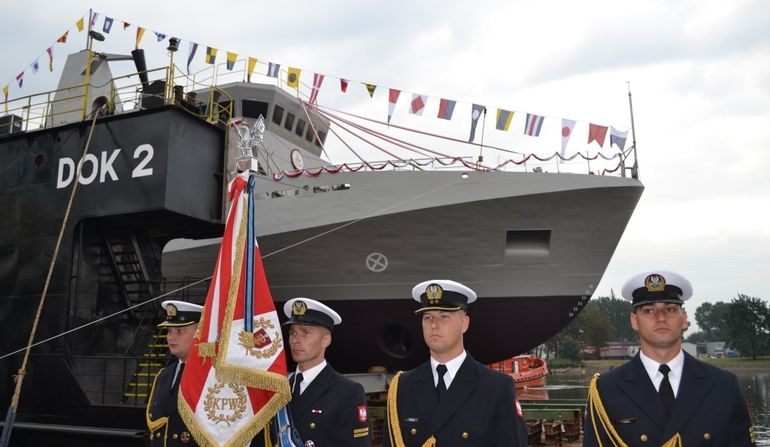 The ceremony began with the report submitted to the Shipbuilding Shipyard President, Andrzej Wojtkiewicz, announcing the readiness of the vessel for being launched. The report was provided by one of the builders, Dariusz Waśniewski. Then Wojtkiewicz received a certificate confirming the readiness of the vessel to be launched, from the Supervisory Director of the Polish Register of Shipping, Janusz Dilling.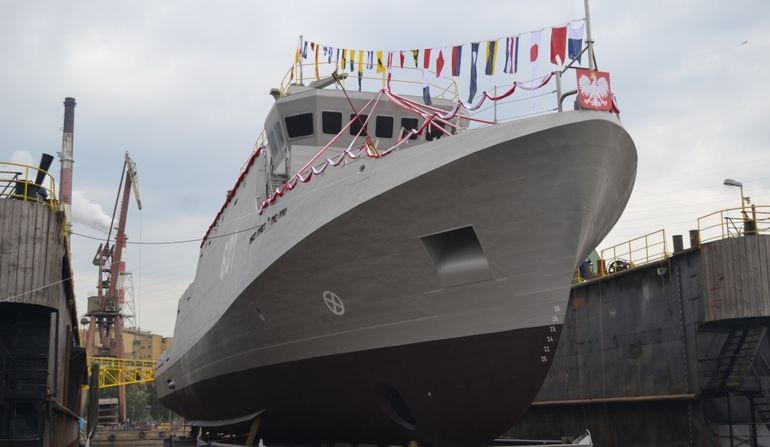 The ship was lowered into the water in a dry dock. The hull was painted, however, it lacked the external equipment. The mast did not feature antennas nor the hardware.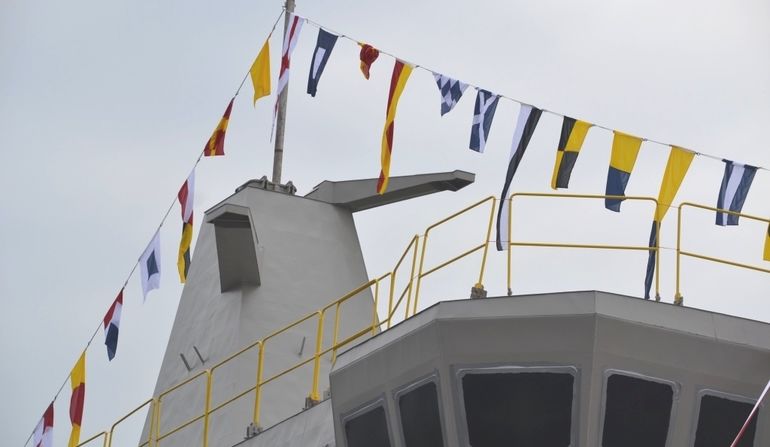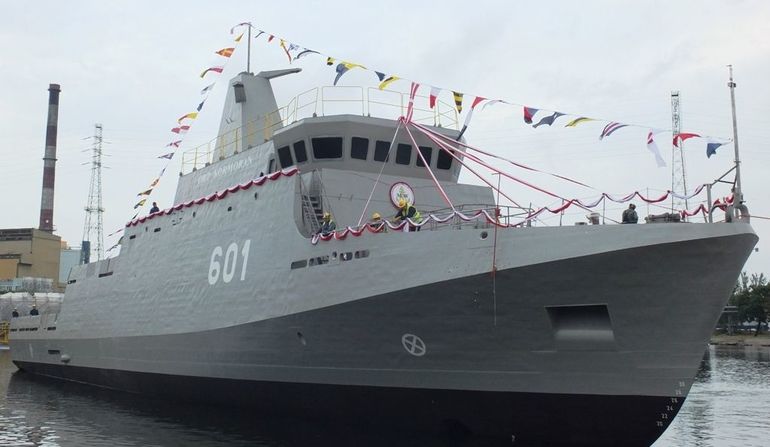 During the official speeches it was stressed that the new minehunter is created in line with a completely Polish design, in a Polish, private facility, financed by 100% of the Polish capital. Meanwhile, a series of investment initiatives was executed making it possible for the Remontowa Shipbuilding shipyard to construct mine-hunters, including the air-conditioned prefabrication hall which is required to work with the special purpose elements. Secondly, a 300- tonnes overhead crane, along with a new production line, with the latter element making it possible to mass-produce ships have also been created. According to the President of the shipyard, the elements listed above may be highly useful during the process of realizing the prospective shipbuilding initiatives.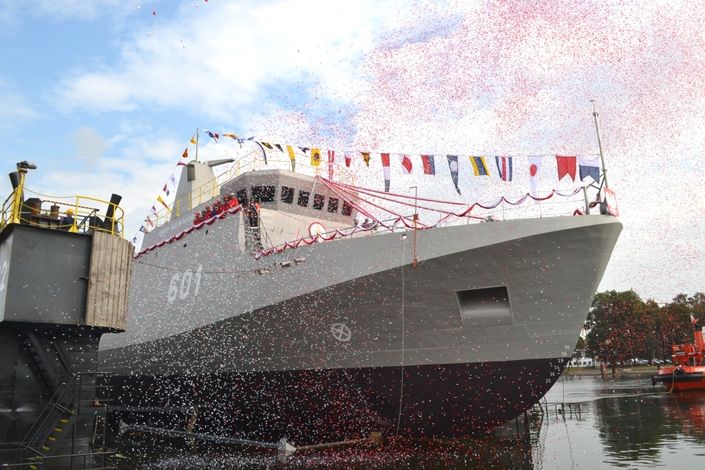 This is going to be the first vessel for the Polish Navy since 20 years, that was constructed fully by the Polish industry. According to the announcement made by the President of the Remontowa Shipbuilding Shipyard, "(...) realization of the contract progresses in line with the plan and without any interruptions. Another realized stage confirms that the ship is going to be handed-off on the expected date".
Let us recall the fact that the first model laboratory tests of the Kormoran II mine-hunter began a few weeks after the contract was concluded, in September 2013. In April 2014, a ceremony of cutting the first sheets for the ship took place (the hull is created out of non-magnetic steel). On 23rd September 2014, on the anniversary of signing the contract, the keel-laying ceremony took place.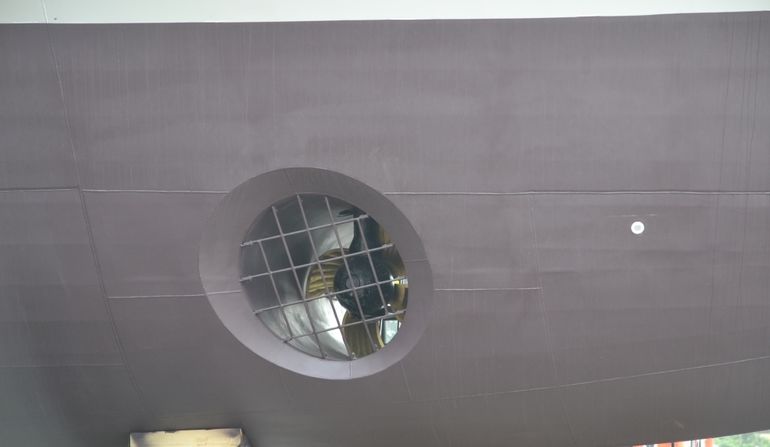 According to PM Kopacz "Poland is going through changes, the unattended areas are beginning to shine – however, considering all of the above, one should still remember about defence...". The new ship will "...without any doubts increase the sailing safety along the sea routes, as well as within the marine training areas".
"A decision was made by my government to increase the budget of the Ministry of Defence, up to the level of 2% of GDP. These 2% are going to be seen in the 2016 budget. Thanks to that we are able to modernize the Polish Army. When it comes to the Navy, the planned expenditure reaches the amount of PLN 16 billion, throughout the upcoming 10 years. This is our priority."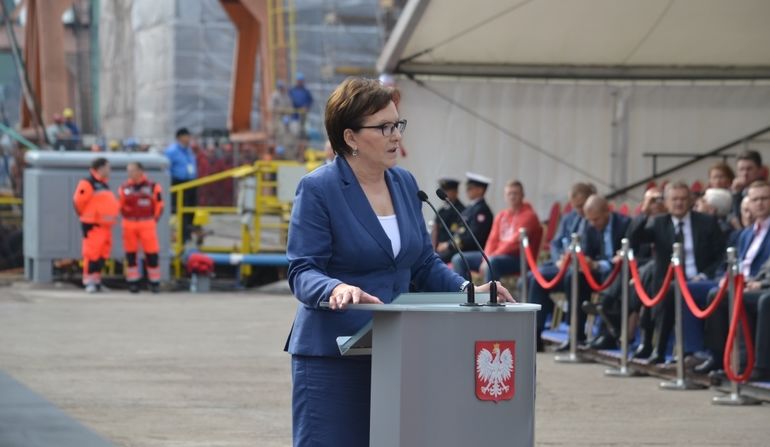 "I want to wish us that we never needed this type of equipment within the scope of establishing our security, however, in a situation in which we are in possession of the said equipment, constructed on the basis of the innovative, Polish technologies, we are aware of the fact that should a need arise, let's hope that need is not going to arise, the equipment would be capable of effective defence."