Poland has the Potential to Reinforce Anti-Tank Defence [OPINION]
Anti-tank defence is one of the most neglected areas of the Polish Army. The analytical work that has been going on for years has not yet brought a generational breakthrough, and the introduction of new battle platforms is taking time. Anti-tank defence capabilities can, however, be strengthened through the coordinated implementation of programs - mostly using domestic industry. The Polish Army has the ability to strengthen anti-tank defence in a relatively short time, based on existing or developed industrial potential; Implementation of Pirat anti-tank missile system with a laser target illuminator should be considered; The same system can be used to control the firing of Rak mortars and Krab howitzers that are already in service. All of these systems are under national control; The aim should be to obtain a disposable anti-tank grenade launcher based on existing technology. The purchase of this equipment may, contrary to appearances, be important for the successful implementation of the anti-tank Pirat and the laser control system that works with it; The broad introduction of the ZSSW-30 system integrated with Spike-LR is important for the development of anti-tank defence system. It is necessary to implement this system as soon as possible in units equipped with the Rosomak APC (KTO). At the same time, worthy of consideration, additional anti-tank launchers in the portable version or on vehicles to those units that are to receive ZSSW-30 as a bridging and supplementary solution; In the long run, it is possible to use a wider range of anti-tank resources is possible with greater range / platform delivery (e.g. artillery). For this, it would be necessary to have adequate systems for reconnaissance, targeting and command; An important role in anti-tank defence at greater distances (engaging targets outside the line of sight) can also be played by the Warmate munitions system in service with Territorial Defence Forces /first version/. Its subsequent variants have greater potential, and besides, it is adapted to work with ZZKO [Integrated Automated Fire Control System] Topaz, which is at the disposal of the Polish Artillery and Rocket Forces.
Anti-tank defence is one of the biggest problems of the Polish Army. Its strengthening has long been a priority for planners. Unfortunately, this does not necessarily translate into the implementation of new equipment into service. The need to invest in various means of anti-tank defence has also been confirmed by the Strategic Defence Review. However, two and a half years of the publication of this document, no new anti-tank launcher or grenade launchers have been introduced to the Polish Army. The effects of development works carried out in the industry, often initiated many years ago, combined with the rational use of existing platforms, as well as their modernization, give a chance to change this state of affairs. However, it is necessary to make directional decisions on the introduction of basic systems ( anti-tank, grenade launchers) in combination with the use of existing platforms. Importantly, this can be done in such a way that the system could be developed by adding new elements, especially measures that can attack armored targets over greater distances.
Existing state
Today more or less, the only anti-tank systems that can be considered modern are Spike-LR launchers. Shells of this type are manufactured under license at Mesko (the second batch of these rockets are being delivered since 2018). Today, the Polish Army has approximately 264 Spike launchers - in portable form. A large part of them are in airmobile units, while mechanized and motorized battalions only have a few launchers. This is definitely not enough, considering that each battalion has over 50 BWP-1 / Rosomak APCs. Anti-tank systems density is therefore insufficient and should be increased and even multiplied. Recently, the 14 Anti-Tank Regiment also has received the portable version of Spike-LR launchers. By the way, there is also much to be desired when using the anti- tank launcher. In the battalions that have KTOs, transported services are adapted to this, slightly modified base Rosomak KTO-S (called "Spike-bus"), the 6th Brigade is equipped with Humvee vehicles (maybe Spike crews will also use new vehicles for Airmobile troops), in other units, Honker vehicle handle Spike crews, which, to put it mildly, are not adapted to this task. 
Another anti-tank system in the Polish Army - used on BWP-1 and the few BRDM-2 in the reconstructed anti-tank regiment in Suwałki - is the outdated Malutka missile. This system, conceptually dating from the 1960s, has long failed to meet the requirements of the modern battlefield, but it is the only anti-tank system used (integrated) on combat platforms. In addition, the Polish Army basically completely lost the ability to destroy armored targets from helicopters (apart from the launching of Mi-2 anti-tank Malutka, basically only for training purposes) . 
The situation for anti-tank grenade launchers looks even worse. Apart from the small number of modern sets used in Special Forces and perhaps some airmobile units , the Soviet Army RPG-7 reigns supreme in the Polish Army, both in the Land Forces and in the Territorial Defence Forces. Low effectiveness against heavily armored targets and a relatively small effective range are not the only disadvantages of RPG 7. The very concept of how to use a grenade launcher is also problematic. In practice, two soldiers (gunner and assistant) are involved. This slightly hinders the free planning of structures at the level of small sub-units, which could be much more flexible.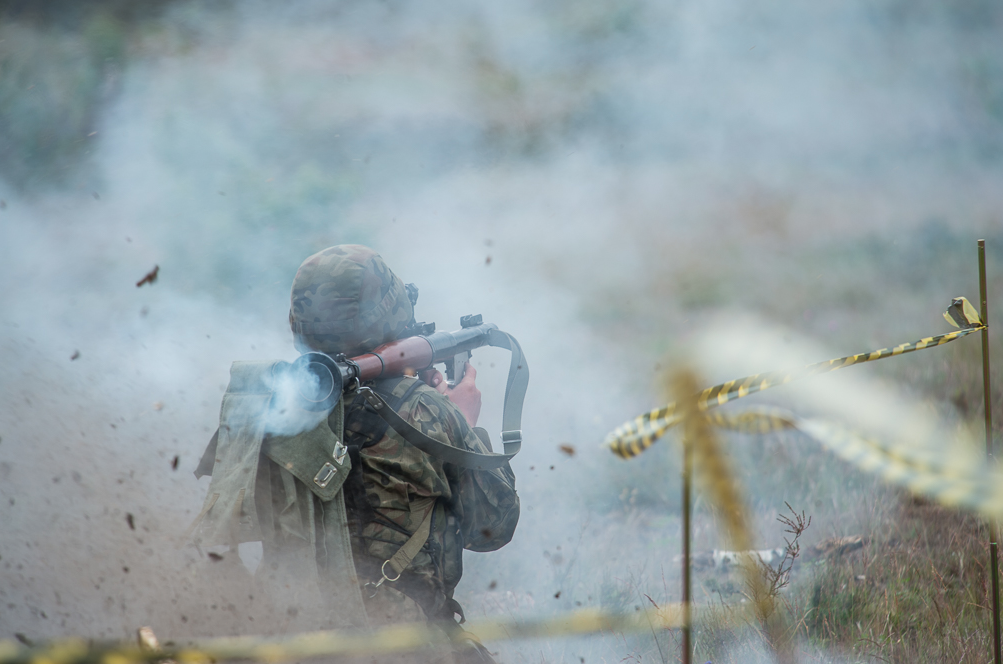 On the other hand, RPG-7 has a low cost of ammunition, and new types are available. However, the situation in which this is basically the only anti-tank system at the team level, it is definitely unacceptable and must be changed as soon as possible. 
Modernization plans
Anti-tank defence has been one of the priorities of the Technical Modernization Plans for a long time. The PMT for the years 2013-2022, in force until the beginning of February last year, focused largely on increasing the use of Spike-LR. Premises of this document assumed acquisition through development work of the unmanned ZSSW-30 turret integrated with the system for new Rosomak KTO and future BWP, integration of Spike-LR launcher with existing HITFIST turret operated on Rosomak KTO, as well as the purchase of an additional lot of Spike-LR anti-tank missiles. Currently, development work on the ZSSW is being finalized, Spike rocket supplies are underway, while the integration of these rockets on the Hitfist turret has been abandoned.
In addition to plans related to Spike, the PMT also included a single use anti-tank grenade launcher program. Analyzes were carried out to acquire other platforms integrated with anti-tank missiles. It was planned that one of the Spike versions would arm some multi-purpose helicopters on a common platform. Of course the anti-tank missiles were also be part of the new Kruk attack machines.
In the years 2016-2019, the number of programs related to the acquisition of various anti-tank weapons systems has increased significantly. Modernization plans introduced the Pustelnik program - a light anti-tank guided missile intended, inter alia, for Territorial Defence Forces, as well as the Karabela project concerning heavy anti-tank missiles. Modernization plans for existing helicopters, including Mi-24 and W-3 ​​Sokół, were also added to the modernization plans by integrating them with anti-tank missiles. In addition, after the decision of the Ministry of National Defence to restore the anti-tank artillery regiment in Suwałki , the program of the tank destroyer Ottokar-Brzoza (armed with missiles) began.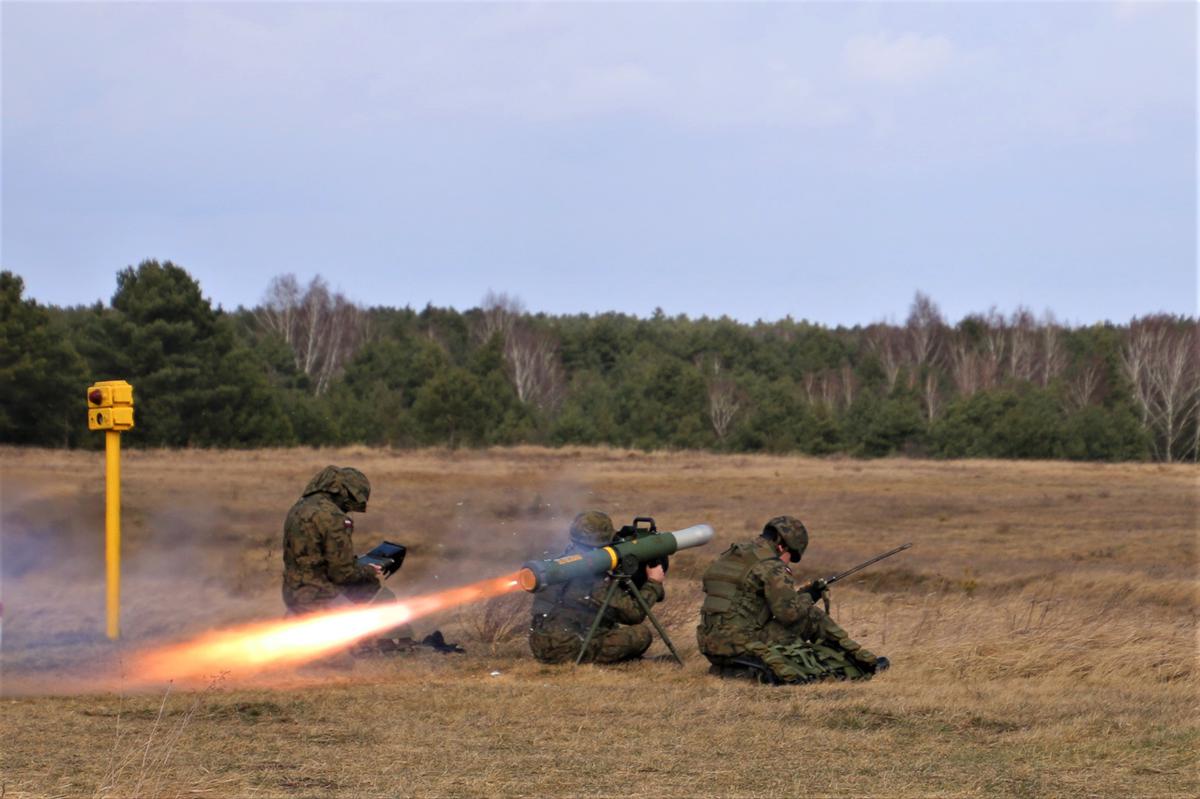 Technical dialogue is currently underway in this matter, and wheeled chassis carriers are also allowed. Analyzes were also carried out regarding the acquisition of reusable anti-tank grenade launchers (e.g. for territorial forces, as a supplement to the basic single-use system). The PMT until 2035 also includes Gladius (cruising ammunition) and Groszek (air sub - ammunition automatically responding to detected objects) programs .
It should also be noted that the decision to form the Territiorial Defence Forces (WOT) translated into a significant increase in demand for anti-tank weapons. This formation will consist of 15-17 brigades and over 300 light infantry companies, variously saturated with anti-tank weapons. The WOT command intends to focus primarily on light and easy-to-use systems (anti-tank missiles, anti-tank grenade launchers, but also large-caliber sniper rifles and cruising ammunition). For the most part, the part-time soldiers will employ this weapon. Under consideration is the introduction at the brigade / battalion level, of the anti-tank Spike-LR as a supplement to be operated by professional soldiers.
WOT took over the function of a program administration for the disposable anti-tank grenade launcher, and with this formation in mind, an application was recently made to acquire a lot of Javelin launchers in the United States. The Department of State has recently approved the purchase of 79 launchers and 180 missiles, along with additional equipment (e.g. training equipment). The maximum value is USD 100 million, the equipment would go to three WOT brigades. Acquiring Javelins is implemented separately from the Pustelnik program, and Territorial Defence Forces remain interested in this last project. 
Capabilities of the Polish defence industry
The Polish defence industry has great potential when it comes to providing anti-tank weapon systems, although in some cases they should be supplemented by industrial cooperation. And so, Mesko has been producing Spike-LR missiles for years, and recently a modified version. Currently, these rockets are being delivered to the Polish Army, based on the 2015 contract. Rafael's declares that it is also possible to license other versions of Spike.
This primarily concerns the Spike-LR2 - a new generation missile, with extended range up to 5.5 km (when firing from land platforms) and max. 10 km (when firing from aerial platforms), with an improved guidance system and warhead. Talks with Mesko are already underway. A feature of this missile is backward compatibility with existing Spike-LR launchers. This applies to both portable launchers operated by Polish Army and new ZSSW-30 turrets to be based on armored vehicles. In addition, the potential of the Polish company could be largely exploited during the work. Conceivably, the heavier Spike-ER2 (with a range of up to 16 km) and even Spike NLOS (with a range of up to 30 km) could be started at Mesko.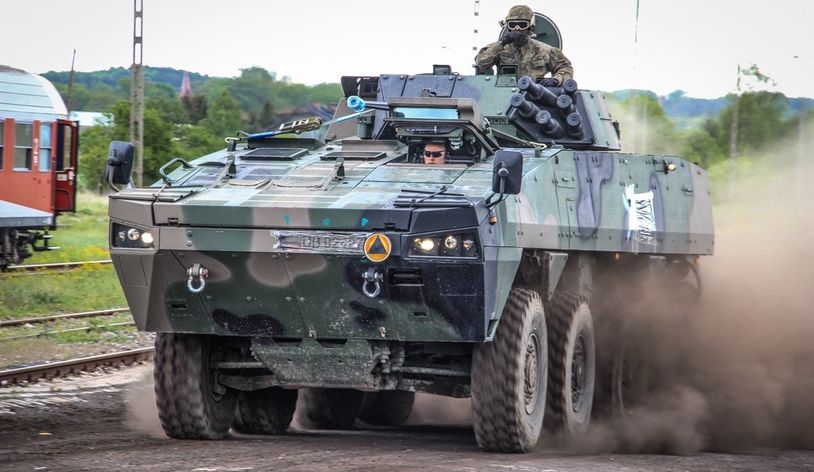 An important project related to the Spike-LR system is the ZSSW-30 unmanned turret. It is built by Huta Stalowa Wola (consortium leader) and WB Electronics, intended for KTO Rosomak and BWP Borsuk. The ongoing development work is currently being finalized, qualification tests research are ongoing. The main armament of the turret, next to the Bushmaster II Mk 44 / S caliber 30 mm (with the possibility of easy conversion to 40 mm) is the dual Spike-LR (LR2) launcher. The system is modern and capable (e.g. Fire Control System with hunter-killer capability, the possibility of using programmable ammunition). 
Polish industry, and more specifically the Mesko company, cooperating in the scope of guidance systems with Telesystem-Mesko, is also conducting advanced work on its own light Pirat (Pirate) guided missile system. Established since 2014, this system will use a common, digital guidance system using a reflected laser beam with artillery precision strike ammunition, for Krab / Kryl howitzers (APR 155) and mortars Rak (APR 120). The latter has an effective cumulative (HEAT) warhead and is intended to combat armored targets. Pirate is completely under Polish control and can be freely developed, has solutions that ensure high resistance to interference. In addition, the laser indication system can be carried separately from the launcher, which increases flexibility and security of use, especially through infantry units.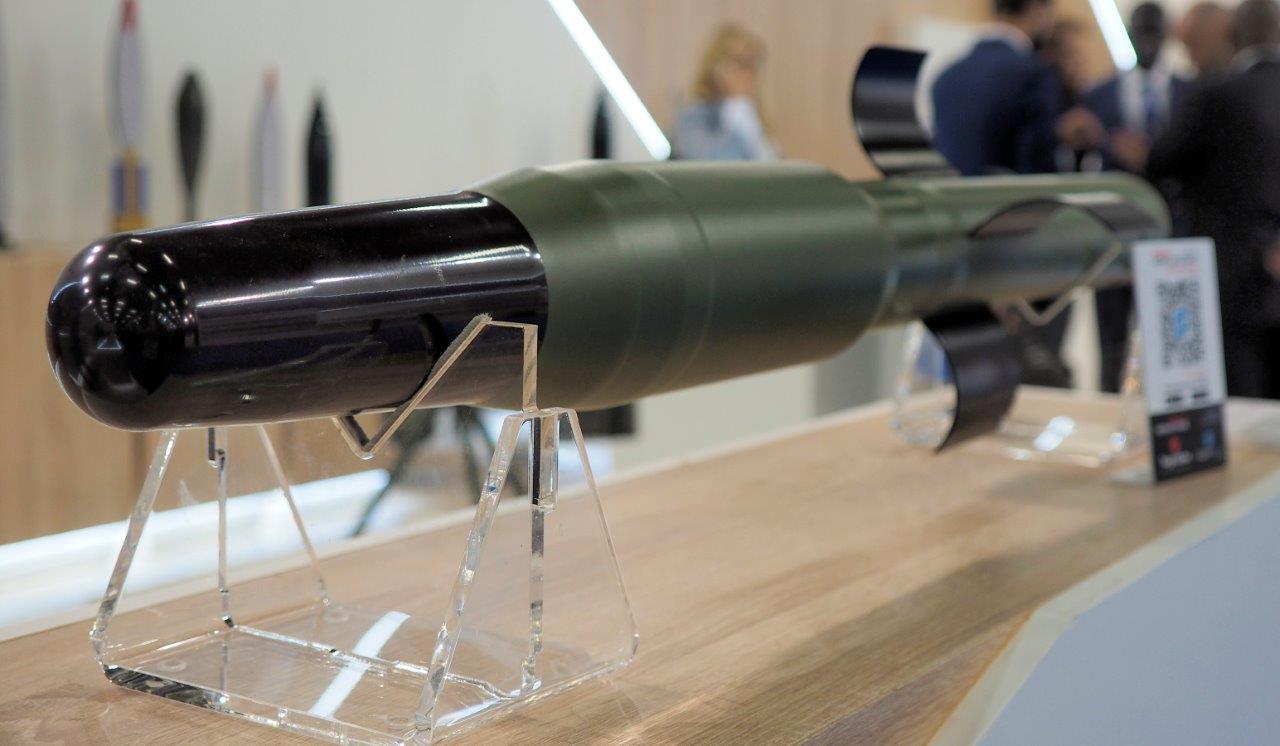 Last year's field tests confirmed that the missile is capable of striking targets from both the front and top hemispheres (top-attack). As a result, the Pirat is a threat even to heavily armored tanks. The Pirat can be further developed - by integrating warheads to combat other targets (e.g. thermobaric), increasing range or by integration on combat platforms (including unmanned). The main task of this light system, however, is to strengthen infantry units, including those that use artillery support with APR 120 and 155 missiles. In this way, you can create a layered system of precise destruction, allowing - as demonstrated by recent tests - to attack targets with various means with very high accuracy.
Finally, Polish armaments industry has wide possibilities of integrating anti-tank missiles on various platforms as well as the production of these platforms. In response to the Armament Inspectorate's inquiry, PGZ prepared the concept of a tank destroyer on a tracked chassis, using four platforms: a deeply modernized BWP-1, with e.g. power-pack unified with Jelcz 442 vehicles (WZM Poznań), OPAL chassis and K9 / Krab (Huta Stalowa Wola) and the UMPG tracked platform and three different effectors: Spike-ER , Brimstone 2 and Hellfire 2. 
IU [Armament Inspectorate] has begun another technical dialogue on tank destroyers, also allowing wheeled platforms as long as they provide an adequate level of protection. So perhaps the military wants to explore the possibilities of using the Rosomak for this purpose, although other platforms cannot be excluded. WZM Poznan proposed parallel with tank destroyers, BWP-1 modernization by integration of a 30 mm cannon, anti-tank launcher (with the reinforcement of the armor, a new engine etc.). Regardless of the programs implemented at Mesko, according to the business agreement signed at MSPO 2019, production was started of components for Brimstone (and air-defence -CAMM).
Polish industry is also preparing the integration of anti-tank missiles on helicopters: Mi-24 (as part of the planned modernization, which is to be coordinated by WZL No. 1 and PGZ), W-3 Sokół / Głuszec (manufactured by PZL Świdnik) and S-70i Black Hawk (produced by PZL Mielec). Although individual bidders spoke about the possibility of integration with various types of missiles (apart from the integration of Black Hawk with Hellfire, which was already finalized by the US), all three platforms were demonstrated with Spike anti-tank missile, preparations were also made for the integration of appropriate targeting and weapons systems. The fact that the Spike missile is produced in Mesko and used in the Polish Armed Forces facilitates integration.  
On the other hand, the Polish defence industry does not have anti-tank grenade launchers on offer, although there has been talk of the possibility of license production of this class of weapons in one of the PGZ factories or in the private industry. Various types of grenade launchers were taken into account: the German RGW family, the Norwegian M72 and finally RPG-75. However, these steps have not yet been finalized.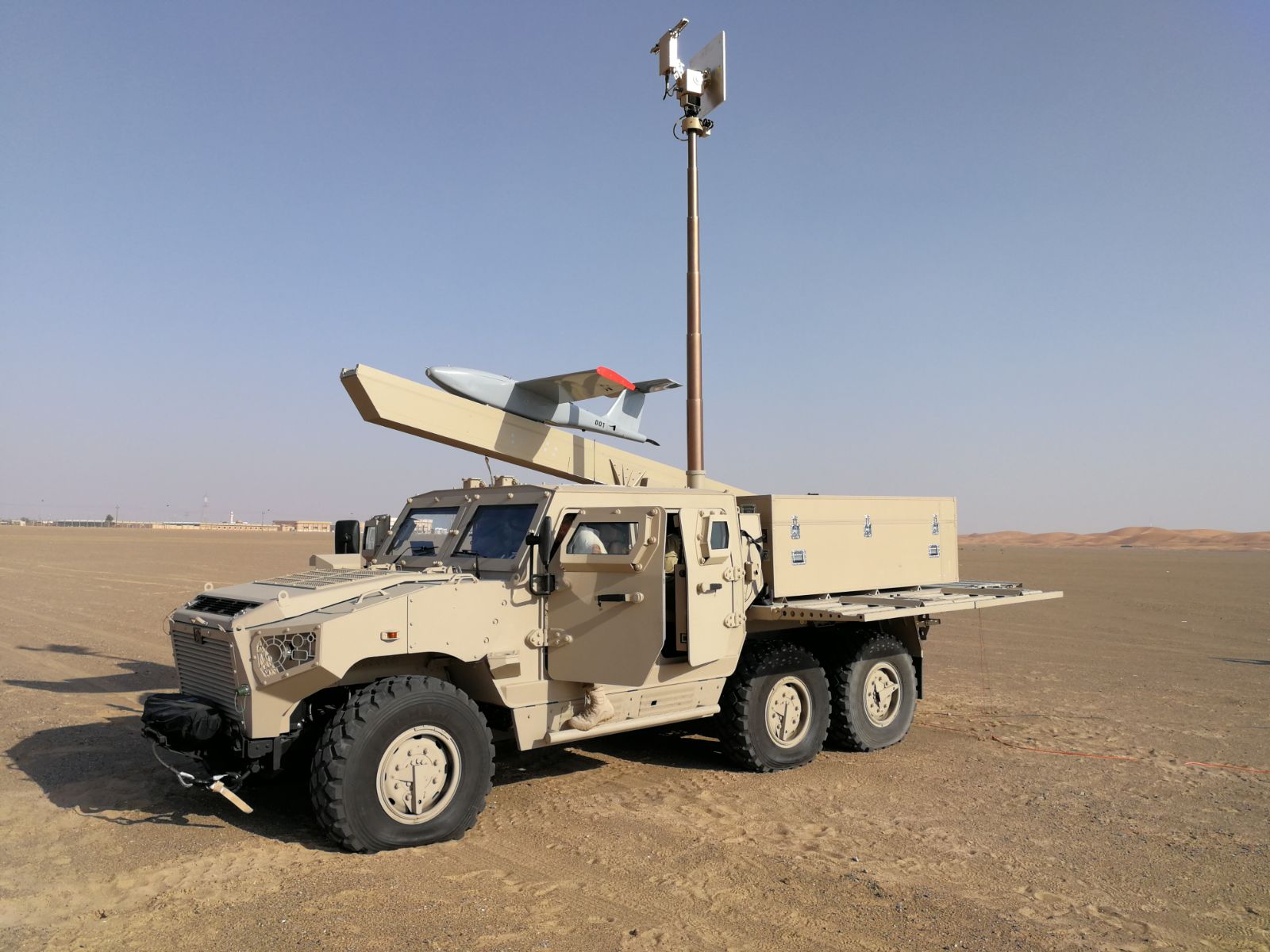 In turn, the private group WB Electronics is developing the Warmate cruising munitions system, improved and introduced into the Territorial Defence Forces. WB Electronics is also a producer of the Topaz Automated Fire Control Kit, which is equipped with artillery systems of the Polish Armed Forces (including Krab, Rak, but also older ones). Topaz is also capable of integration with sensors (artillery radars and battlefields, BSP, etc.), so it can be used to coordinate fire also at further distances, including the use of circulating ammunition, integrated artillery means and BSP .
The future of Polish anti-tank defence - challenges and opportunities
Anti-tank defence in the Polish Army, according to assumptions, is to consist of many different elements. As for the Land Forces , one of its basic parts - next to the existing Spike-LR launchers, will be BWP Borsuk and KTO Rosomak with ZSSW-30 turrets integrated with the anti-tank missile launchers. Ultimately, they should be equipment for all mechanized and motorized subunits. Considering that the modernization of the Hitfist turret in five KTO battalions was abandoned in favor of their replacement for the ZSSW, and it was decided to form new battalions of the 18th Mechanized Division, the new turret system should be equipped with equipment for as many as 24 battalions. This translates into demand for around 1300-1400 turret, without reconnaissance sub-units, training centers etc.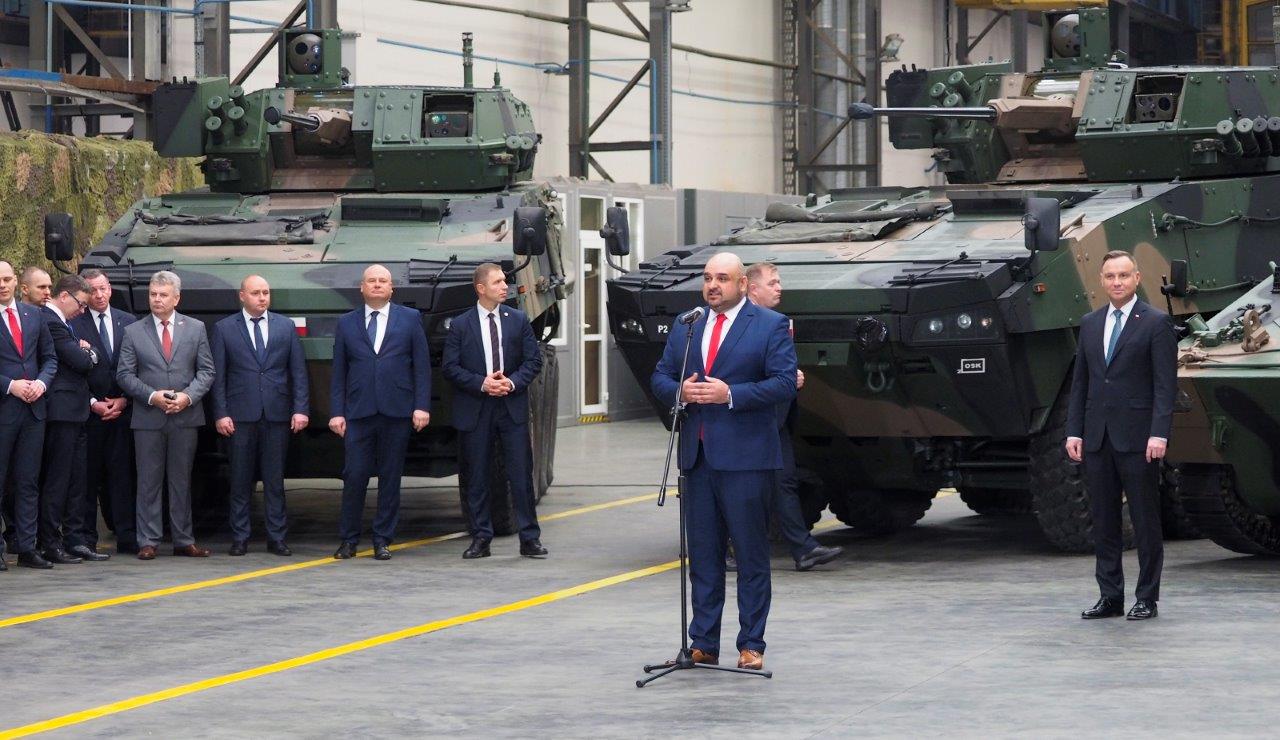 It is easy to calculate that even assuming the supply of 100 turrets to the BWP and KTO per year, retooling the entire Polish Army will take about a decade and a half (completion of deliveries should be expected around 2035) , and the remaining units - without taking any other actions - effective anti-tank defence will not exist during this time. Therefore, it is advisable, firstly, to urgently introduce a turrets integrated with the KTO, and secondly, to prepare a bridging (additional) solution that will strengthen anti-tank defence for some of these units, in parallel with the conversion into new BWP and KTO from the ZSSW. In this context, one should also consider the possibility of parallel introduction of the ZSSW to the brigades armed with new Rosomaks from BWP-1 and those already in possession of the Hitfist KTO , so that the latter can use anti-tank missiles from transporters as soon as possible.
This can be done in stages (eg rearming 2 of 4 vehicles in a platoon "in the first step", and using Hitfist turrets to build reconnaissance transporters for all brigades on the KTO). If the brigades currently equipped with Rosomak-Hitfist do not receive new turrets and / or new portable anti-tank launchers in the near future, despite having relatively modern combat platforms, they will continue to have very weak anti-tank defence capabilities.
In addition to the full-time armaments of the KTO and the BWP, the Land Forces should also receive light Pustelnik anti-tank guided missiles and the long - awaited single-use grenade launchers. The introduction of the latter is important because it can allow you to change the structure of sub-branches. While RPG-7 is operated by two soldiers in a team, disposable grenades can be used more flexibly. This type of weapon can be added to the equipment of one of the soldiers, and after use simply discarded. This will give more flexibility and may facilitate the introduction of other types of weaponry (e.g. Pustelnik anti-tank system).
Hypothetically, one can imagine a situation in which one of the teams, instead of an anti-tank launcher, rather its "ultimate weapon" for use at a distance of about 200 m are disposable grenade launchers that do not require dedicated maintenance. Of course, this is just one of the possible solutions, and decisions on structures should be made taking into account extensive simulations, and perhaps even tests of structures in sub-units , light anti-tank weapons and laser indicator can also be placed in support sub-units (platoon / company level) .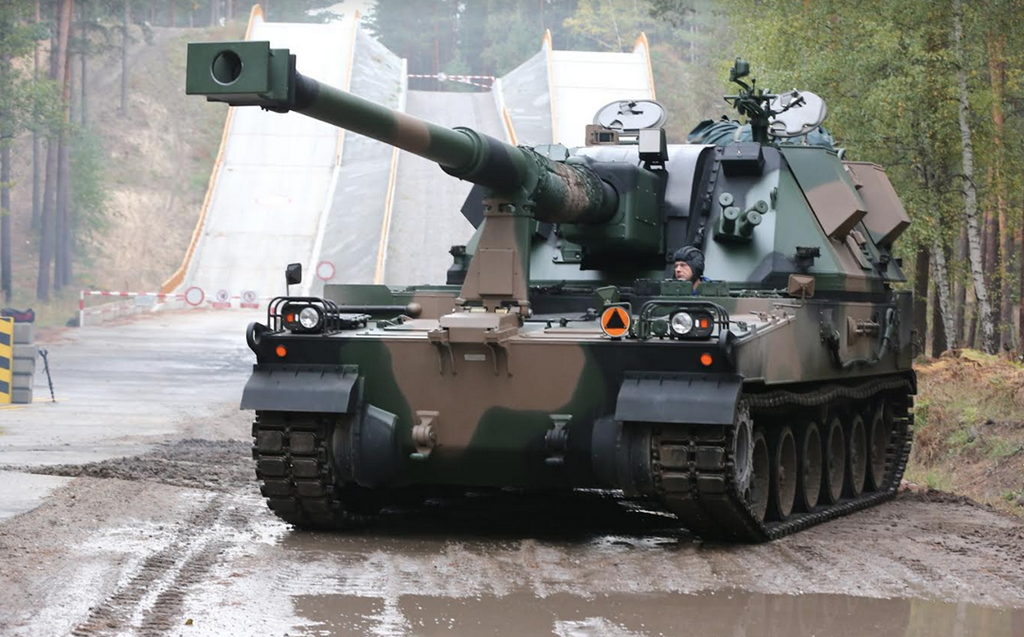 The possibility of introducing fire coordinators with laser indicators that can indicate targets for Pirate missile, precision ammunition for Rak and Krab as well as various other allied laser-guided weapon systems (e.g. those used by aviation) needs to be analyzed. Returning for a moment to grenade launchers - the advantage of modern disposable weapons systems is the possibility of using them from enclosed spaces, while all types of grenade launchers in service should have sighting devices allowing for effective use during day and at night.  
Another important element are the Rak self-propelled mortars. This type of weapon on the wheeled chassis is already in eight battalions (using the Rosomak KTO or intended for rearming them), and by 2021 two more will be added. Rak mortar modules will also soon be supplemented with Rosomak-based artillery reconnaissance vehicles. So if APR ammunition were introduced to units with Rak mortars, they would automatically become part of the anti-tank defence at the direct disposal of the battalion commander. Later, the Rak mortar will also be equipped with units intended for conversion into BWP Borsuk, but first the army must choose the chassis for the crawler variant of Rak. Complementary to anti-tank defence, in the east of Poland there will be Ottokar-Brzoza tank destroyers, according to official information - primarily in the regiment in Suwałki.
An important element of anti-tank defence is also the Land Forces Aviation. Currently, it has no ability to combat targets armed with guided weapons. This condition should change thanks to the modernization of existing Mi-24 and W-3 ​​helicopters, including their integration with anti-tank guided missiles, and the acquisition of new machines - both Kruk platforms and combat support machines. Analyzes are being carried out regarding the choice of anti-tank guided missiles for new and modernized helicopters, with the latter being most likely to acquire Spike family missiles.
In turn, Territorial Defence Forces - as noted earlier - will focus on acquiring a large number of easy-to-use anti-tank systems. - single-use anti-tank grenade launchers (perhaps supplemented with reusable equipment), as well as easy-to-use Javelin and Pustelnik (treated as separate projects). As part of WOT, Warmate cruising ammunition are also elements of the anti-tank defence system (allowing to fight targets over a distance of over 10 km) and large-caliber sniper rifles. Higher level WOT units are to be supported by Spike-LR served by professional soldiers (others will be operated by soldiers of the Territorial Military Service).
It is worth talking about the Warmate system for a moment. It can be an important complement to anti-tank defence, especially at greater distances, designed to hit targets outside the line of sight. Currently, WOT has one of the first versions of this system, but it is constantly being improved, including in terms of combat payloads, integration options with various platforms, or the parameters and method of sensors of the unmanned machines themselves. On the other hand, cruising ammunition should not be seen as a replacement for anti-tank missiles, if only because of the higher speed of the latter and other rules of use.
Nota bene, in the report published at the end of 2017 on the future battlefield by the German Army General Frank Leidenberger, the desired system of destruction included both anti-tank striking targets beyond line of sight, strike drones, as well as other systems (including mine firewalls). To make the use of cruising ammunition possible, it is necessary to have adequate reconnaissance (battlefield radars, unmanned aerial vehicles), but also a system that allows the transfer of data and coordination of the use of fire resources.
Another issue is the use of long-range artillery to combat armored targets , such as Krab and Langusta systems. This, however, requires not only the availability of appropriate fire resources and ammunition for them (e.g. cluster, precision), but also - as in the case of cruising ammunition - proper density of the systems of recognition and indication of targets. One such system may be laser indicator and APR 155 ammunition. In addition to the ability to combat armored targets, have systems with self-homing ammunition (like SMArt, Bonus). A separate issue beyond the scope of this article is the use of mine systems, including overhead mines. There is no doubt, however, that the Polish Army needs a decisive increase in capabilities in this area.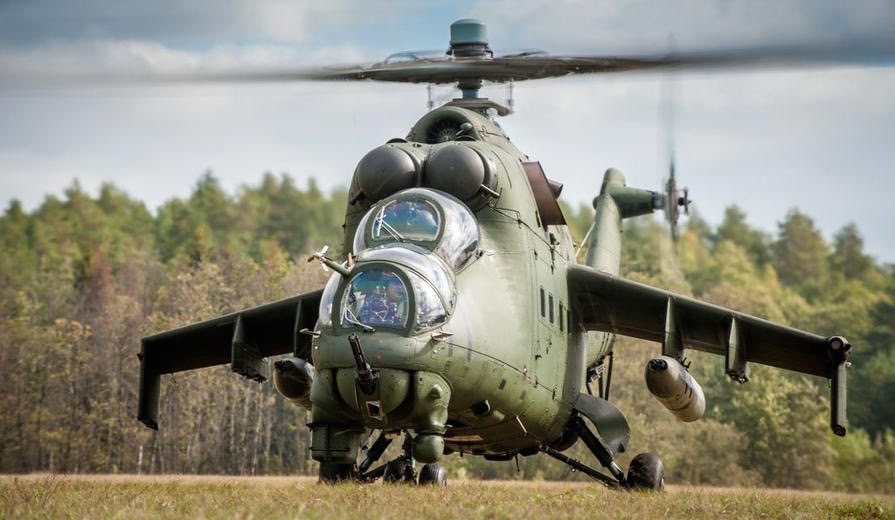 Recommendations - existing potential in anti-tank defence
Plans to modernize Polish anti-tank defence - in their assumptions - are to ensure the construction of a layered, complementary defence system. However, it should be noted that - despite the increase in threats - their implementation is significantly delayed in time. The Pustelnik and Karabela missiles, tank destroyer and helicopter armaments, have not yet been selected, and the conversion into new platforms will be time consuming. Delays in programs result in a gap in the capabilities of the Polish Army. Anti-tank defence gap is growing de facto, given the increased threat from a potential opponent.
In the event appropriate decisions are made, however, it is possible to strengthen the anti-tank defence relatively quickly - within a few years. In principle, this can only be based on anti-tank systems and platforms that are manufactured or developed in Polish industry (excluding anti-tank grenade launchers). What's more, these solutions do not close the way to further development of the anti-tank defence system based on new systems. 
Increasing the potential of existing anti-tank defence platforms and systems. Due to delays in the supply of anti-tank defence systems, it becomes advisable to strengthen the defence based on existing anti-tank platforms and systems. In practice, it is, inter alia, Spike-LR (LR2) sets, because it is Spike-LR that is the most modern system the Land Forces utilize. This system should be provided to the mechanized and motorized units in an increased number. The ZSSW-30 system, which is set for introduction first on the WHO Rosomak and then on BWP Borsuk, is of significant importance here. It is essential to quickly start introducing new turrets to the units intended for rearmament on the newly-supplied Rosomak APC, but also those with Rosomak-Hitfist, because the current structure of the latter does not provide adequate anti-tank defence in any way. A feature of the Spike-LR / LR2 system is the use of existing facilities, both in the army and in industry (e.g. training system). This should facilitate operator training, infrastructure preparation, etc. The Spike-LR / LR2 system can also be used as a platform for combat platforms - tank destroyers or helicopters. The LR2 version already gives the possibility of striking targets beyond sight visibility, at a considerable distance, and its relatively low mass facilitates integration on lighter platforms (e.g. on W-3 Sokół). In turn, as they are converted into target systems, "additional" portable launchers could be directed to reserve units or Territorial Defence Forces, strengthening their anti-tank defence and thus additionally increasing anti-tank systems density. In turn, current BWP-1 units operating today, those that will ultimately receive Borsuk tracked vehicles, could be strengthened by integrating parts of the vehicles (whether they serve as infantry fighting vehicles, or e.g. tank destroyers that could reach support units) with a modern anti-tank guided missile system. At the MSPO 2019, Wojskowe Zakłady Motoryzacyjne from Poznań presented a variant concept for the modernization of the BWP-1, both through the integration of the combat module with the Polish Army, as well as the creation of a tank destroyer on the basis of this vehicle, with larger range missiles.
Introduction of Pirat anti-tank missile and Precise Armaments. Another element of the modernization of anti-tank defence should be the introduction of Pirat and Precision Ammunition System. The Pirat system is built as part of state-funded development work and is part of the basic premises of the Pustelnik program. The introduction of this type of missile into service can therefore provide the Armed Forces with the possibility of using a fully autonomous and effective anti-tank defence system. In addition, the Pustelnik will use a unified homing system with Precision Ammunition. Therefore, it can become part of a larger fire system, if only units armed with them could count on the support of Krab (from tactical artillery units) and Rak. The introduction of portable Pustelnik along with APR 120 ammunition into battalions armed with the Rosomak KTO or intended for conversion into this platform (already having Rak) would provide them with a substantial reinforcement of anti-tank defence, in fact as a layered system. This, as well as the fact that units armed with the KTO today have very poor anti-tank defence despite having a new combat platform, and at the same time play an important role in the Land Forces (including wide participation in NATO missions in Poland and abroad), speaks for their priority when it comes to anti-tank systems in the Land Forces. The design of the laser target illuminator is inextricably linked with the Pirat and Precision Engagement Ammunition. The mass introduction of the latter (to each sub-unit) could make it easier to set targets for Pirat, APR, as well as allied laser-guided means (e.g. bombs and air-to-ground rockets) carried by aircraft, helicopters and UAV.
Increased funding for implementation and prototype lots. Polish precision ammunition programs are currently at the final stage of research and development. As a result, new weapon systems are to be created for generations, requiring the application of a new doctrine of use and adaptation of the structures of the Polish Armed Forces. From the point of view of future users, the most beneficial solution would be a comprehensive testing of new ammunition systems, under operational conditions in training centers, but also specially designated for line units , with the participation of experienced soldiers and under the special supervision of specialists from the army and industry. Yes, to refine both the way of using modern ammunition, find its optimal "place" in the fire system, and to examine its behavior in various natural conditions, tactical situations, etc. This makes it expedient to consider - even before a full-scale order – financing an implementation lot covering up to several hundred pieces of ammunition (and several dozen launchers in the case of anti-tank). Thanks to this, it would be possible to accelerate and increase the efficiency of the equipment implementation process, and on the other hand - give the industry the opportunity to prepare production lines for target orders. The source of financing could be the money allocated in the budget of the Ministry of National Defence for development works. The statutory requirement stipulates that at least 2.5% of the budget should be provided for this purpose, but in practice 20-30 percent is usually spent this amount. Extending the catalog of projects that can be financed from the budget for R&D works to include the construction of "implementation" lots is therefore possible and expedient, the more so that this money will serve the purpose of this work (introduction of modern national systems to the industry offer and operation in the army). Similar solutions are used in other countries, including the USA. On the other hand, industry should be informed about the target long-term demand for equipment that could be bought in lots under multiannual framework agreements. This will facilitate cost forecasting and programming of production and development capacities.
Urgent acquisition of a disposable anti-tank grenade launcher. Another important element in the construction of the anti-tank defence system is the acquisition of a portable anti-tank grenade launcher. This type of weapon will allow both Land Forces and Territorial Defence Forces to fight armored targets at distances up to 500-600 m, including in urbanized areas. Therefore, high saturation with this type of weaponry will be necessary. Ultimately, PL Army may need up to 20 thousand anti-tank grenade launchers, and up to several thousand reusable targeting devices, increasing the parameters of these grenade launchers. Currently, Polish industry does not produce this type of weapon, so it is necessary to obtain it abroad, preferably with the transfer of technology. Acquiring a grenade launcher is important because its implementation can facilitate the introduction of Pirat and markers, by "freeing up" and making use of soldiers more flexible in the structures of infantry subunits. Single-use grenade launchers could take over some of the tasks from RPG-7 as well as  40 mm grenade launchers on rifles. Modern constructions of this class are also adapted for shooting from confined spaces, which is not without significance in urban area combat. On the other hand, some of the existing RPG-7 grenade launchers can be further used or stored in mobilization resources, especially when equipped with night-sight sights and new ammunition.
The use of anti-tank missiles on already used combat vehicles and helicopters. The use of anti-tank guided missiles on existing platforms is also important, including in the context of a tank destroyer. Suitable vehicles are or will soon be available to the army. The Polish Armed Forces have a certain supply of "basic" Rosomaks that could be temporarily adapted to the transport of Spike launchers (KTO-S). After completing the integration work and confirming the configuration, the same vehicles would become full-fledged tank destroyers, and their service would already be pre-prepared for use with Spike missiles. Soon, the army will also have excess BWP-1, because some of them will be withdrawn after the introduction of Rosomaks and Borsuk with ZSSW turret, such vehicles can be modernized and put to use. Both of these platforms (KTO and modernized BWP) are characterized by the fact that they could largely use the existing logistic support and training system. This should facilitate their implementation. As for helicopters, modernization of existing platforms - Mi-24, and maybe also W-3 - taking into account other elements (e.g. self-defence systems), integration of the Spike anti-tank family , seems to be the most advantageous solution. Preparations for the integration of this type of rocket are already underway, and additionally the Głuszec machines have an optoelectronic head adapted to Spike fire control. The same missile system should also end up in future Kruk machines and combat support helicopters.
Introduction of next layers of anti-tank defence. Although basic fire resources play key role in the antitank defence, such as rocket-propelled grenades and antitank missiles , it can and should be gradually supplemented with other elements, including arming strike armored vehicles without direct contact with a potential opponent. These include high-capacity artillery, cruising ammunition (Polish industry has great potential here), as well as precision air ammunition, which will most likely have to be obtained in some quantity from abroad. However, for such measures to be used effectively, it is necessary to first implement a number of reconnaissance systems (e.g. radars, unmanned aerial vehicles ), means of indicating targets (such as laser indication systems), as well as a system that allows the use of data they run. Polish artillery is in a good enough situation, in that it already has the Topaz system, but anti-tank and reconnaissance capabilities are also present in many other units. The extensive introduction of data exchange systems to the Polish Army is therefore of key importance, not only for anti-tank defence.
Changes in the structures of the Land Forces units - simulations and training. The introduction of several generational new anti-tank defence systems should be an opportunity to change the structures of the Land Forces subunits to combine them in the most effective fire system. It should include the possibility for effective destruction, interaction with other combat systems, as well as the economy of forces (also in terms of "developing" soldiers serving in subunits, space in combat vehicles, etc.). Structural details are subject to classified documents and require analysis and simulation. One of the possibilities is also to conduct experiments, including, for example, the start of supervised operation of new equipment in several high-readiness sub-units, also as part of the implementation batch. These units could improve the way new systems are used in conjunction with other combat resources. Then, the conclusions of such experiments could be more widely introduced in the Land Forces or WOT. Thanks to this, it will be easier to implement new equipment in a relatively short time and achieve real combat capability. Finally, in parallel with the implementation of new reconnaissance or destruction systems, care should be taken to prepare a whole package of simulators and training systems, which will allow not only to practice handling individual types of anti-tank weapons, but also to use them in cooperation with other combat systems.