Nigeria Receives A Batch Of Polish Beryl Rifles
Projekt niemieckiego budżetu przewiduje zwiększenie wydatków obronnych. Fot. Bundeswehr/Bedeschinski
Fabryka Broni Łucznik-Radom [Łucznik Radom Arms Factory] supplied 510 examples of Beryl and Mini-Beryl carbines for the Nigerian Army. The weapons were delivered in two variants, using 7.62x39 mm (Beryl) and 5.56x45 mm (Mini-Beryl) ammunition.
The supplied weapons included 500 Beryl M762 carbines (utilizing the 7.62x39 mm ammunition - same as the one used in case of the AKM/AKMS rifles), along with 10 Mini-Beryl sub-carbines (utilizing 5.56x45 mm ammunition, compliant with the NATO standards). The weapon was transferred to the Nigerian land forces.
This is not the first batch of the Beryl carbines delivery for the Nigerian Army. Back in 2014 other agreement was concluded by the Nigerians, the aim of which was to acquire one thousand Beryl M762 carbines. The contract was executed at the beginning of this year. The weapon is being used, among other units, by the soldiers who are involved in peacekeeping missions and in the operations executed against the terrorist organizations.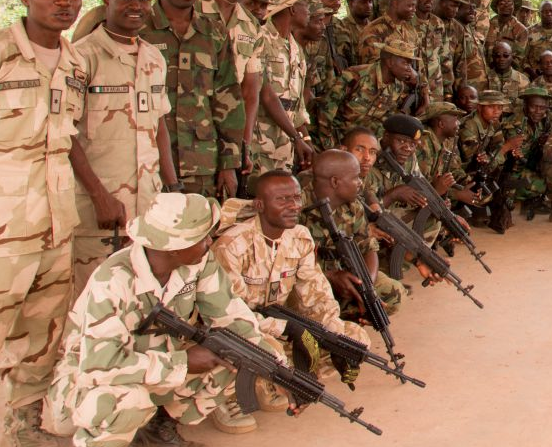 Łucznik-Radom factory stresses the fact that receiving another order from Nigeria suggests that cooperation with the Armed Forces of that state is "very good". President of the Company's Board, Edward Migal, noted that the fact that the Polish weapons are highly reliable, also in tough conditions, is one of the factors, thanks to which the factory is able to acquire numerous "returning customers".
Łucznik-Radom plant manufactures the Beryl system weaponry and delivers this type of carbines for the Polish Army. The company also manufactures armament which meets the needs of the Polish Services of the Ministry of Internal Affairs or for the civilian or export markets.