MSPO 2017: Agreement Between Thales and the Air Force Institute of Technology signed in Kielce. Armament for the Mi-24 Gunships.
Thales company and the Air Force Institute of Technology have signed a letter of intent concerning the potential collaboration within the scope of integration of the Thales Telson 22 induction rocket systems on the Mi-24 helicopters.The programme is related to usage of systems and software developed by the Polish entity, within the scope of the upcoming works.This is a part of the proposal, assuming that the Mi-24 helicopters operated by the Polish Armed Forces would undergo a mid-life upgrade programme.
Thales Telson 22 system utilizes 68 mm rockets and is based upon wireless communication technology. The solution is being utilized by the French Army, including the special operations component. It is also a system that has been combat-proven (in Afghanistan, Libya, Mali and in the Central African Republic).
TELSON rocket system is NATO compliant, when it comes to its tactical applications. It is also compatible with the guided and unguided ACULEUS warheads.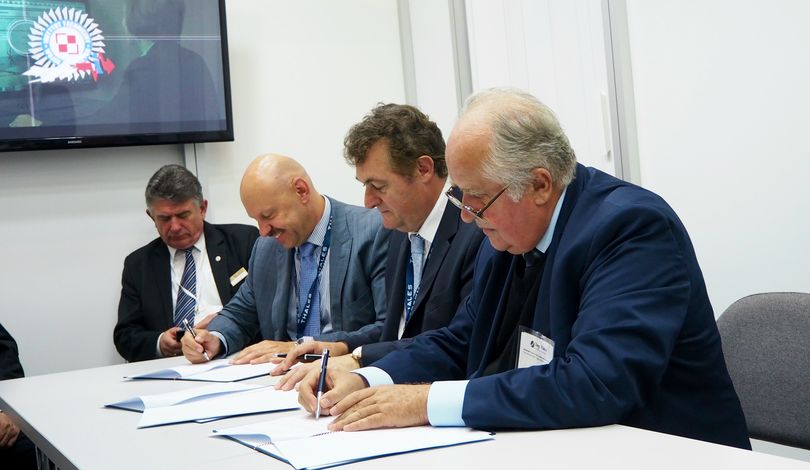 Following the preliminary negotiation, Thales and the Polish Air Force Institute of Technology (ITWL) have come to a conclusion that the modernization-integration experience gathered by ITWL during the process of upgrading the W-3PL Głuszec platform would make it possible to equip a demo example of Mi-24 with the 68 mm TELSON rocket system. The equipment of the helicopter would also become compatible with other armament, including laser-guided missiles.
A mock-up of the proposed solution, presented in a form of the Thales Telson launcher under a wing of the Mi-24W helicopter, within the stand of the WZL No. 1 facility, is a part of the exhibition belonging to the PGZ Group.