OBR CTM S.A. Facility Receives Adward From the PRS
Fot. Straż Graniczna

Rakieta balistyczna R-36M (SS-18 Satan) w Pierwomajsku na Ukrainie. Fot. Andrzej Hładij/Space24.pl
OBR CTM S.A. company (Research and Development Center - Center for Maritime Technology) has received a "Certificate of Approval" from the Polish Register of Shipping (PRS), granted as a result of the high rating related to the laboratory services rendered by OBR CTM.
The distinction has been granted on 29th June 2017 by the management of the Central Unit of the Polish Register of Shipping (PRS). This is a proof of gratitude for the effort undertaken by CTM, to get ready to carry out research compliant with the expectations of the Centre's customers and partners. "For that very purpose CTM has decided to expand the offer of services rendered by its laboratories with an option of carrying out further tests and research, in line with the requirements and methods which are being recognized by PRS, especially on the basis of Publication No. 11/P"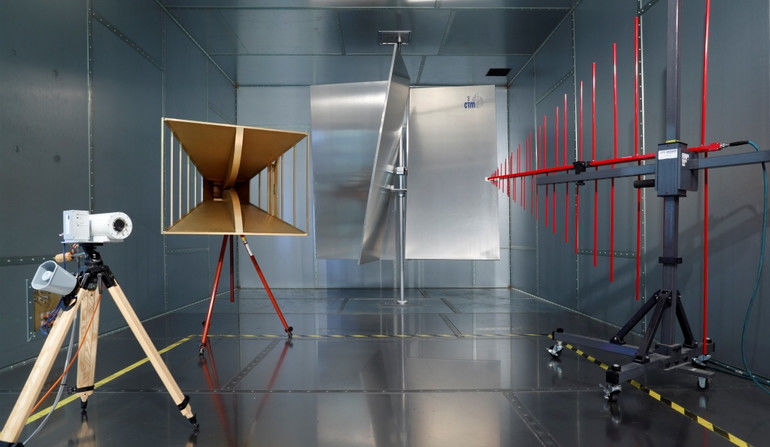 The "Certificate of Approval" confirms the fact that the Centre has obtained competency which allows it to carry out conformity tests pertaining to the equipment being a part of maritime technology, within the scope of compliance with the PRS-defined requirements. Thanks to the above, CTM plays a relevant role within the "process of assessing the product conformity, not only in the widely understood defence and security domain, but also with regards to commercial research carried out for the civil shipowners".
The specialists working at OBR CTM stress the fact that the technical facilities in development, combined with the certificates and competencies obtained, allow them to render complex research services. Tests of hardware, objects and systems that have been now carried out for years, within the OBR CTM laboratories, include, above all, the following areas: electromagnetic compatibility, environmental factors impact (mechanical and weather factors), distribution of electro-chemical potential within metal structures in electrolytic environment, safety of use, magnetic field measurements for a variety of mechanisms and devices, and, finally, occupational health and safety issues.
President of the Management Board at the OBR CTM S.A, belonging to the Polish Armaments Group, Andrzej Kilian PhD, Eng., has placed an emphasis on the fact that the potential offered by the laboratories of the facility is often used for the purpose of carrying out R&D works embedded within the framework of domestic or international projects, also ones pursued by NATO or EDA.
The new competencies, along with more than 2 decades of experience gathered in the field, coupled with modern laboratory facilities owned by OBR CTM S.A., altogether form a fertile ground for intensified growth of laboratory research which may become even more comprehensive. The potential of our laboratories is often utilized for the purpose of carrying R&D works implemented within the domestic, NATO or EDA programmes.