Polish Drones Manufactured in Ukraine?
Czech 2K12 Kub launchers need an urgent replacement. Image Credit: Army.cz

Rafineria Gdańska. Fot. Energetyka24.com

26012018_szerpatrykszymaniec_strzelcy-13-of-25
Chernihiv range has been used by the Ukrainian military researchers to finalize the "Fly Eye" UAV test programme. The drone has been license-manufactured in Ukraine, with the production rights granted by the Polish WB Electronics S.A. company. The license-manufactured variant is to be introduced into the inventory of the Ukrainian Armed Forces.
According to the official release issued by the Ukrainian MoD, the "Fly Eye" UAV system was being tested at the research and testing facility of the Ukrainian Armed Forces, in Chernihiv. The goal of the tests was to verify the tactical and technical parameters of the UAV, and to confirm the conformity between those parameters and the Ukrainian requirements. The test programme also involved experts hailing from the Ukrainian Air and Land Forces.
On the basis of the results obtained, it has been assessed that the "Fly Eye" UAV is well suited to carry out reconnaissance and identification missions, transmitting high quality imagery of the observed area, back to the ground station.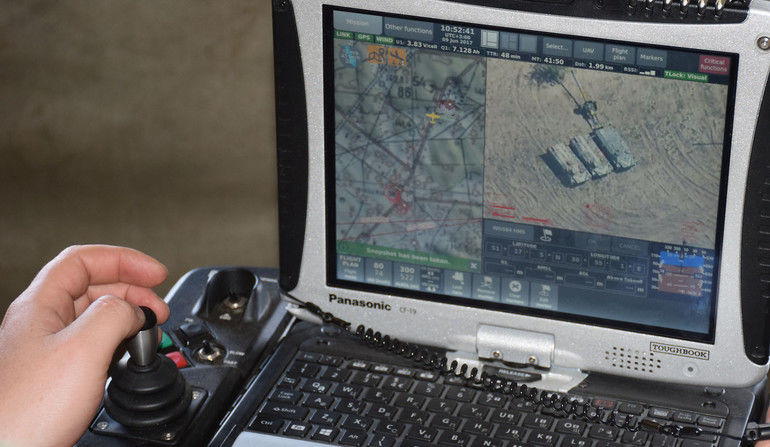 Yuriy Kamak, head of the UAV testing department at the Chernihiv centre stressed, within the information provided to the Ukrainian MoD that "one of the specific features of this system is the fact that directly before the landing procedure involving the "FlyEye" UAV, the payload may be dropped down on a parachute and only after this the aircraft is being sent to the landing location".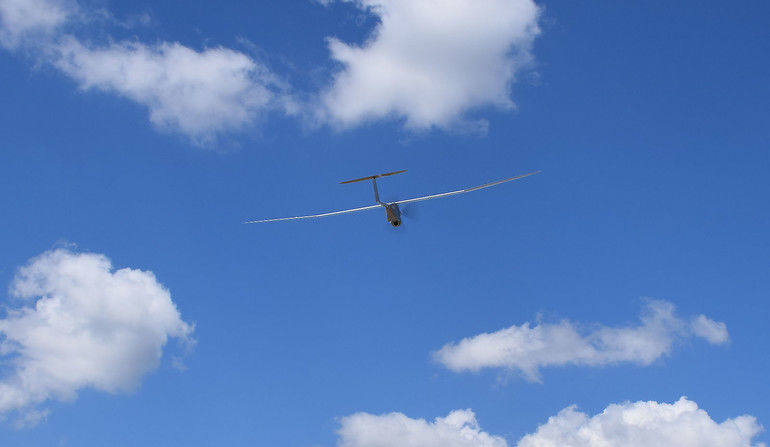 Now, the Ukrainian researchers have been tasked with preparing proposals regarding the improvements that could be introduced in case of the "Fly Eye" UAV. On the basis of their report, the leadership of the Ukrainian MoD is to make a decision concerning the initiation of series manufacturing and introduction of the license manufactured WB Electronics drone into the inventory of the Armed Forces of Ukraine.
Read More: Polish "Łoś" and Ukrainian "Fantom". Unmanned Systems Showcased In the Vicinity of Kiev.
The Ukrainian Ministry of Defence, using the information provided by the WB Group as a point of reference, stresses the fact that "Fly Eye" UAV is capable of attaining speeds within the range between 50 to 170 kilometres per hour, at the altitude of up to four kilometres, with flight endurance of 3 hours. The communications system allows the drone to carry out sorties at distances of 30 to 50 kilometres from the control station. The reconnaissance data is being transmitted in real time.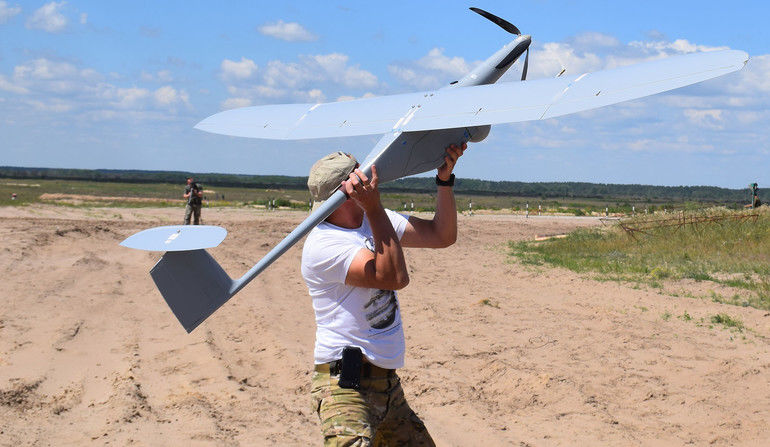 The Ukrainian Army had also received a batch of "Fly Eye" drones, supplied by the WB Group, earlier. They are now being used operationally. The system is also being operated by the Polish Army, also for the purpose of directing the artillery fire. Polish Border Guard utilizes the aforesaid UAV too.