Polish Police Acquires Machine Pistols For The Counter-terrorism Units.
Artystyczna wizja spotkania sondy New Horizons z planetoidą 2014 MU69. Fot. NASA/JHUAPL/SwRI
Polish General Police HQ announced that Warsaw-based Cenrex company has been selected as a contractor, whose role is to deliver 113 machine pistols for the Polish Police.
The Police has ordered, in total, 113 machine pistols. The weapons are to be delivered by 15th December this year. It was initially assumed that 110 Heckler und Koch MP5 A5, or equivalent machine pistols, are going to be procured. PLN 1,028,008.13 was allocated for this part of the order, which was to additionally include 3 examples of Heckler und Koch MP5 SD6 or equivalent weapons, with integral sound suppressors (here, an amount of PLN 36,360.98 was allocated for that purpose). Additionally, five persons, according to the order documents, were to undergo training, related to the gun maintenance and repairs.
Ultimately, more money has been spent. PLN 1,264,449.99 - this amount was used to acquire 110 MP5A5 guns, while acquisition of the three suppressed MP5SD6 guns was covered with an amount of PLN 44,724. All of the prices above include 23% of the Value Added Tax.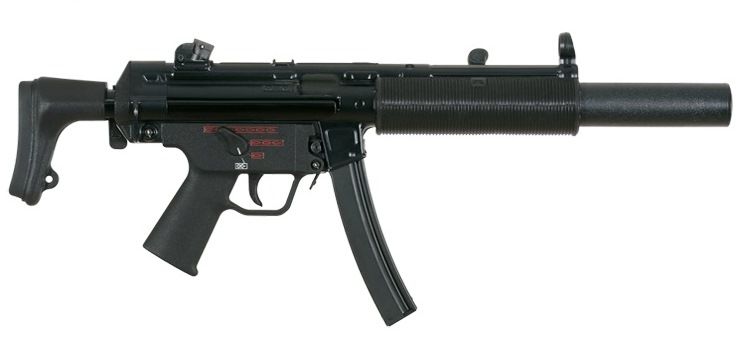 When the tender was announced, no specific type of armament was indicated. However, the terms of reference (including the 9x19 mm ammunition requirement), and the assessment criterion which gave the offers 10% of the total amount of points just for their compatibility with the original Heckler & Koch guns (which are already being used by the Polish Police), without any doubts suggested that the German weapons were going to be purchased.
Each of the newly acquired Heckler & Koch guns is going to be fitted with one top mounting rails, two side ones and one lower one. The guns are going to be delivered in packages along with four 30-round magazines for each gun, along with a carrying strap and a maintenance and cleaning kit. The barrel should be tailored to be fitted with a flash or sound suppressor. The weapons are to be capable of firing single shots, bursts and in a fully auto manner.