US Abrams Main Battle Tanks Headed Towards Bulgaria. "To deter the Russian Aggression"
Fot. Flickr

Fot. iu.wp.mil.pl
US Marine Corps deployed a small element, equipped with M1A1 Abrams tanks, LAV-25 carriers and artillery systems. The unit is currently in Europe. According to the official information, the main aim of the undertaken activities is to provide a deterrent against Russia and potential aggression.
The equipment is going to be used by a US Marines company which is currently involved in the rotational training exercises in the region of the Black Sea. The unit is going to be deployed in Bulgaria, within the Novo Selo training range. The element is going to consist of ca. 160 soldiers, equipped with 4 M1A1 Abrams tanks, six LAV-25 armoured personnel carriers and several M777 155 mm howitzers.
The vehicles have been unloaded at a German port, they are currently being transferred to Bulgaria. The decision related to deployment of additional equipment is a part of US rotational presence in Mid-Eastern Europe, maintained in the light of the Ukrainian crisis.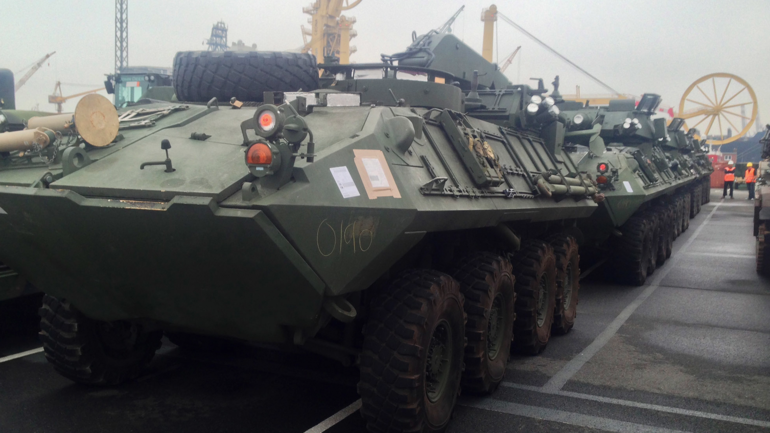 US Marine Corps units are currently stationed in Romania, as a part of the Black Sea Rotational Force. Before the Ukrainian crisis broke out, the operations above primarily covered the field of crisis operations (also realized in Bulgaria). On the other hand, the "heavy" forces are going to be involved in training within the area of anti-armour and joint operations.
US Marines are tailoring the operational profile of the rotational exercises in the Black Sea region to face the risk of a conventional conflict. It is also worth to note the fact that, contrary to Poland or the Baltic region, where most of the involvement is seen on the part of US Army Europe. In case of Romania and Bulgaria, the US Marines units are the primary elements involved in the region, since they have already maintained their rotational presence in the Black Sea basin. The US Marines also took part in the trainings in the Baltics as well (e.g. during the Baltops 2015 exercise).