Defence24 DAY: Debate on Key Challenges for the Military and Defence
The first edition of the Defence24 DAY conference, organized on 28th May 2019 in Warsaw, involved more than 300 participants - leaders of the Polish defence and security sector. The event covered the most important and significant challenges in the international security domain.
The event was opened by the head of the Polish MoD, Mariusz Błaszczak. During the conference he announced that Poland had sent a Letter of Request to the US government, concerning the acquisition of 32 F-35 Multi-Role Combat Aircraft. Meanwhile, deputy head of the National Security Bureau, Dariusz Gwizdała, noted that it remains obvious that the military shall get ready for the future wars, not the wars currently going on.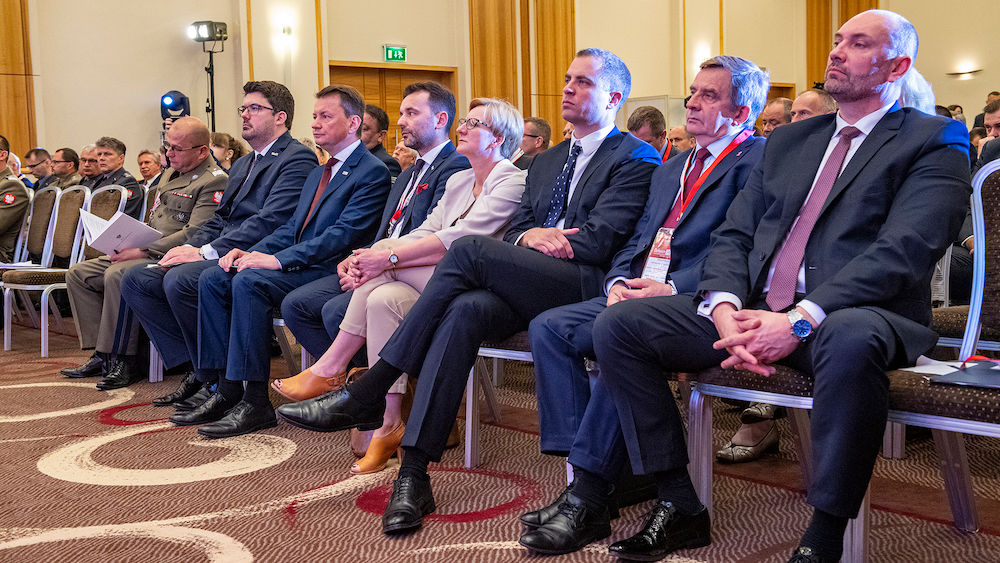 During the seven discussion panels, a group of more than 40 panelists that included Ministers, commanders, officers, experts and representatives of research and industrial entities discussed adjustment that could potentially be made to the Polish defence strategy, so that Warsaw could face the dynamic changes in the domains of geopolitics, and in the area of military, industrial and social developments.
Among the panelists there were:
Bogusław Winid, Advisor to the President of Poland;
Professor Hubert Królikowski, Director of the Department for Defence Analysis, the Chancellery of the Prime Minister of Poland;
Lieutenant General Michał Sikora, First Deputy Chief of the General Staff of the Polish Armed Forces;
Lieutenant General Jarosław Mika, General Commander of the Polish Armed Forces;
Major General Tomasz Piotrowski, Operational Commander of the Armed Forces;
Brig. Gen. Jarosław Kraszewski, Head of the Authority over the Armed Forces Department, National Security Bureau;
Gen. Wiesław Kukuła, Commander of the Territorial Defence Forces;
Brig. Gen. (pil.) Ireneusz Starzyński, Deputy Commander of the Air Operations Center – Air Component Command, Operational Command of the Polish Armed Forces;
Sebastian Chwałek, Vicepresident of the Management Board, Polish Armaments Group (PGZ);
Piotr Wojciechowski, President of the Management Board, WB Group;
Filip Seredyński, Attorney At Law, National Development Council for the President of Poland.