Industrial Research Institute for Automation and Measurements – Robots for the Polish Police
Industrial Research Institute for Automation and Measurements (PIAP) announced that another lot of PIAP Gryf robots has been acquired by the Polish Police HQ. The announcement mentioned Gryf (3 packages) and TRM (2 packages) devices.
PIAP GRYF robots will support the Police bomb disposal units, within the scope of reconnaissance, as well as examination and neutralization of the explosive devices. The additional equipment delivered with the robots will make it possible to use them in conjunction with X-ray devices, disruptors and shotguns. The robots have been fitted with an accessory kit, with its individual elements being automatically drawn from the tool bank, which enhances the robots' usability. The package includes: windowpane breaker, wire-cutters and tire puncturing knife.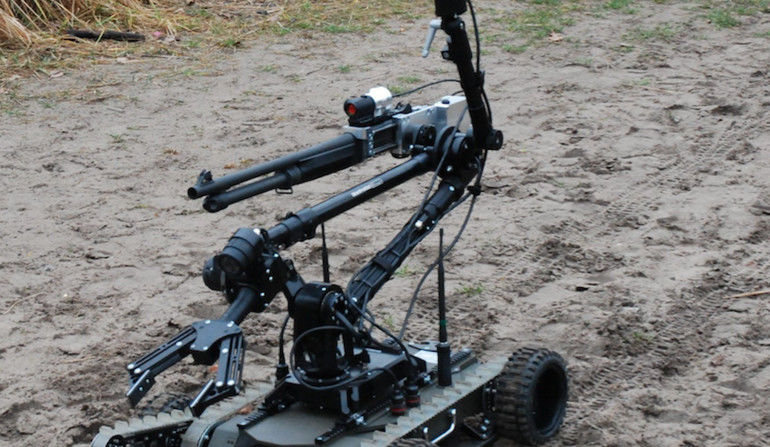 TRM robots, on the other hand, are destined to be used for reconnaissance in open areas and in buildings, during operations taking place in hardly accessible and dangerous environment. The robots delivered are also equipped with a flashbang and smoke grenade dispensing device. The system may be used during the operational activities undertaken by the Police, e.g. for the purpose of disorienting the adversary.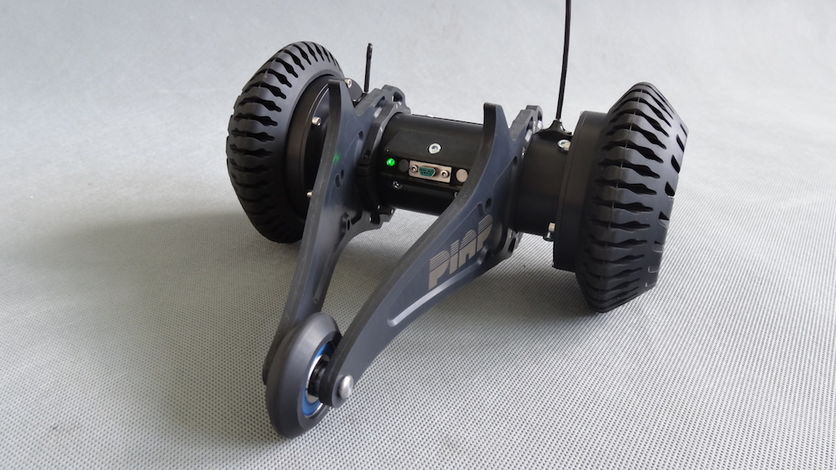 Thanks to the night-vision/daytime camera and visible light/IR illumination, TRM robot may be operated in a variety of lighting conditions. The operator may control the intensity of light emitted by the illumination system. Video and sound, during the operation carried out, may be recorded to an internal SD card, with capacity of up to 32 GB. There is also an option of using three TRM robots, remotely controlled with the use of a single control panel.