MSPO 2017: Polish Armaments Group and the Air Force Institute of Technology To Create a Joint Offer of UAV Systems
Polish Armaments Group has signed a set of agreements with the Air Force Institute of Technology, expanding the cooperation concerning the Atrax M and NeoX UAV systems.
Within the framework of the cooperation carried out so far, initiated with a letter of intent signed in June last year by PGZ S.A. and ITWL, the Parties have delivered Atrax M and NeoX UAVs for the Polish Air Force Academy in Dęblin. Commercialization of the Air Force Institute's of Technology UAVs is the subject of the agreements signed during the MSPO event, with a prospect of offering them jointly for the Polish Armed Forces, Police, Border Guard service or the Government Protection Bureau.
NeoX is a UAV system of long flight endurance and offering a multi-faceted mission profile – the system is a multi-role platform, also capable of carrying out strike missions. It may be fitted with observation (daytime and thermal vision) and optional (contamination detection) sensors. The combat variant may be used to attack targets with the use of a shaped-charge warhead.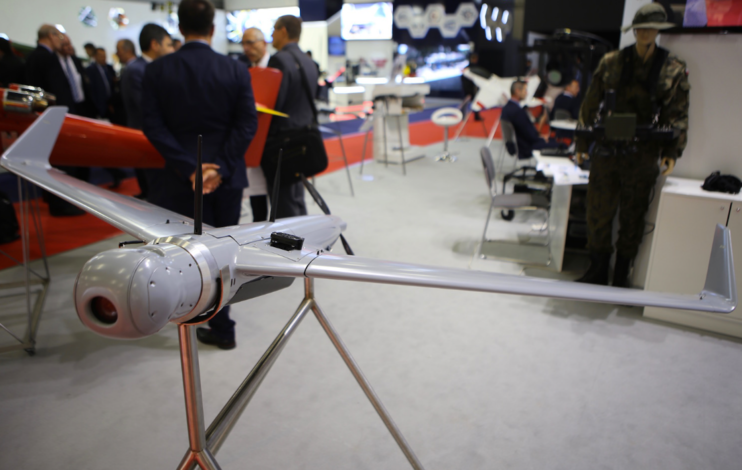 Atrax M family, on the other hand, includes VTOL UAVs weighing 4.9 (quadcopter) or 6.7 kilograms (octacopter). The drones may be used for the purpose of carrying out observation and strike sorties, as they may carry grenades or specific purpose payload. The armament available includes typical military shaped-charge projectiles. The drone may also be armed with non-lethal munitions: smoke grenades, flashbangs, grenades that leave stains of fluorescent paint, used by the law enforcement for crowd management to mark the aggressive persons within the crowd.
During this year's edition of the MSPO Salon, NATO Alliance Ground Surveillance Management Agency has also signed an agreement with the Air Force Institute of Technology (ITWL), concerning the NATO AGS Battle Laboratory Capability Phase programme. It is one of the NATO research initiatives involving the Polish entities and institutes. The agreement regulates the involvement of the Air Force Institute of Technology in the NATO AGS Battle Laboratory Capability Phase project, concerning the use of the RQ-4 Global Hawk UAVs for the purpose of radar observation of ground objects and their movement.