MSPO 2019: Borsuk's Powerpack
Wojskowe Zakłady Motoryzacyjne S.A. [Military Automotive Works] facility based in Poznan was presenting its quickly replaceable powerpack for the Borsuk IFV, during the Kielce MSPO 2019 event. The modern power-pack in question comes in a package with a broad array of support measures and maintenance, offered by a facility with expansive know-how in that domain.
The power-pack designed for the NBPWP platform (also known as Borsuk) was developed at WZM. The Poznan-based entity is a part of the Borsuk consortium led by the HSW S.A. company. NBPWP project is financed by the National Centre for Research and Development, within the framework of competition No. 5/2014.
The new 15.92 l quickly replaceable powerpack fuses the MTU 8V199 TE120 eight cylindre direct injection diesel engine delivered by MTU with Caterpillar X300 automatic gearbox with turning mechanisms.
The cooling system has been designed domestically. It includes a bundle of coolers responsible for keeping the engine fluids, gearbox fluids and hydraulic fluids of the fans and thruster driving systems at a low temperature. PTO extension has been placed between the engine and the gearbox, it is used to provide power to hydraulic pumps. The power-pack also features inlet air filtering system with a centrifugal separator.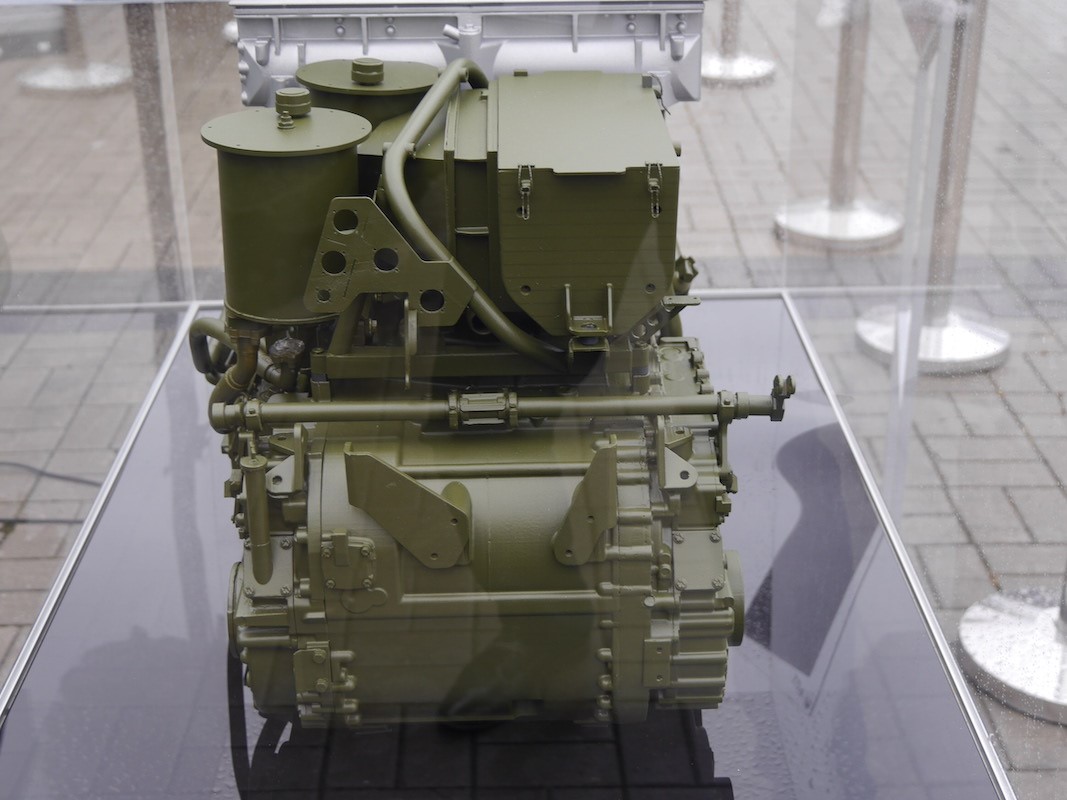 The power-pack weighs around 3200 kilograms, operating fluids included. It is 2436 mm long, 1949 mm wide and 1421 mm high. It uses 36 liters of fuel per hour, when idling. Maximum power output at 2300 RPM is defined as 530 kW (721 HP), and the engine produces maximum torque of 2700 Nm at 1500 RPM. Minimum RPM value is 750 RPM. X300 gearbox has four gears plus two reverse gears and it is fully automatic which has been achieved thanks to electronics.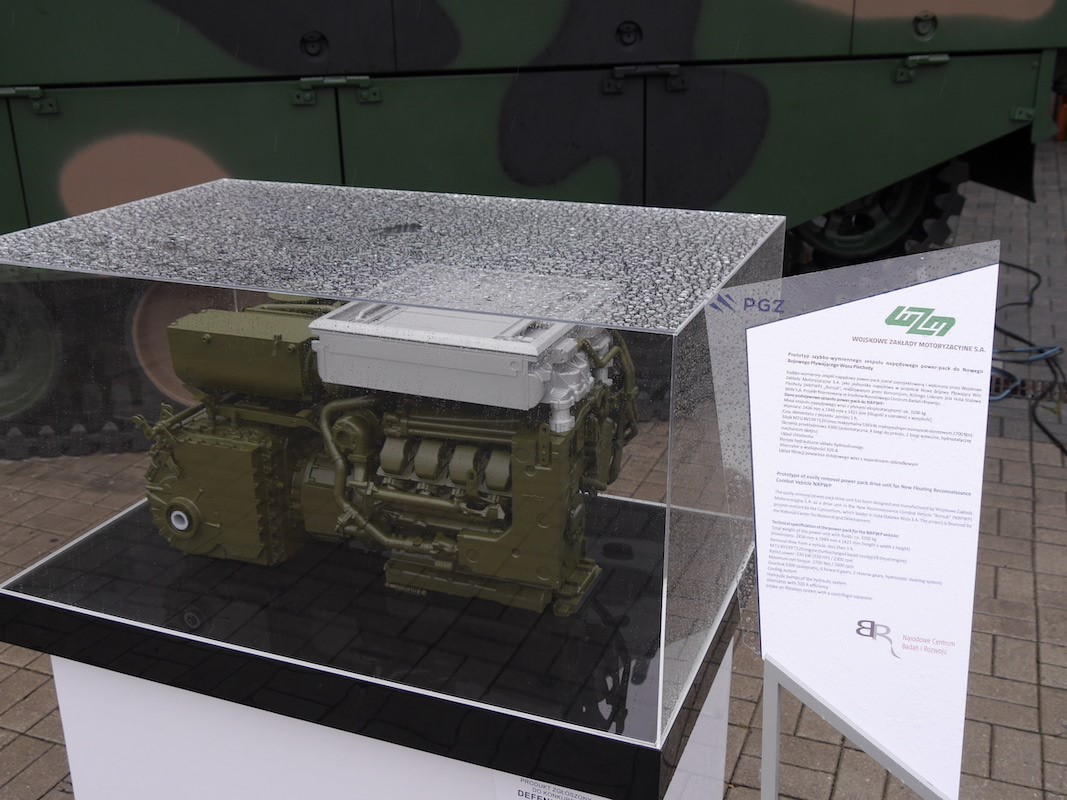 WZM, since a few years now, has been expanding its capacity to carry out overhauls, regeneration, modernization, to manufacture and to design drive systems for combat or support vehicles. This know-how is concentrated at the Poznan based Drivetrains Centre. A dynamometer launched at WZM in 2015 makes it possible to handle engines producing power outputs of up to 1500 HP. The overhaul and warehouse facilities that undergo continuous expansion make it possible to render complex maintenance and support services for the Polish military.