ORP Kormoran Heads Out For The Sea Trials [Photos]
Stocznia Remontowa Shipbuilding S.A. shipyard in Gdansk has been left by the ORP "Kormoran" minehunter (601 design vessel) for the first time, since the construction works have begun.
The above means that the vessel enters the sea trials programme. The sea trials in question began with a two-weeks long delay, as, according to the plans, the process was to begin by the end of June this year. After the initial tests which are to be conducted within the Gdansk Bay, the propulsion system of the vessel is going to undergo a number of multidimensional test procedures. For the first time in history, a Polish Navy Vessel has been fitted with a Voith-Schneider cycloidal propulsion system. During the upcoming weeks, the vessel will be headed out to the waters of the Baltic Sea, so that it is possible to verify the operation of the individual devices and systems.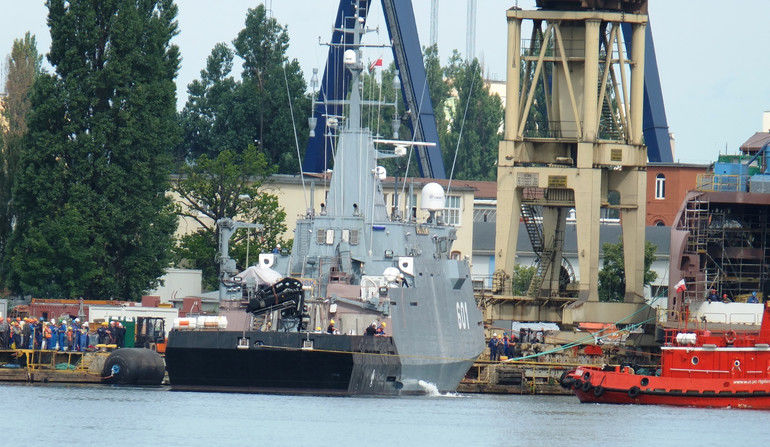 The construction works pertaining to the 258/1 vessel constitute a part of the Kormoran II programme, which is being realized by a consortium including the Remontowa Shipbuilding, along with the Naval Shipyard S.A. in liquidation based in Gdynia, and the OBR CTM S.A. company, also based in Gdynia.
The contract, signed between the consortium and the Armament Inspectorate, concerning implementation of the development works related to design and construction works, covering the new prototype minehunter, was signed on 23rd September 2013. The sheet metal which was to be used to build the vessel was initially cut on 25th April 2014. Keel was laid a year after the contract was signed, while launch and christening were organized on on 4th September 2015. According to the current schedule, the final user is expected to receive the vessel by the end of 30th November this year. The Agreement also contains optional procurement of two additional vessels which could be received by the Navy in 2019 and 2022 respectively, on condition that the handing-off procedure is finalized properly and without any issues detected.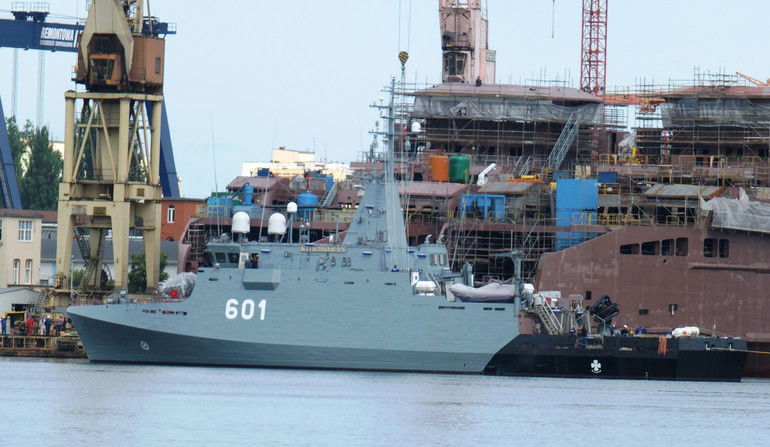 The first "Kormoran" class minehunter has been created with the use of anti-magnetic steel, imported from France. The ship's displacement is defined as 850 tonnes, its dimensions are 58.50 x 10.30 x 2.70 meters. The vessel is capable of attaining top speed of up to 15 knots. Kormoran is being powered by two MTU 8V369TE74L diesel engines, transferring the power to two Voith-Schneider cycloidal propellers. The ship's crew is going to consist of 45 sailors, and 6 additional persons may also remain onboard, besides the basic crew.
AN