Second of the Polish Navy Tugboats Christened
Christening and naming ceremony has been organized at the Remontowa Shipbuilding facility in Gdansk, with regards to the Gniewko H-1 vessel. This is the second B860 class tugboat built for the Polish Navy.
Monika Małyszko, School Principal at the Rear Admiral Józef Unrug Primary School No. 17 in Gdynia, was appointed to christen the ship. The sheets used to construct the H-1 tugboat were first cut on 16th March 2018, while the keel has been laid two months later - on 16th May 2018. After completion of work Gniewko would be received by the 3rd Warships Flotilla unit based in Gdynia.
Six tugboats of the class are being built by the Remontowa Shipbuilding company, on the basis of a contract that is worth 283.5 million zlotys, signed with the Armament Inspectorate on 19th June 2017. The ships in question have been designed by the NED Project design bureau based in Gdansk (Chief designer: Andrzej Lerch). Meanwhile, the work documentation has been created by the Remontowa Marine Design & Consulting bureau belonging to the Remontowa Holding capital group.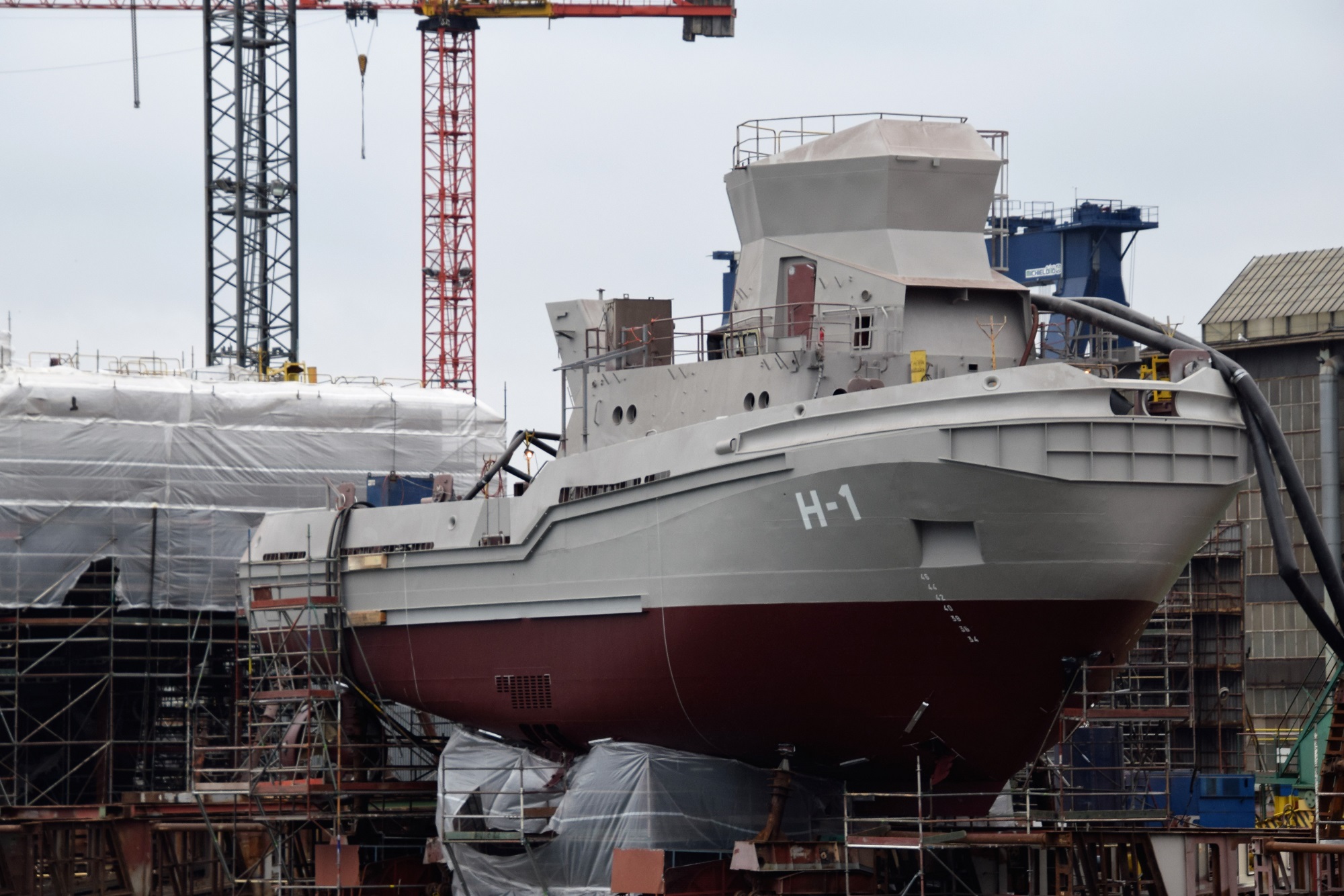 Works on the prototype (Bolko (H-11)) began on 16th November 2017, with the keel laid on 23rd January 2018. The ship was launched on 8th October last year. It is being fitted with equipment now, with sea trials beginning soon. The Świnoujście-based 8th Coastal Defence Flotilla is to take delivery of the above tugboat by the end of this year. Sheet cutting ceremony, with regards to the third vessel of the series (Mieszko H-2) took place on 5th October 2018. Semko (H-12) vessel had its sheets cut on 25th October the same year, being the fourth vessel of the series. The remaining tugs will be named Leszko (H-3) and Przemko (H-13). According to the contract they will be delivered to both flotillas in intervals of a couple of months, with the last one scheduled to be supplied in November 2020.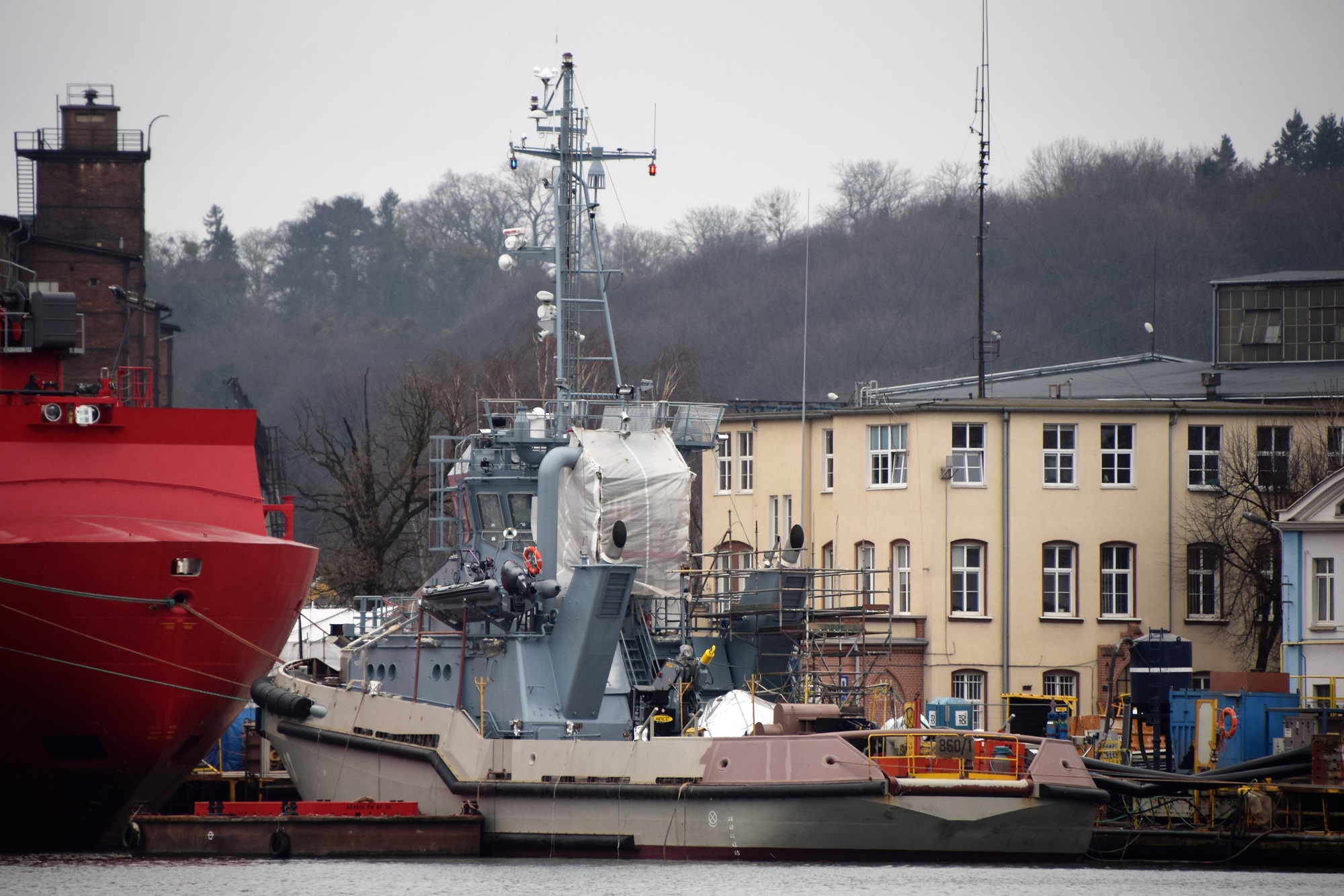 The vessels in question would secure combat operations and logistics in harbours and on the open sea, also carrying out vessel recovery and rescue/supply and personnel transport operations, operations aimed at neutralizing the spills and recovering the torpedoes from the water. They will have an ability to work in tough conditions, with L1 class ice reinforcement. This will make it possible to operate these tugboats at any time of year, on the waters of the Baltic Sea.