Development of the Polish tactical terminals
Poland is developing a broad range of the only existing tactical terminals in their class, alongside complex, and mutually integrated operational and tactical C4ISR systems. Tactical Terminals are among those products - these are military-grade, efficient, resilient, and operationally tested systems, states Łukasz Apiecionek Ph.D., Eng., Professor at the Institute of IT at the Kazimierz Wielki University in Bydgoszcz, working as the Director at the Innovative IT Technologies Department TELDAT.
Bydgoszcz-based TELDAT company is the manufacturer of those systems. The business has been present on the defence market for 25 years, accumulating significant experience in development and implementation, as well as maintenance of military-grade ICT solutions. The aforesaid terminals have been designed to become a part of the current and prospective, domestic and international defence programs and projects. The devices in question are highly appreciated by the users, being a major part of numerous pieces of military equipment. The hardware discussed here may be used in battle management systems belonging to  BMS and Infantry class. They can also be easily employed in challenging conditions, onboard a myriad of mobile platforms (command and command vehicles), and outside of those vehicles.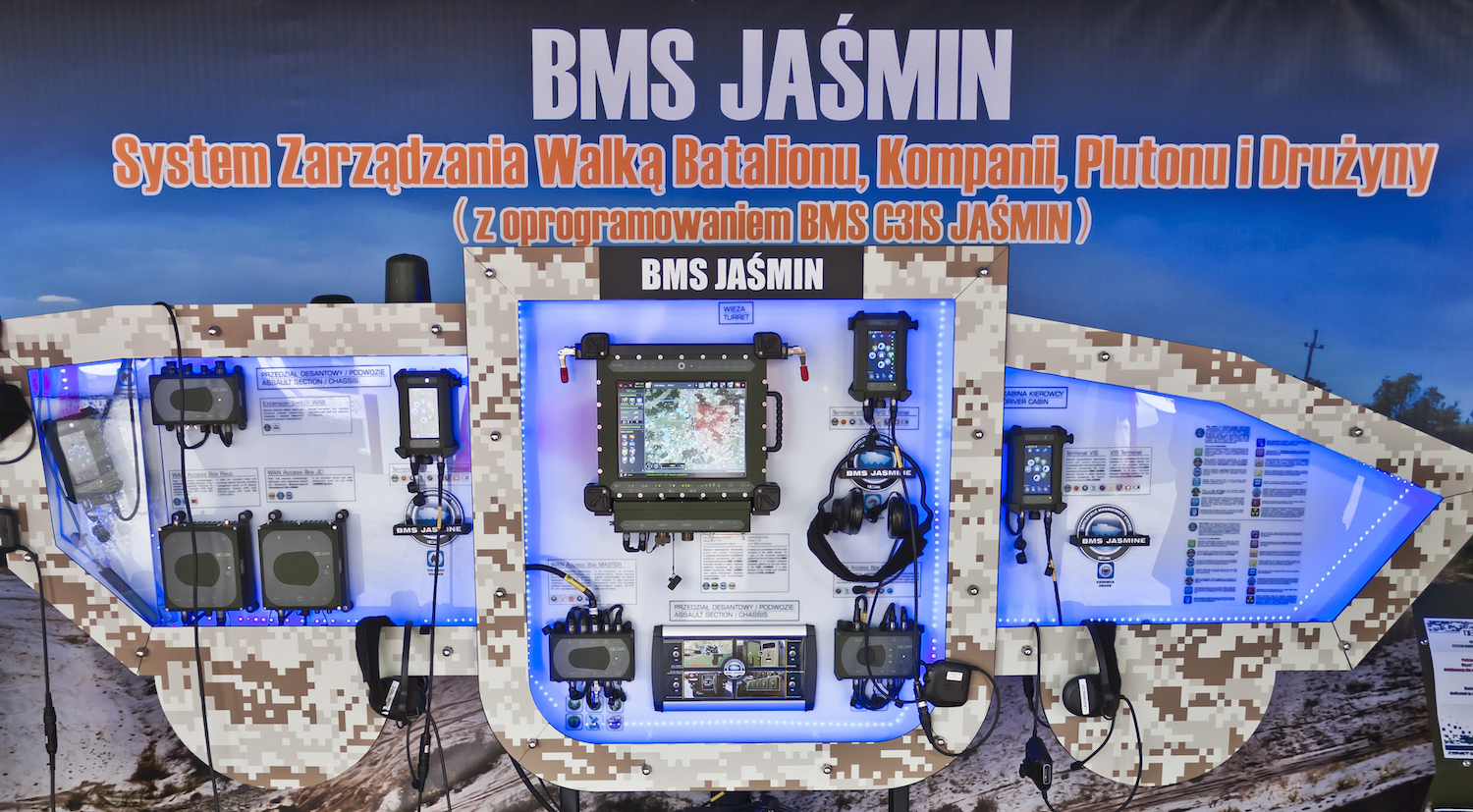 A wide range of terminal versions
The following systems are the primary pieces of hardware in their class, that are manufactured by the Bydgoszcz-based company:
Tactical Terminal Notebook L12" / L15" ARES, the first and only device as such manufactured in Poland, and probably around the world. It is a resilient military-grade laptop computer, designed for stationary or mobile military and other uniformed services applications, to work in tough environmental conditions. It may also be tailored to process confidential information (up to the SECRET / NATO SECRET level);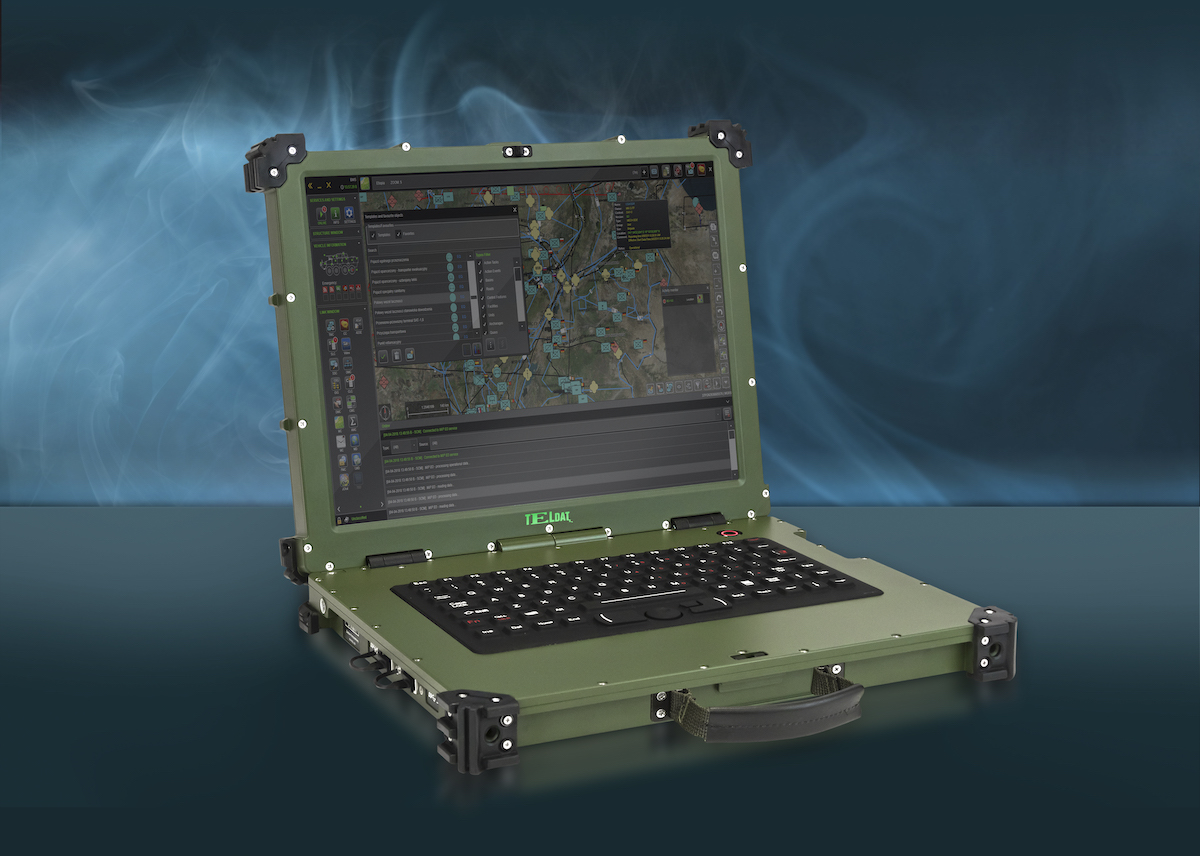 Tactical Terminal Tablets T15"-P / T12"-P / T10"-P / T8"-P - a family of innovative, military-grade terminals, tailored for implementation on any kind of a mobile platform (MBTs, APCs, other wheeled and tracked vehicles, naval vessels, and aircraft). All of the versions come with dedicated mounting adapters/docking stations, allowing for efficient implementation on board any of the aforesaid mobile units. Furthermore, the hardware also allows for efficient, intuitive, and effective use of wireless communications assets (WiFi, 4G/LTE, 5G, Bluetooth). It may also be integrated with the platforms' onboard radios;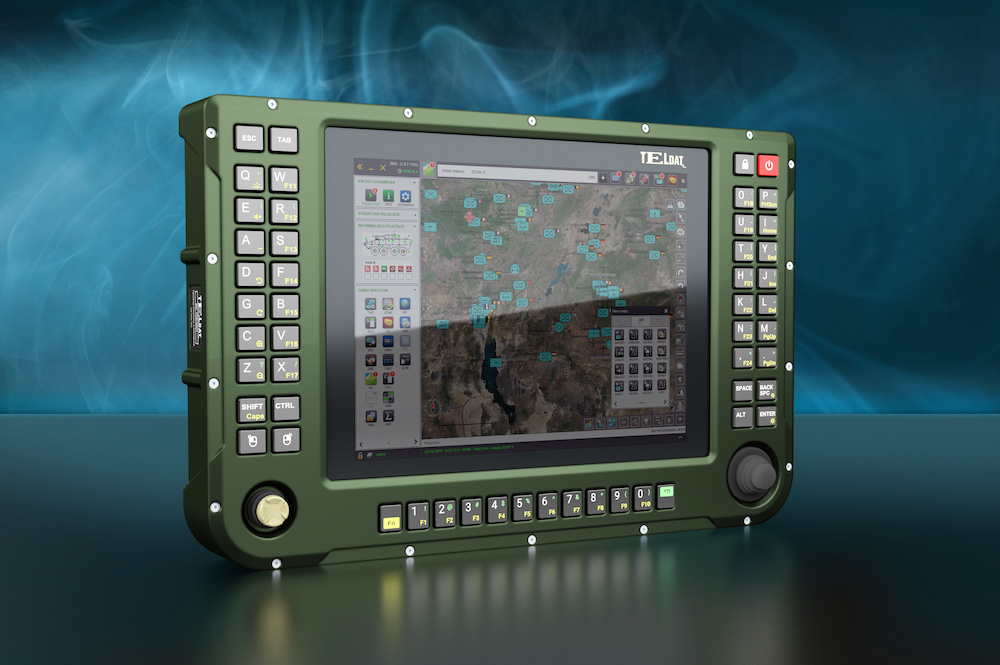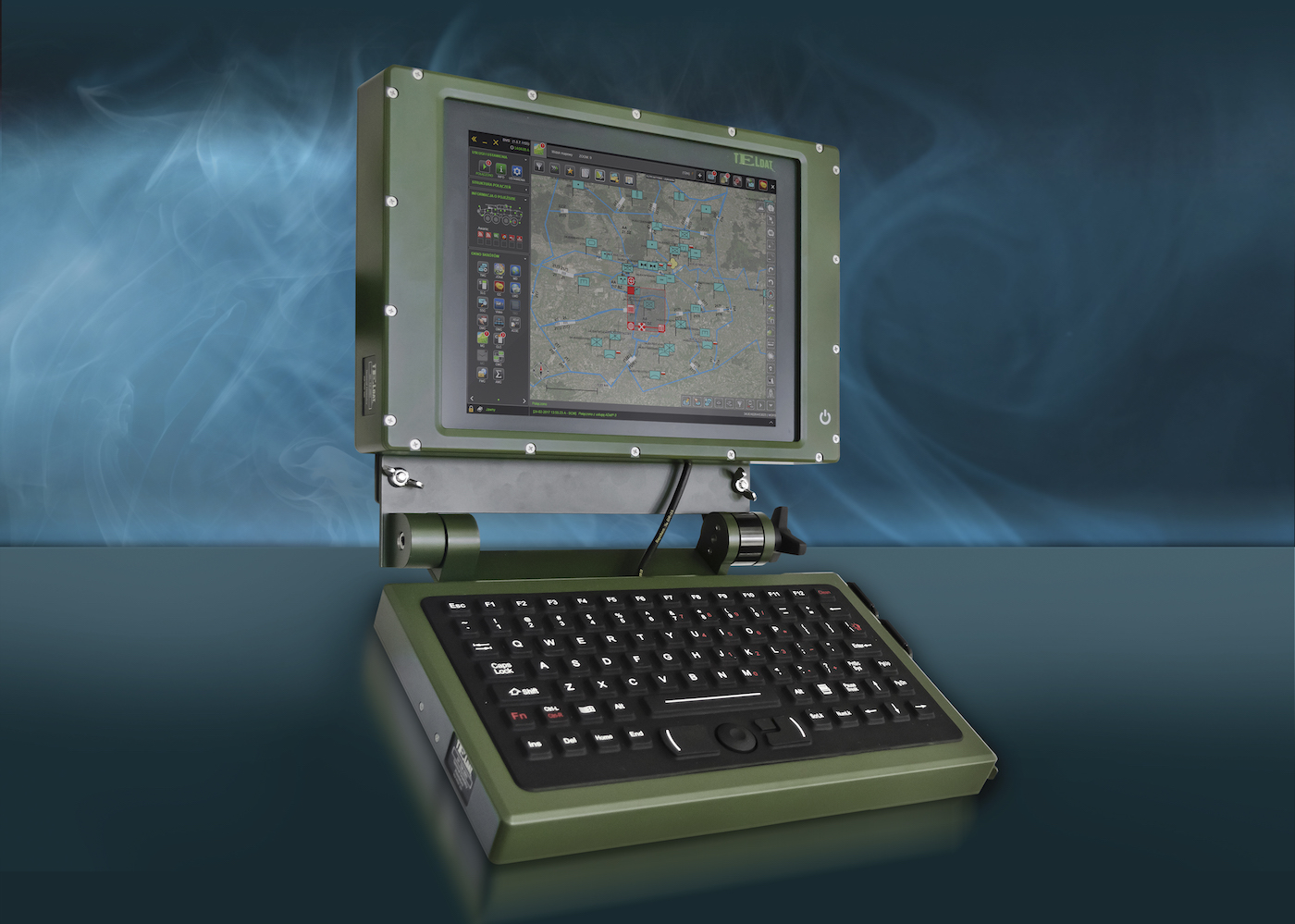 Personal Tactical Terminals T12" / T10" / T8" / T5" / T4" form a unique family of military-grade terminals designed for the infantry, rescuers, and platform crews, allowing for mobile engagement in tasks, be it tactical or operational tasks or reconnaissance; the terminals also provide geopositioning support and allow for modern communications to be established. The design of these systems is innovative and ergonomic since they fuse advantages offered by tablets, PDAs, and smartphones. They have been tailored to allow for efficient, intuitive, and long-endurance operation in the field, involving efficient use of wireless communication assets (WiFi, 4G/LTE, 5G, Bluetooth). The aforesaid terminals may also be integrated with radios used by the individual soldiers.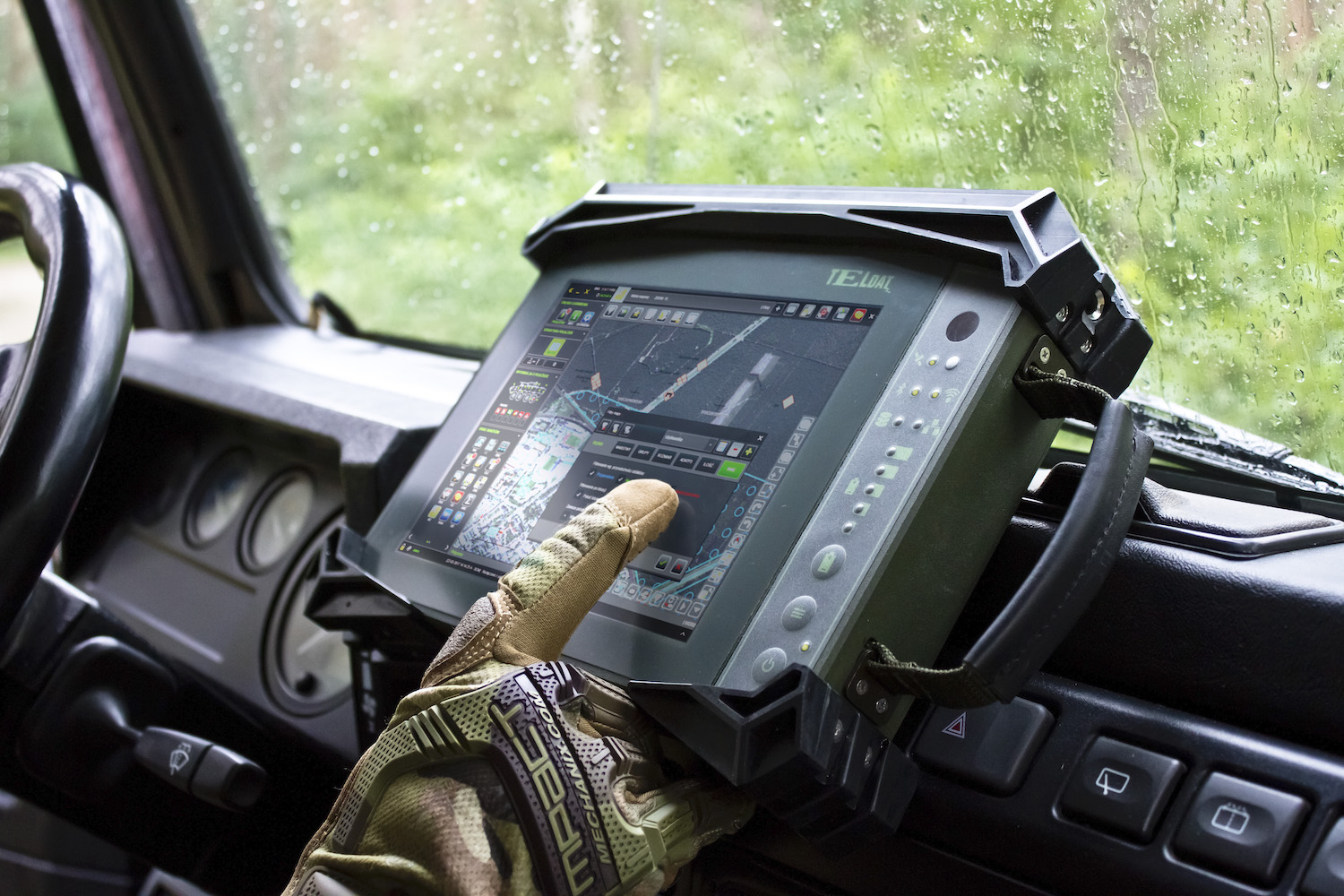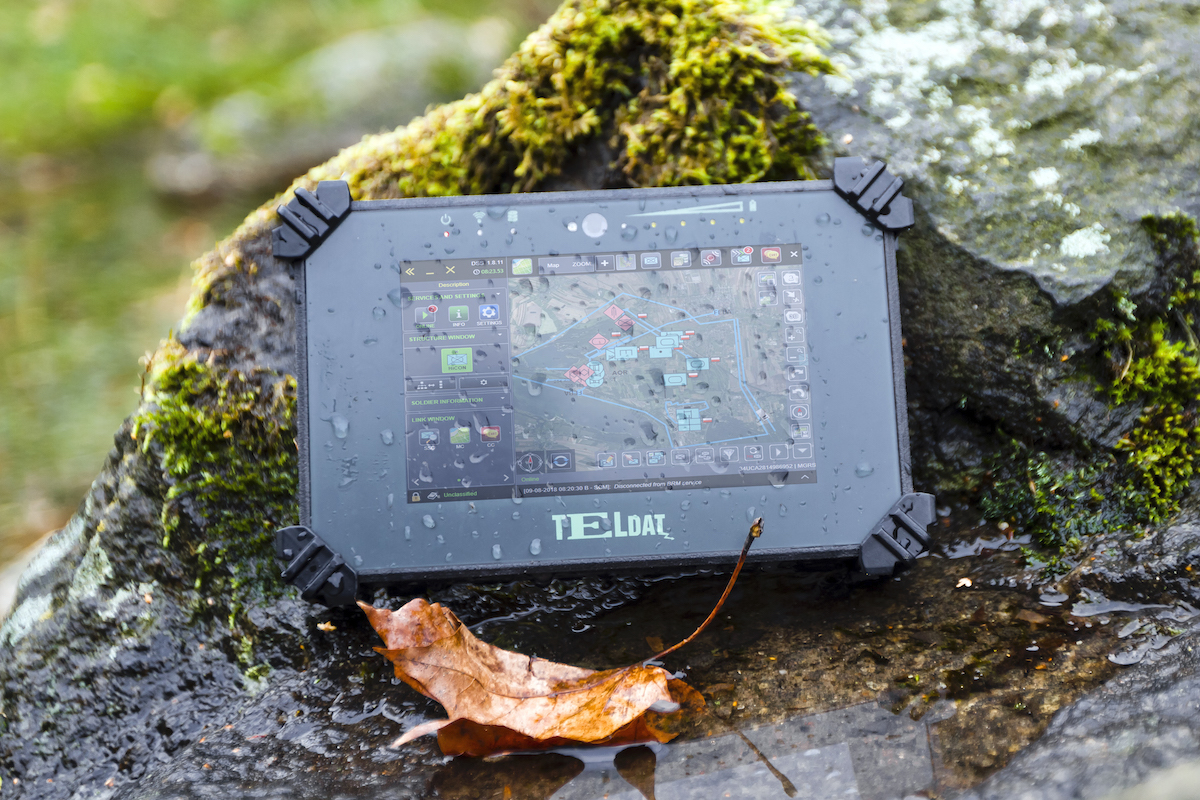 Unlimited applications
All of the technical features, along with the innovative architecture and superior efficiency, and resilience of the discussed military-grade tactical terminals make them suitable for being used in almost any of the current and prospective domestic and foreign defence-focused programs and projects. They are also suitable for employment in crisis management and manufacturing/service rendering industries. The possible use domains include:
Armed Forces (implementation onboard command vehicles, fighting vehicles, including APCs, tracked or wheeled, and MBTs or other vehicles, aircraft and vessels, and in a role of ICT asset used by the infantry);
Rescue services (State and Volunteer Fire Services, Medical Rescue service, chemical, technical, maritime and radiation response teams);
Rescue organizations (Lifeguards, mountain rescue services, Red Cross), and at commercial rescue businesses;
Secret service (counterintelligence, intelligence, police);
Security services (Police, Municipal Guard, Railway Police, Forest Rangers, and private Security details);
Advanced industrial and medical measurement applications in industrial-grade systems, assembly machinery, control and measurement systems, etc.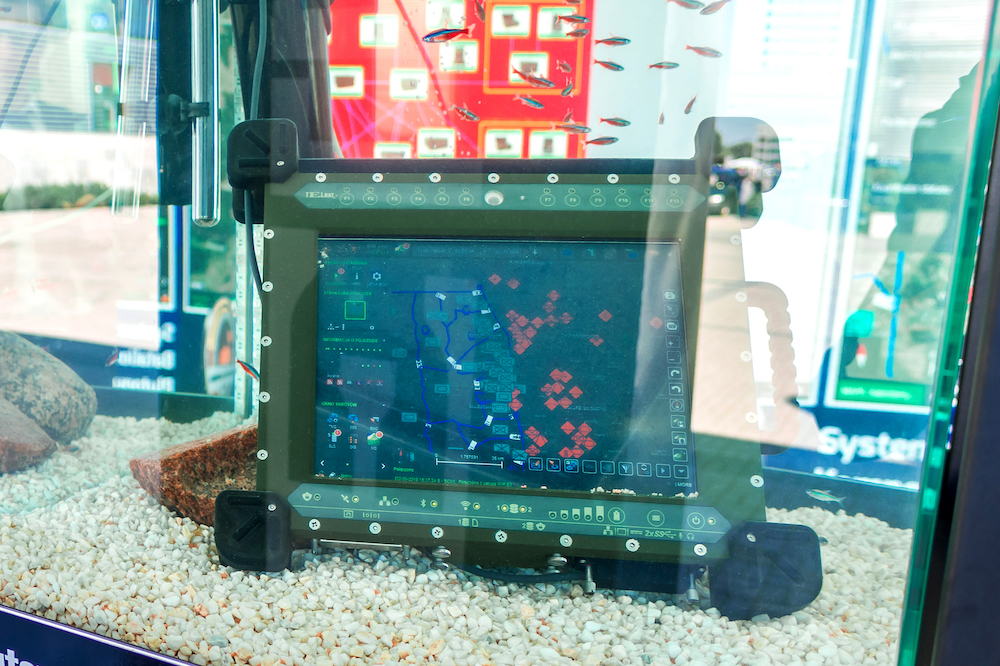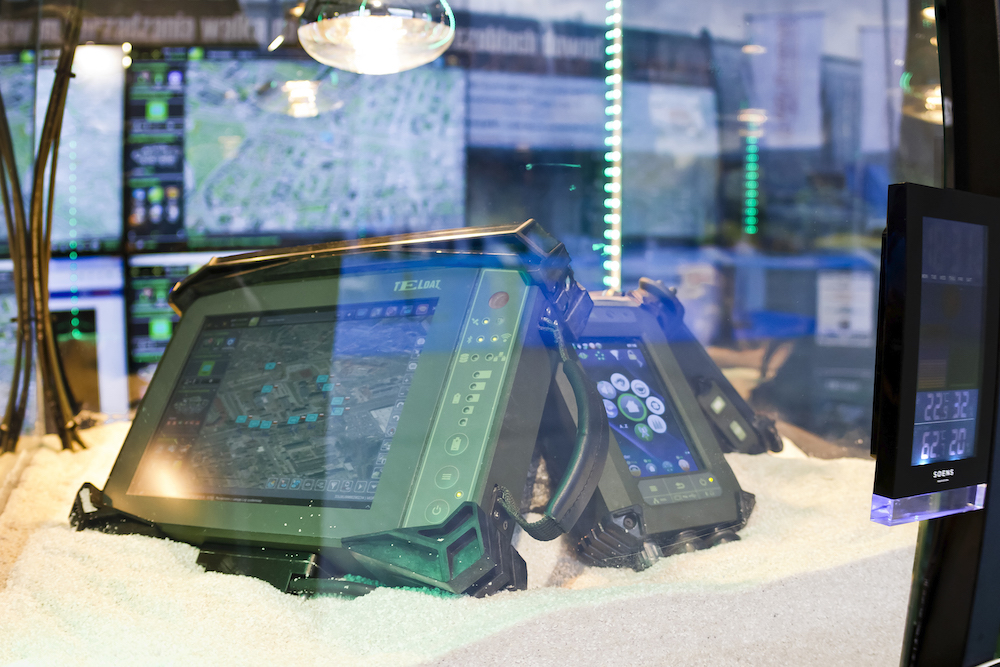 Advanced technologies and innovative architecture
The family of military-grade terminals presented here has been born thanks to advanced lifecycle management adopted for the products, starting from the inception of the concept, analysis of the technologies, through mechanical simulation, prototyping, testing, certification, and finally - specialized production and implementation.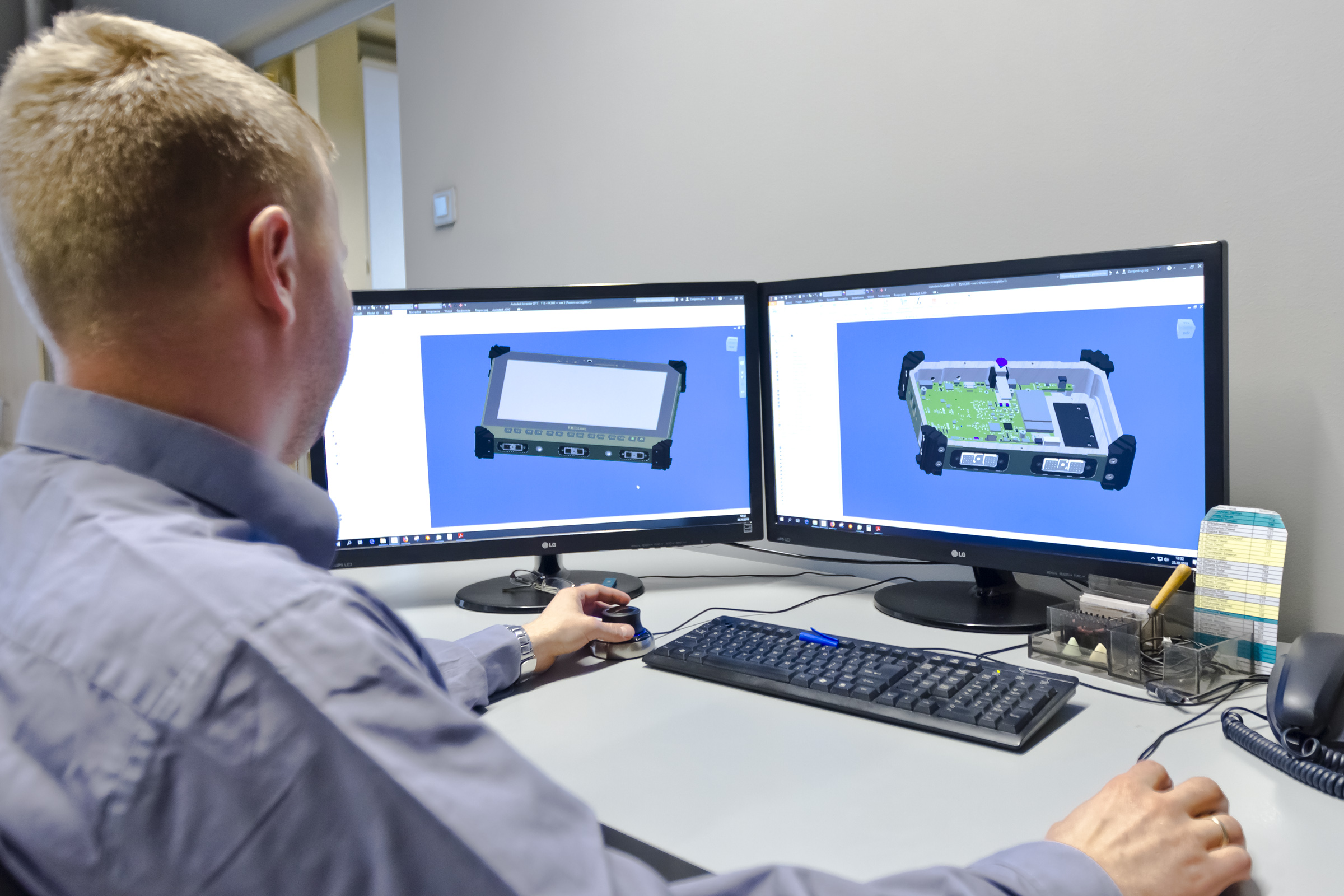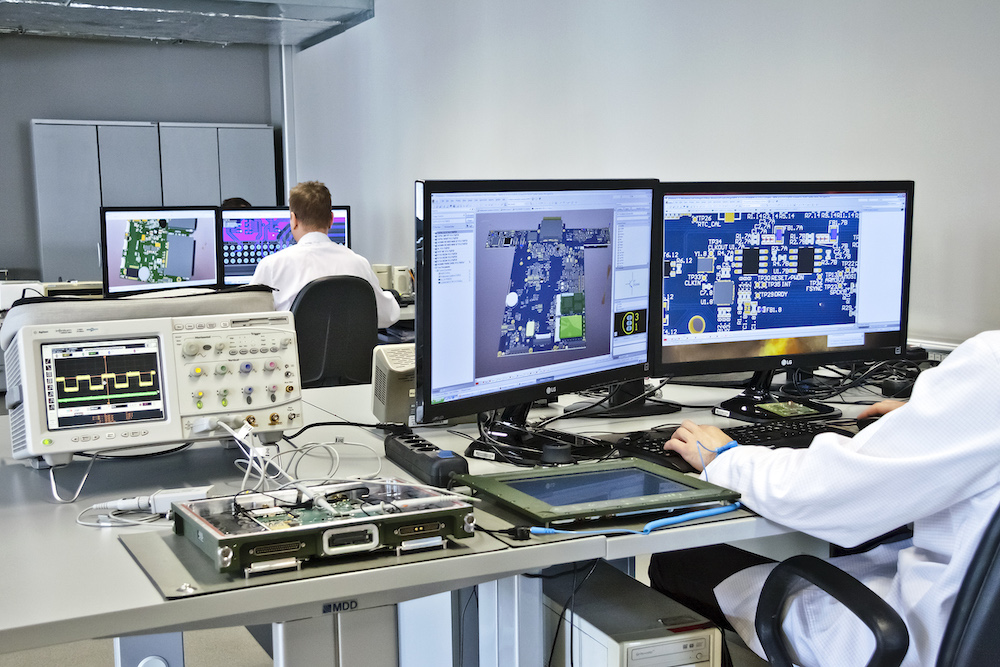 Thanks to the aforesaid approach, the terminals in question offer flexible, modular design that can be configured in any manner. Furthermore, they may be manufactured with the use of the latest, fastest, most efficient, and optimal electronics (CPUs, memory, storage space), interfaces, and communications modules, such as WiFi 2.4/5 GHz, 4G/LTE, 5G, Gigabit Ethernet, USB 3.0, Bluetooth 5.0, GPS, Galileo, GLONASS, and BeiDou. This makes the terminals' architecture and functions expandable. The maintenance is also easy, throughout the whole lifecycle.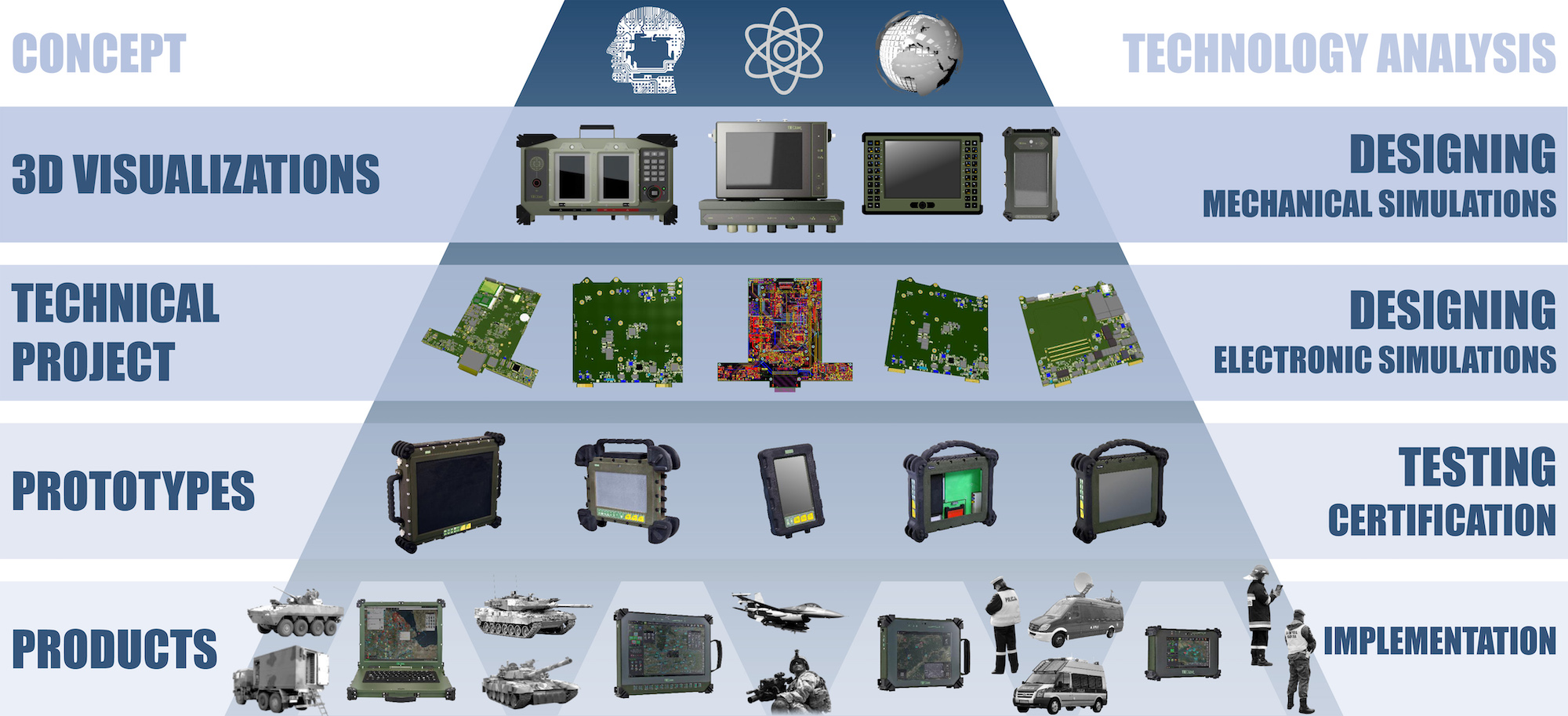 Over-the-top efficiency and resilience
Reinforced touch panels, shock and impact-proof, sealed housings, highly efficient batteries, optimized energy management, and reliability under high loads, with many processes underway can also be listed as advantages that distinguish the discussed tactical terminals, among other, or commercial products as such. The most important features include:
operational functionality in environments with humidity levels of up to 80%;
ability to immediately launch the terminal in low temperatures, down to the level of -40°C;
high-performance processors, regardless of the temperatures;
resistance to sinusoidal vibration at frequencies ranging from 12.5 Hz to 50 Hz, and G-load of up to 5G, 3-dimensionally;
ability to work in any climate or environment;
resistance to impact and dust;
waterproofing, to the depth greater than 1 meter;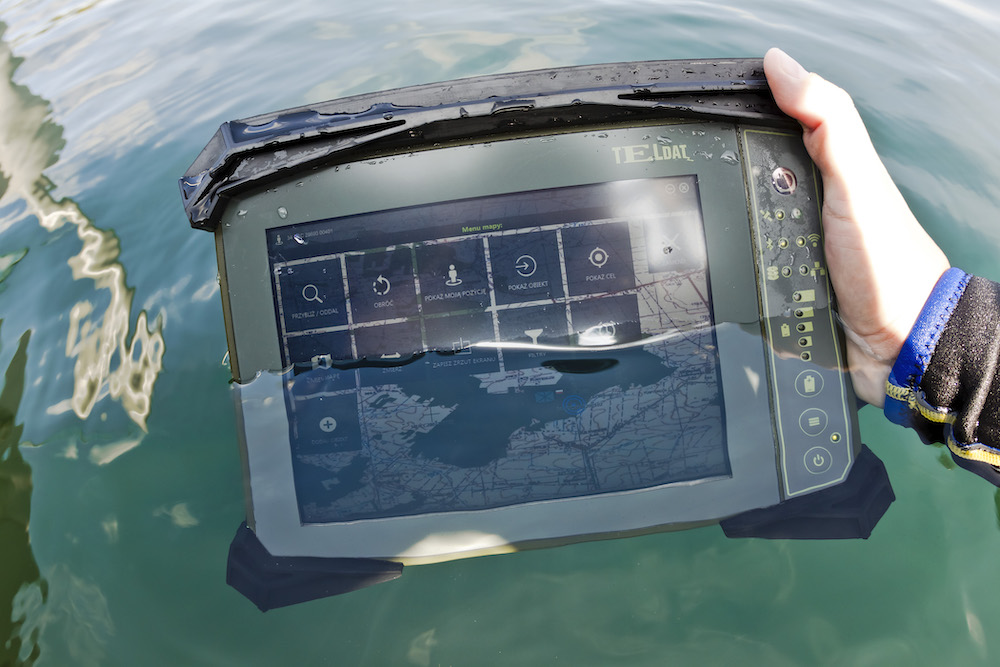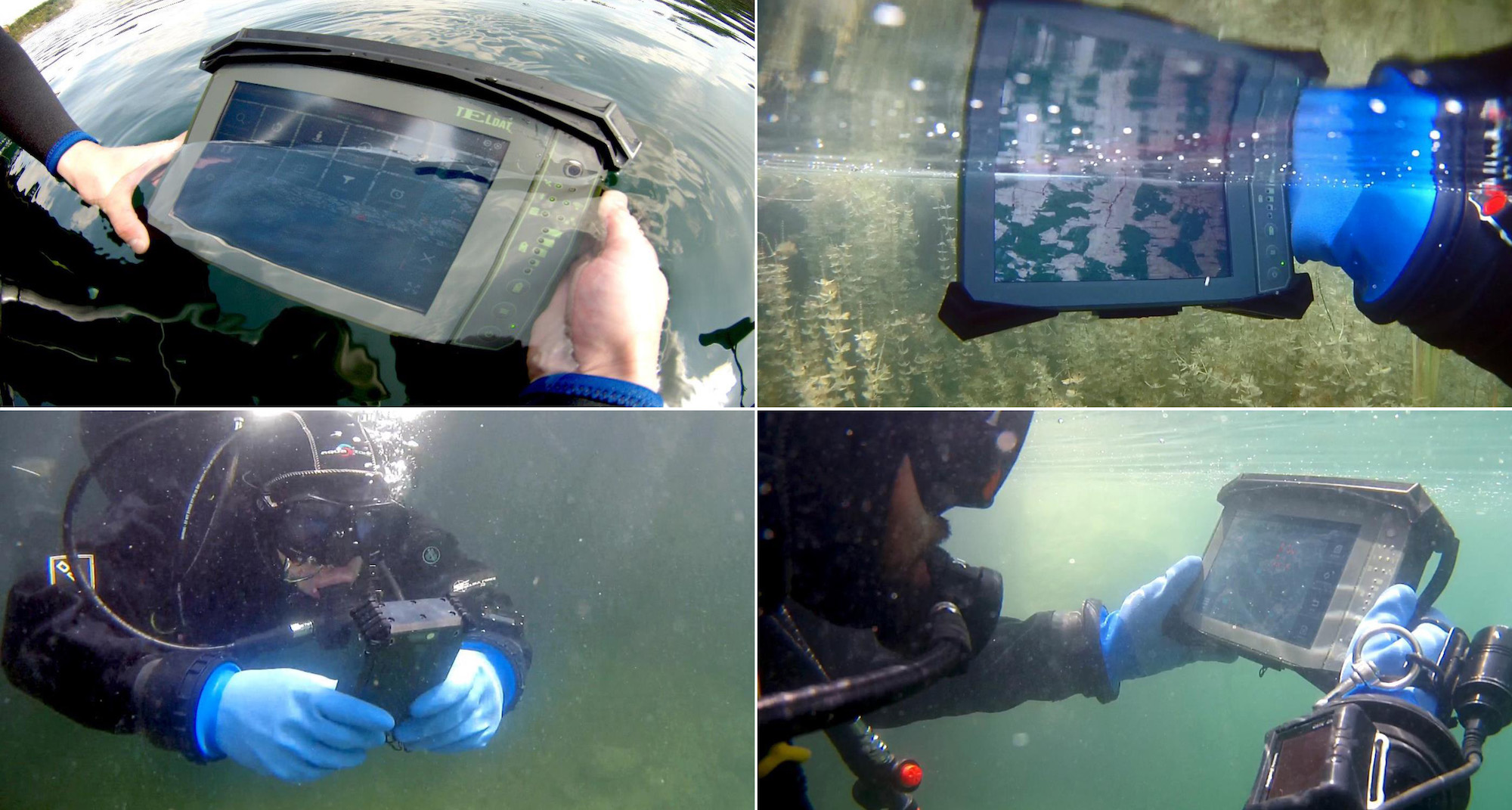 Military-grade standards
The tactical terminals showcased here meet the strict Polish defence standards: NO-06-A101, NO-06-A107, NO-06-A103, and NO-06-A200. They belong to groups classified as follows: N.7, N.8, N.10, N.11, N.12, and N.14. This has been confirmed by numerous reports created following numerous, multidimensional tests of the offered hardware carried out at certified labs. The tests covered the following issues:
complete resistance to high and low temperatures of environment, and operation in a broad range of temperatures (ranging from -50°C to +70°C);
resistance to condensation (frost, dew);
mechanical robustness (sinusoidal vibrations, multiple impacts);
EM emission level, radiation level normative compliance;
impact resistance;
sealing and waterproofing efficiency (when submerged at a depth of 1 meter, for 2 hours).

Tempest capabilities
The discussed tactical terminals can be used to process confidential information (up to the SECRET / NATO SECRET level, including that level as well). This is possible thanks to the fact that the hardware meets the ZOBT-500A Polish requirement at the TPZU-2 level (the equivalent of NATO SDIP-27 Level B). Should a need emerge, the above capacity may be additionally confirmed by an EM protection certificate.
High R&D, lab testing, and manufacturing potential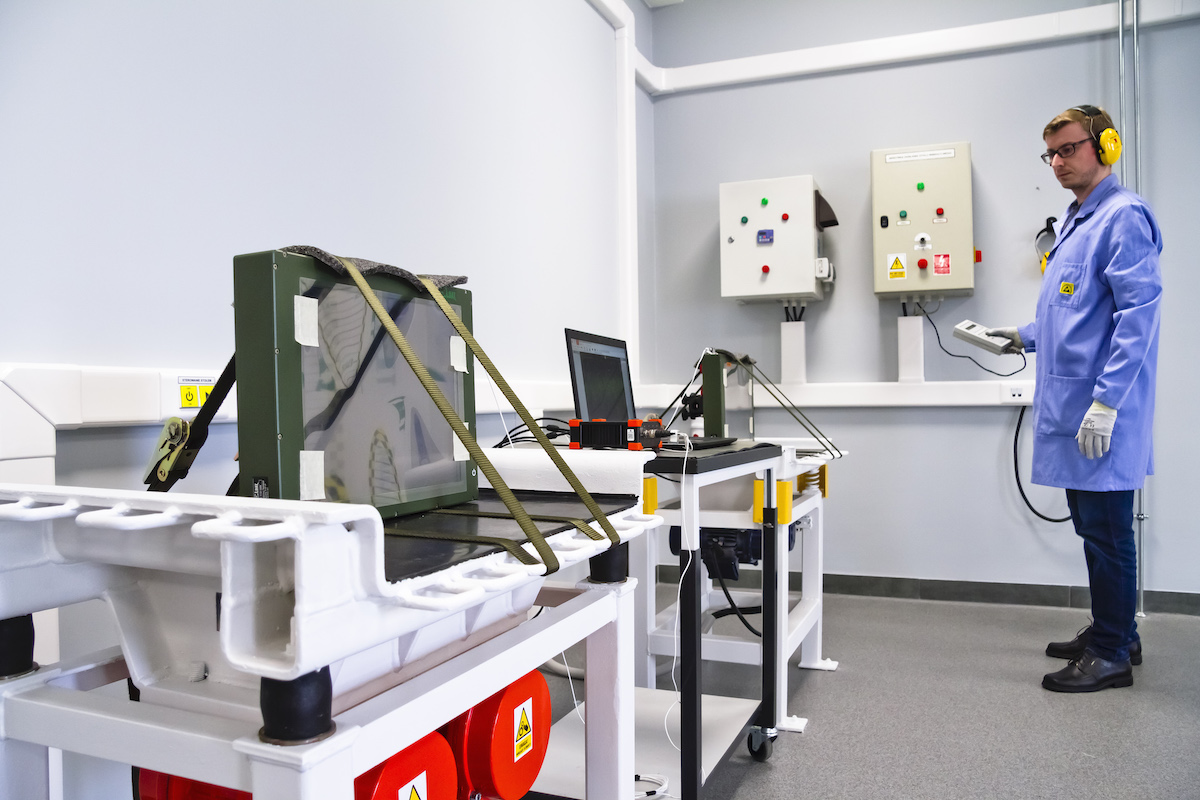 TELDAT's HQ is an independent facility located within a modern complex. The entity employs top-class engineers working in the military-grade ICT domain. The team has been built for 25 years now, thoroughly, with extra know-how being acquired domestically and abroad. The team has an advanced set of highly specialized and constantly enhanced research and testing, development, manufacturing, implementation, maintenance, and support facilities at its disposal. The personnel mentioned above, and the aforesaid modern equipment are gathered within the departments as follows: development and implementation of innovative technologies for manufacturing, implementation, and maintenance of the products, along with the QA activities. The aforesaid departments have the following assets at their disposal: advanced manufacturing and tools inventory (with an automated production line), modern research and testing facilities (with the required testing and measuring systems, specially designed testing systems, advanced weather testing chambers, and vibration platforms). The specialist infrastructure in question allows the engineers at TELDAT to design, prototype, test, and research the new areas tied to tactical terminals. These terminals may then be series manufactured in a final and the most perfect achievable form.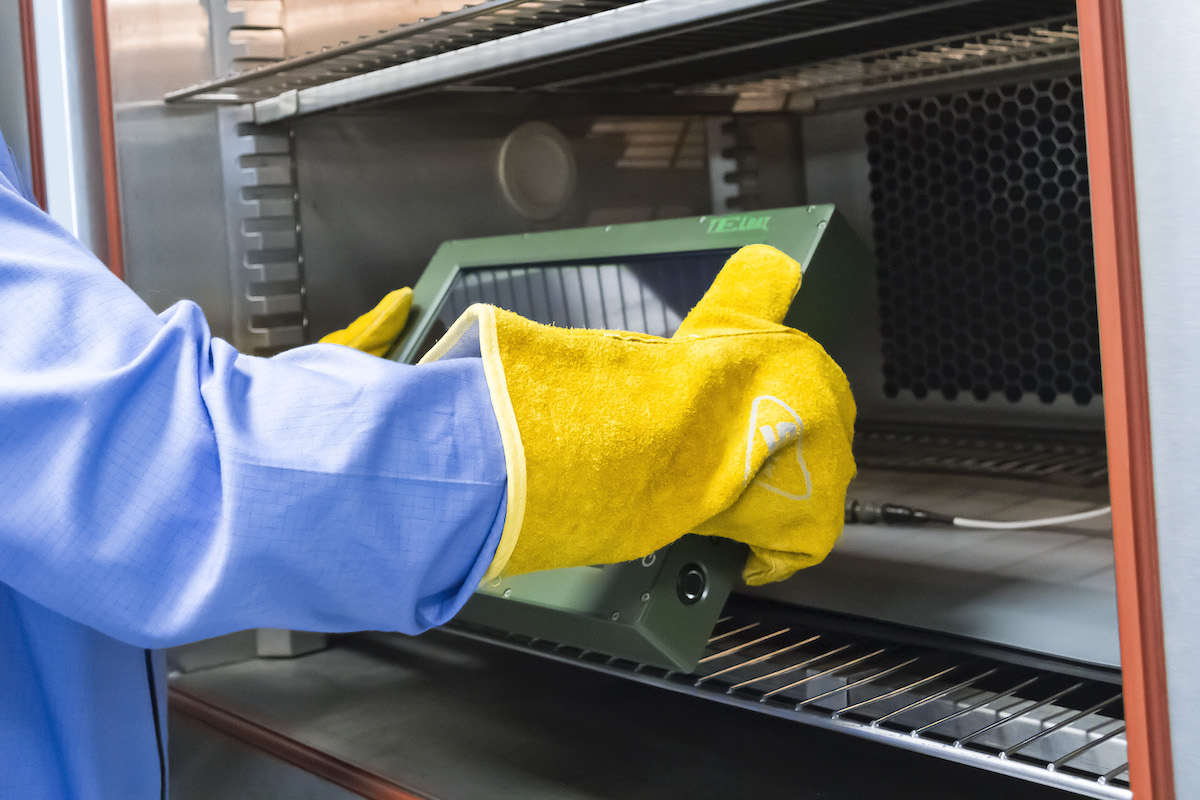 Łukasz Apiecionek Ph.D., Eng., Professor at the Institute of IT at the Kazimierz Wielki University in Bydgoszcz, working as the Director at the Innovative IT Technologies Department TELDAT