PIAP GRYF® at Northern Challenge 2018
Mobile Robot PIAP GRYF® used during Exercise Northern Challenge 2018 in Kevflavik, Iceland.
Northern Challenge is an Iceland-hosted multinational explosive ordnance disposal (EOD) and counter-improvised explosive device exercise that aims to improve coordination and interoperability with NATO allies and partners.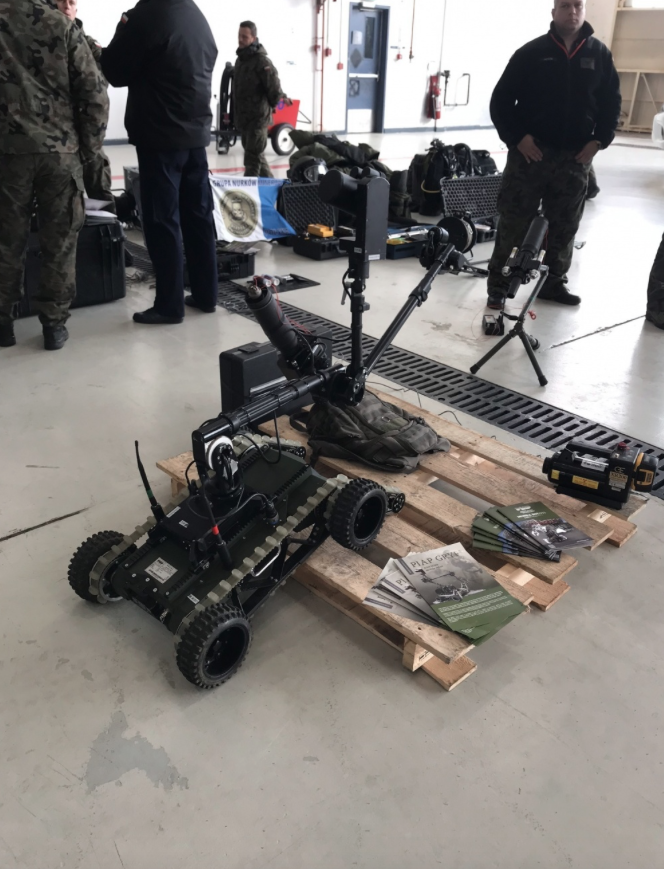 During the exercise, participants share tactics, techniques, and procedures to achieve greater interoperability when conducting combined peacekeeping and humanitarian operations while countering global or regional threats to security.
Approximately 15 NATO countries and more than 275 Soldiers were involved in the training exercise. Among them were divers-sappers from 8th Coastal Defence Flotilla of the Polish Navy equipped with a Polish production mobile robot PIAP GRYF®.