Polish Robot for the Italian Carabinieri
In early March 2020, Łukasiewicz Research Network - Industrial Research Institute for Automation and Measurements - PIAP has delivered a Tactical Thrown Robot for the Italian Specializzazioni branch of Carabinieri.
The Carabinieri ordered a single example of the TRM robot along with a single control station, with the robot offering an ability to carry and initiate a flashbang grenade. TRM is an asset that is usable in counter/anti-terrorist scenarios. The product constitutes a response to dangers involved in reconnaissance activities carried out by the special units, prior to executing the operation itself.
TRM consists of a pipe-based framework, featuring a camera, microphone, and visible or infra-red light illumination devices. The device is driven by two flexible rubber wheels mounted on its sides of the robot.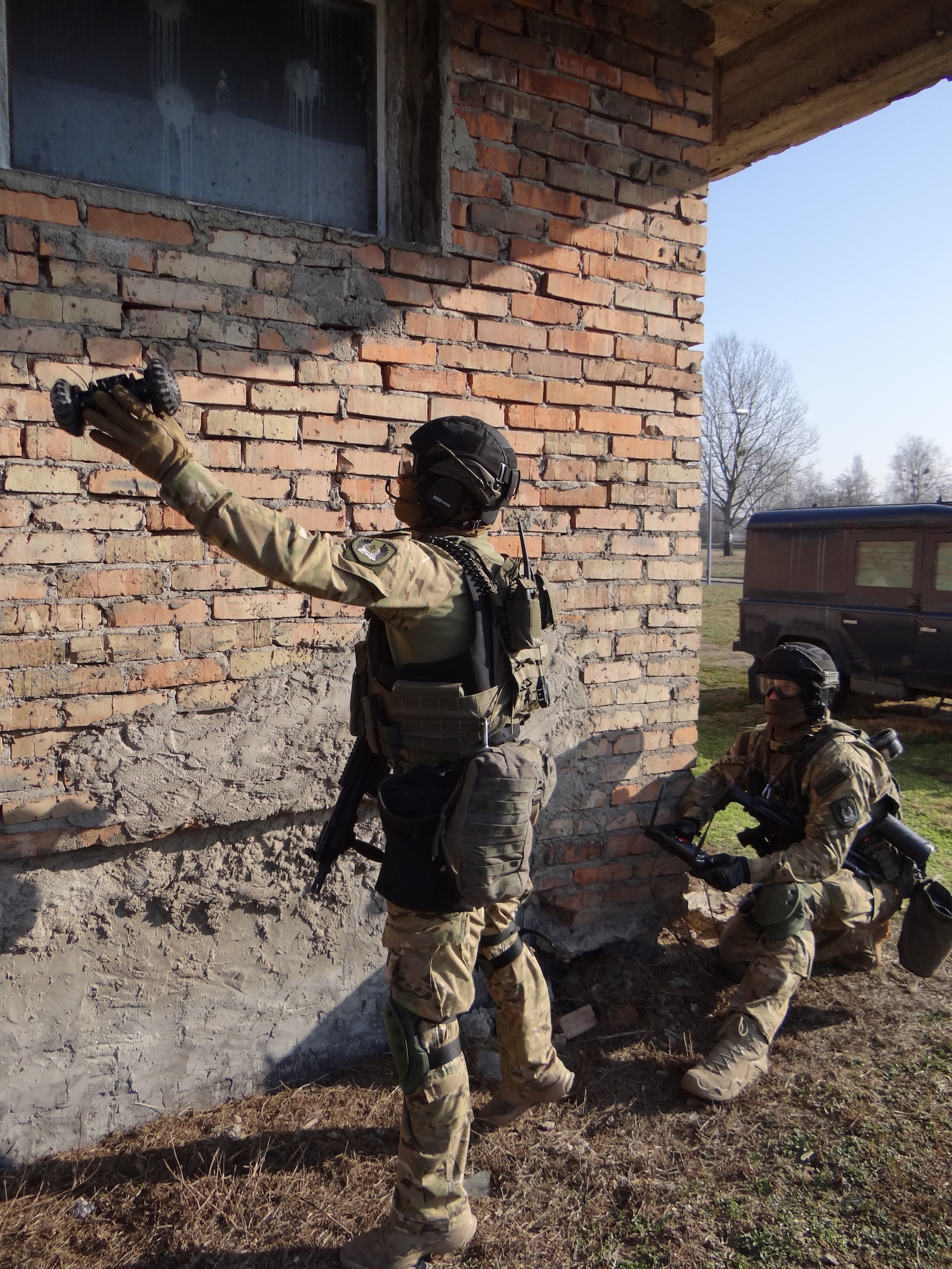 The robot has been designed to be able to withstand falls from significant heights, thus it may be thrown into a building, or into the operational area within an open space, from a long distance. Then, via remote control, it may carry out a relevant reconnaissance task.
The TRM robot may also be fitted with accessories, such as flashbangs or explosive devices. This makes it possible to use the device to introduce chaos and fear among the group of attackers.
TRM Robot Features:
Silent drive module
Ability to smoothly adjust the camera FOV, within full 360-degrees range, without any extra tools required,
Option to integrate a myriad of LED illumination systems,
Ability to initiate flashbang grenades remotely,
Low weight, compact size of the control panel,
Digital recorder unit integrated within the control panel,
A single control panel can be used to control several robots.