More Poprad VSHORAD Systems for the Polish Armed Forces
PIT-RADWAR S.A. has finalized the deliveries of the POPRAD surface-to-air missile systems that have been planned for this year. 24 systems were handed off to the military units all around Poland, and the Air Force Training Centre in Koszalin.
The last example of the POPRAD SAM system has left the production facility on 26th November. The deliveries are being executed based on a relevant agreement signed with the Armament Inspectorate of the Polish MoD, covering 79 systems with a price tag of more than PLN 1 bn. Poprad systems act as the primary armament of three anti-aircraft regiments belonging to the existing Divisions of the Polish Army. They are also operated by three air defence regiments in four brigades (15th "Giżycka" Mechanized Brigade, 21st Highland Brigade, 17th "Wielkopolska" Mechanized Brigade, and 19th "Lubelska Mechanized Brigade).
Delivery of 24 modern VSHORAD systems is an important stage of the Polish Armed Forces' modernization. The efficient accomplishment of the order, along with engagement in a number of other projects concerning, among other products, C2 systems, and radars for the NAREW program, is the best proof that the PGZ Group companies have a good potential to work on ambitious and demanding projects.
POPRAD has been designed to detect, recognize and destroy airborne targets at close (5.5-6.5 km, depending on the missile type) distances and low altitudes (up to 3.5-4 km) with the use of short-range anti-aircraft missiles. The system features an autonomous passive target tracking and detection system. It also works in a networked setting, within a reconnaissance suite - that makes it challenging to detect and resistant to jamming. It can be a part of a larger system or work as a part of a broader integrated air defence system solution.
POPRAD systems, similarly as other systems offered by PIT-RADWAR, thanks to their modular and scalable architecture, all offer a significant upgrade potential, as well as potential for modifications or further development. PIT-RADWAR has been offering coherent, modern systems, not only in the VSHORAD domain, but also in the area of SHORAD systems, all offering a capability to work with other elements of the air defense system, meeting the operational needs of the Polish Armed Forces and adequately meeting the modern battlespace requirements, in a short- and in a long term as well.
Poprad has been equipped with GROM/PIORUN missiles manufactured by MESKO S.A., as well as optronic sensors manufactured by PCO S.A. We recently reported that on 27th November, the Koszalin-based 8th Anti-Aircraft Regiment has conducted the first-ever Piorun missile launches with the use of the Poprad systems.
The combat properties of the system, such as the high mobility and the ability to maintain datalink/radio communications have been custom-tailored to match the system's primary application - providing air defence capability to operational units and act against airborne threats such as fixed-wing or rotary-wing assets. Poprad is an effective counter-UAS tool.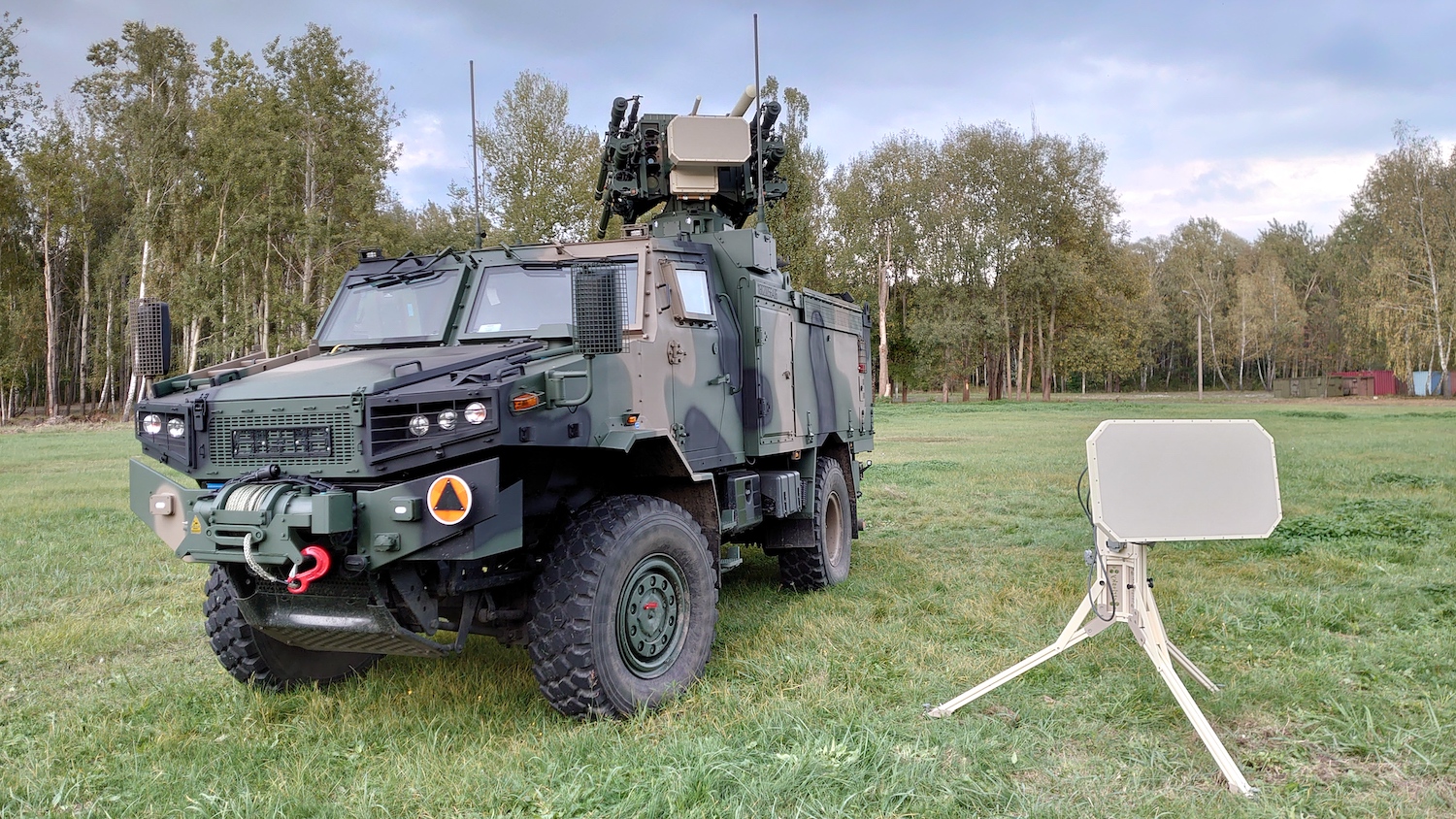 The functionality can be further enhanced, as the system could be retrofitted with non-kinetic counter-UAS solutions. Integration as such, also including the Advanced Protection Systems S.A. solution (with 3D radars and jammers) has already been implemented by PIT-RADWAR. PIT-RADWAR has also developed a concept of integrating the Piorun 2 missiles on the Poprad platform, with a range exceeding 10 kilometers. Furthermore, PIT-RADWAR plans to develop an integration of effectors with a range exceeding 12 km on the platform. The Poprad system's capabilities could be enhanced even further by providing it with an ability to act against potential threats when on the move.