Resolute Support Training Event – Virtual Execution
Building on successful online training for NATO Mission Iraq conducted in May this year, the Joint Force Training Centre (JFTC) prepared and just launched the second distributed execution of a pre-deployment training event, this time for future members of the Resolute Support Mission. On 20 July, more than 200 soldiers and civilians from over 20 nations, working remotely from 10 time zones, started their common effort in support of the allied mission in Afghanistan.
"Together with Joint Force Command Brunssum, Resolute Support Headquarters, Bundeswehr Joint Force Operations Command and the Italian Joint Operations Headquarters, we have planned top quality training that will prepare future members of Resolute Support Mission through an online course. The training will very much mirror the current in-theatre reality - advising Afghan counterparts remotely" – said Brigadier General Jozsef Szpisjak, JFTC Deputy Commander and Chief of Staff, who is also the Training Director for this event.
As limitations caused by the COVID-19 pandemic continue, JFTC keeps developing training solutions that allow future members of allied missions to undertake the final preparation before their deployment, despite the unprecedented situation. Over the past two months, JFTC training team took all the lessons identified and best practices from the online training conducted in May and worked hard, together with current members of Resolute Support Mission and also Allied Command Transformation's team, to make the following pre-deployment training even better and more challenging. As a result, the training audience of the currently ongoing Resolute Support event will receive a robust training package, supported with more than 80 virtual live sessions, to include remote advising simulations.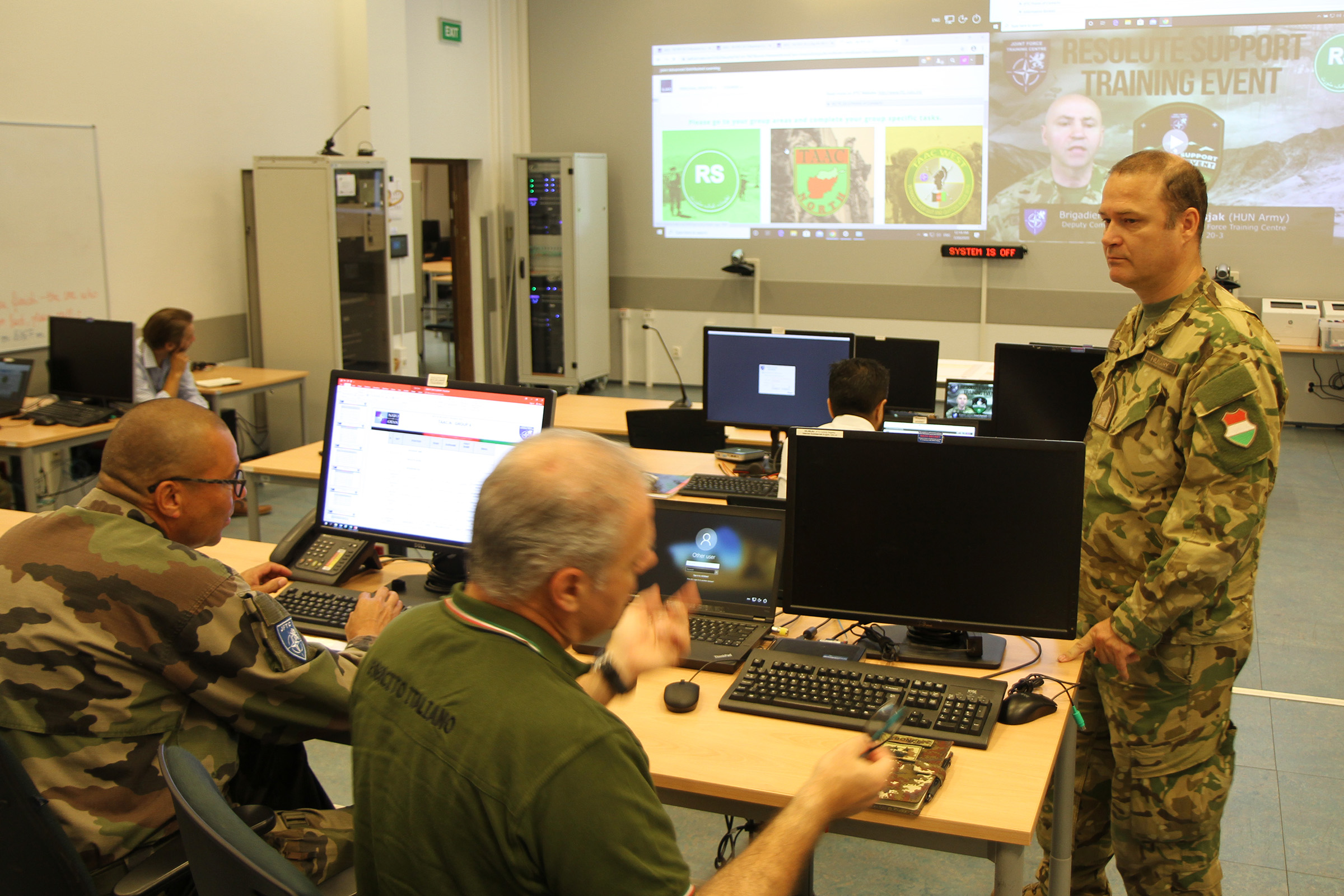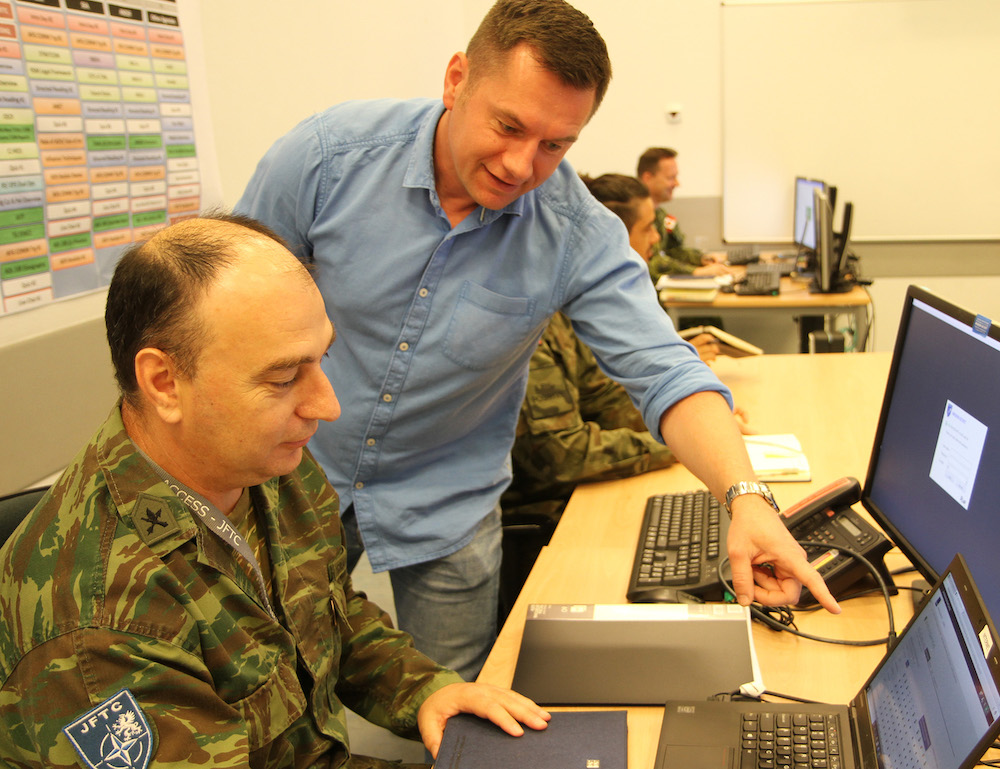 The five days of the intensive training will consist of three separate courses – for Resolute Support Headquarters, Train Advise Assist Command North and Train Advise Assist Command West, a live key leader round table discussion, over 20 live one-on-one sessions with counterparts from Afghanistan, close to 50 remote advisory sessions, as well as numerous live chats, lessons, lectures and quizzes. They were all tailored to let participants better understand the mission, its social and cultural context as well as their particular roles within the allied endeavour.
"We have done all we could, to give you the best preparation possible under the current restrictions, to give you the best start to the mission" – emphasised General Szpisjak and encouraged training participants to immerse themselves into training and challenge themselves to achieve better results. "Make use of modern technology – of the chats, discussions forums and interaction with subject matter experts".
The online Resolute Support training event will last until 24 July.