IDEF 2019: PIAP Attending a Trade Fair in Turkey
PIAP showcased its product during the IDEF international defence industry exhibition held in Istambul between 30th April and 3rd May. The event was organized at the Tüyap exhibition centre where, within 14 halls, the industry leaders were showcasing their offers.
PIAP booth was visited by official delegations from Turkey, UAE, Egypt and by the Portuguese attaché. Col. Michał Piasecki and Col. Tomasz Malimon of the Polish Embassy's Attaché Office provided professional support and got involved in promotion of the Warsaw-based institute in Turkey, also supporting the Polish defence industry in general. PIAP FENIX light reconnaissance robot turned out to be very interesting for the visitors.
Attendance at the Turkish event confirms the priority the PIAP Institute places on the Middle-Eastern markets.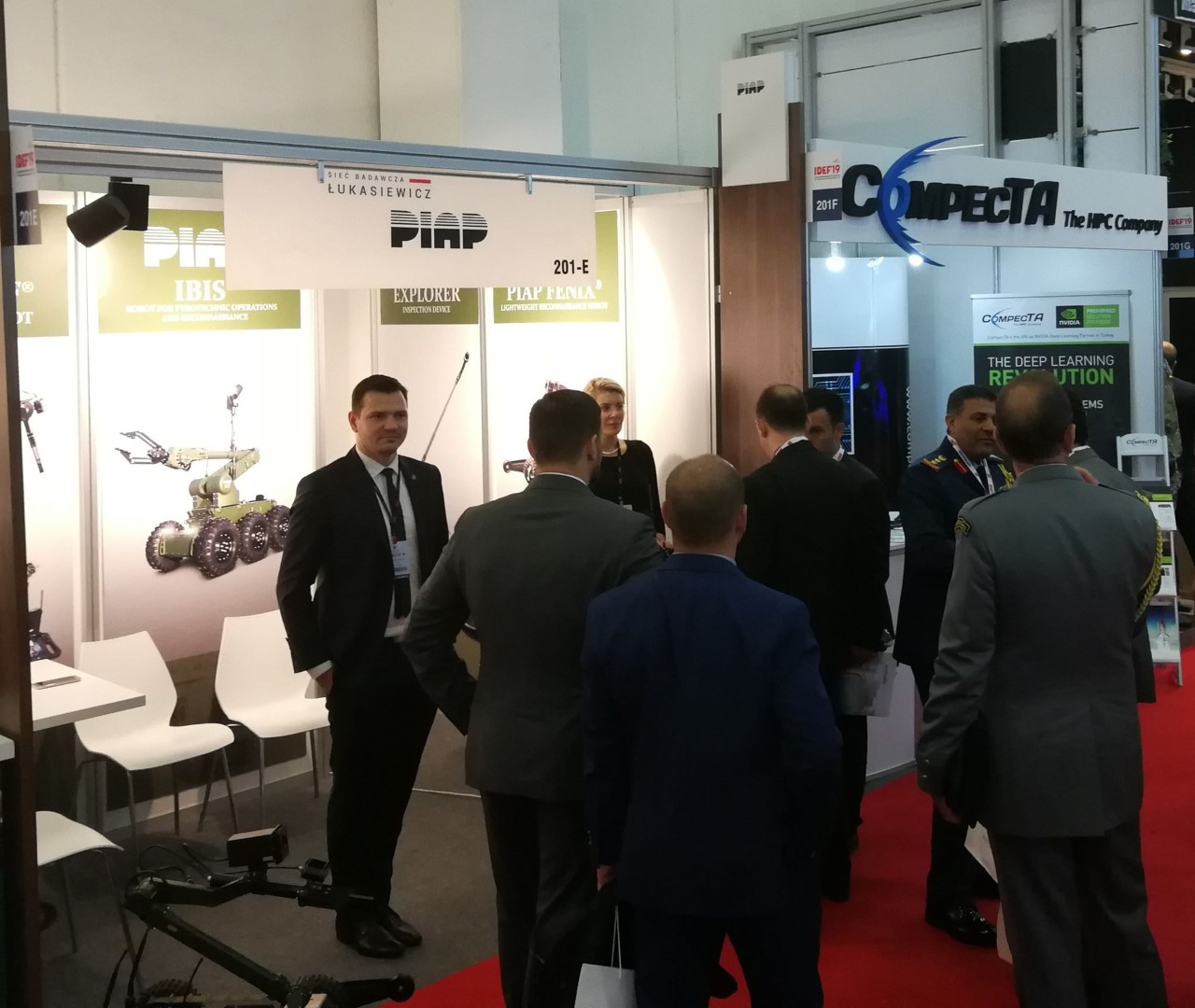 WB Electronics and Lubawa S.A. companies also attended the event, with the latter company being represented by its employees who were present at the stand of the entity's Turkish dealer.